Embracing Canal Flats
These newcomers to Canal Flats, B.C., bring energy, creativity and openness to the business community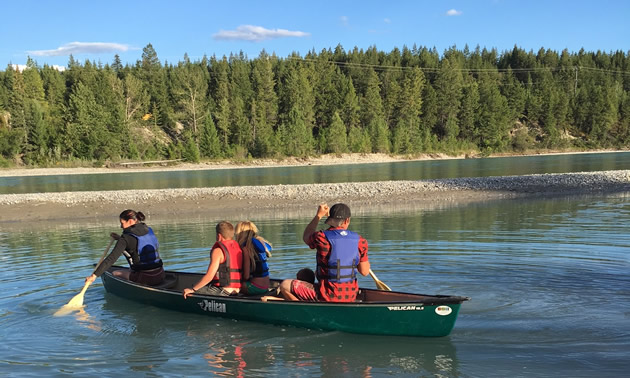 About a year ago, Kate McLean and her fiancé, Kelly Kask, were planning a trip to Montana from their home in Calgary. At the prompting of a friend, they agreed to stop briefly in Canal Flats, B.C.—they would have a glass of wine with him and he would introduce them to his community. No big deal.
However, McLean and Kask were so taken with the beauty and lifestyle available in the surrounding Columbia Valley and the affordability of life there, that they cancelled their trip to Montana. On July 15, 2016, they became the owners of The Flats RV & Campground and, knowing nothing about the business, they jumped into it at the height of the season.
"We decided to roll the dice and see if we could make the campground work," Kask said.
He and McLean added a lineup of vintage trailers—several of them eye-catching Airstreams—that are available for on-site rental. These immediately attracted travellers to the campground, and things are, in fact, working out very well. With the celebration of Canada's 150th anniversary happening this year, The Flats campground has reservations for guests from as far away as China.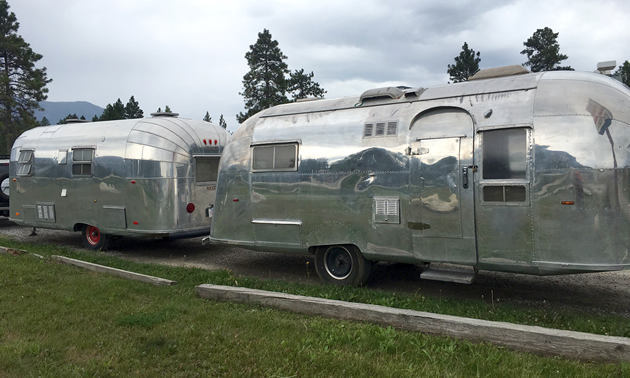 Kask observed that with the arrival of winter, the Canal Flats Arena becomes the pulse of the valley—it is booked every weekend through the Canadian hockey season by teams from Calgary. The players and their parents find accommodation in Fairmont Hot Springs, but until now there was very little for the parents to do in Canal Flats when they weren't watching games. They'd sit in their idling cars, trying to stay warm.
Kask and McLean saw an opportunity to create an amenity for these hockey families and for the community. McLean reopened Base Camp Coffee Shop, located in the former high school—the closed-down school is across the street from the arena—and added a comfortable space for parents to hang out. Base Camp is open Friday through Sunday in the winter and full time from May to September.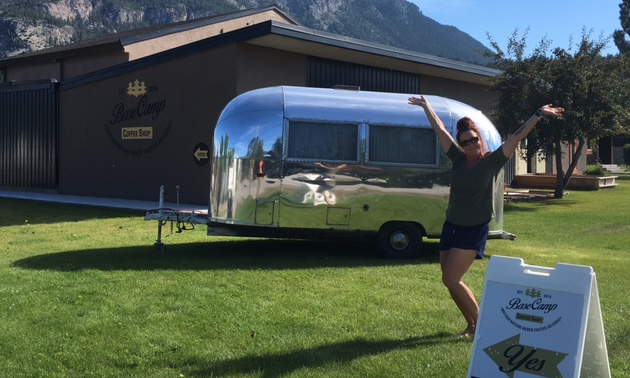 "In the old high school, we've also opened a market and a dance studio," Kask said, "and we're working on converting a portion of the space to four New York-style loft apartments, because there are no rentals available at all in Canal Flats."
McLean and Kask scoured the community and discovered a number of talented artists and artisans who needed a local venue where they could showcase their work. The market in the old school is called Mountain Mercantile, and it features local art and artisanal creations. And because tourists are looking for healthy, local food products, McLean and Kask stock food produced by local manufacturers.
"We carry Mrs. Palmer's products from Cranbrook," Kask said, "and Gimme Some Sugar products from Fairmont Hot Springs and Angela's Organic Pasta from Invermere. You've probably heard of Sophie's Pickles—she's a lady out of Edgewater—and we always sell out of her products.
"We also have these amazing chicken and beef pies that we bring in from Bon Ton Meat Market in Calgary. We started giving them out to the truckers, and next thing you know the truckers were texting us with their orders."
As for how the dance studio came into being, well, McLean has a passion for dance. When she learned that a former professional hip-hop dancer was living in Canal Flats, she contacted that dancer, and within a week the two had established the studio. On non-dance nights, the space is used for yoga classes.
"I think, from an opportunity point of view, Canal Flats is where Canmore (Alberta) was 30 years ago," said Kask. "And look at it now. You can imagine the momentum that's been created and the quality of the people we're surrounded by, and it confirms our decision to move to the valley. There are amazing opportunities here. If people would stop and listen to our rhapsody, they'd learn that there is a town here that's worth stopping for."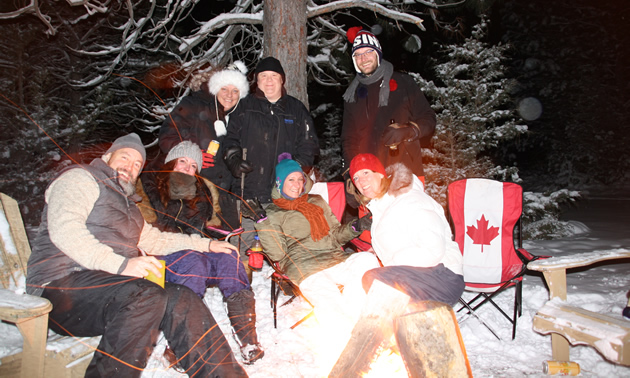 Canal Flats has always been known as an industry town, and its prosperity was evident in the orderly ranks of lumber stacks that used to occupy its highway frontage. With the village economy in transition since the Canfor mill closed, the open highway frontage is a field where creative thinkers may plant the seeds of vibrancy and new economic bounty for Canal Flats and for themselves.