Cranbrook's crackers have healthy Seedz worth snacking on
What do chocolate, biltong and Seedz Crackers have in common? Mal Paterson can create and sell them all!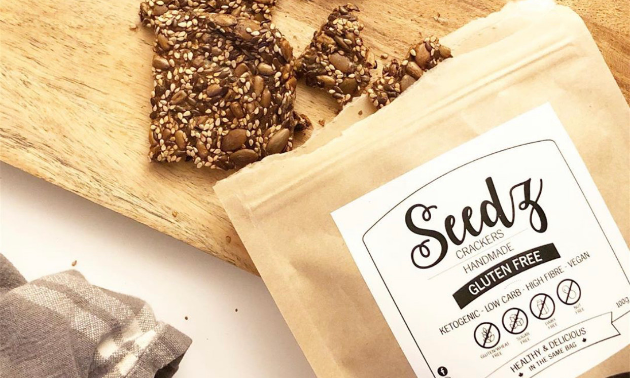 As food allergies become more and more prevalent, snack options dwindle for people with dietary restrictions. Rather than finding an existing solution to the problem, one Cranbrook entrepreneur created one instead: Seedz Crackers.
"Seedz Crackers are healthy and delicious in the same bag," said Mal Paterson, owner of Seedz Crackers. "It's whole, clean, real food in a world of fake. We use no fillers, chemicals and dyes. What you see is what you get!"
Seedz Crackers consist of organic sunflower, sesame, pumpkin and flax seed, psyllium and Himalayan salt. They are gluten-, sugar-, nut-, soy- and dairy-free, making them an appropriate snack for anyone with a vegan, low carb or keto diet.
"I see Seedz as a vehicle for me to interact with the world in a meaningful way," Paterson said. "Seedz Crackers is a needed product in a world full of people with dietary restrictions. The fact that I can meet the needs of so many people with dietary restrictions is a big motivator."
From chocolate to biltong to Seedz
Paterson's first foray into food production began a long time ago as a chocolate business, when she and her husband were farmers in South Africa.
"It was a perfect lifestyle to explore and expand this passion of creating healthy food," she said. "I discovered the thrill and satisfaction of selling something I had created. I did everything I loved, from cheese and butter making to jams and mustards. Soon, I turned my hobby into a business that supplied farm stalls and specialty grocers across South Africa."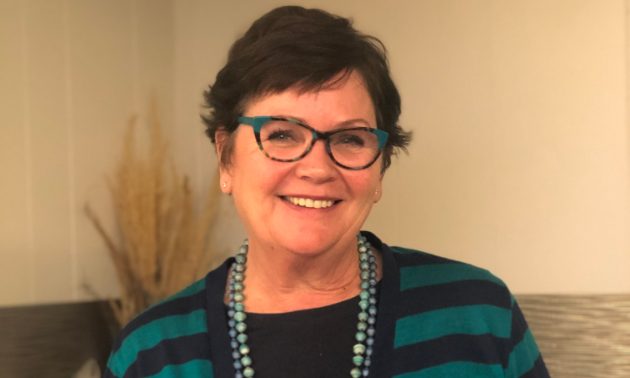 Once the Paterson's emigrated to Canada in 2003, they started a business making South African meat products—biltong, a dried beef product and boerewors, a farmer's sausage.
"The hard-earned experience and expensive lessons learned from past ventures has helped us to grow Seedz Crackers relatively quickly—all while starting on a shoestring budget," Paterson said.
Firm foundations = steady growth
Seedz Crackers are handmade in Cranbrook in the company's dedicated, Interior Health-inspected kitchen. Paterson employs three part-time employees, excluding herself and her husband, Rod.
"Providing work in a peaceful, friendly environment is a priority for us," Paterson said. "Happy staff mean commitment to producing an excellent product. Having that mission at the heart of the business becomes contagious to every area and facet of Seedz Crackers."
Paterson created Seedz Crackers two years ago and the crackers are already available in nearly 100 outlets now, from Vancouver Island to Manitoba. Seedz Crackers are also available online.
"Building a firm foundation has been a key to solid growth," Paterson said. "We kept our market close to home initially—in the Kootenays—and resisted the temptation to overcommit our production capacity.
"Once tourists taste them, they ask their local stores to carry Seedz Crackers. Growth has happened organically from there."
Paterson has embraced being the face of Seedz Crackers and credits her product's lasting impact to her involvement at the Cranbrook Farmer's Market.
"We have chosen to build our business on personal relationships over massive distribution," she said. "Our customers—both retail outlets and farmers market customers—are valued and appreciated."