A West Kootenay brewmaster weighs in on the trials of conducting business amidst COVID-19
"We've all had to band together more to help each other out." — Craig Swendson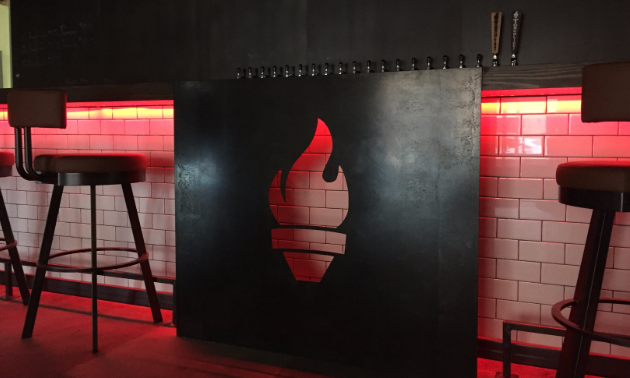 COVID-19 has thrust the world into unfamiliar territory. Businesses around the Kootenays are doing their best to adapt to the ever-changing circumstances surrounding this pandemic. Some of these difficulties are universal, while others are specific to certain types of businesses.
To gain some insight on how COVID-19 is impacting the brewery industry, we caught up with Craig Swendson, co-owner, managing director and brewmaster at Torchlight Brewing Company in Nelson. Here's how his company is dealing with the challenge.
How has the COVID-19 pandemic impacted your business?
We have had to close our lounge, including the kitchen. That, combined with all of our draft beer customers closing too, has been a real hit.
How are you and your business adjusting to COVID-19?
We have started doing home deliveries in the local area. We are also switching production to almost all canned products. We'll still have a few kegs for those customers who have beer taps at home. That's actually a great way to stay stocked up with beer while we are all staying at home. I'm regretting not having one myself.
It's strange to adjust to having just a couple staff in the building to do the brewing work. We have a fairly open space so you can usually hear all the activity out front. It's definitely social isolation while still being at work.
Has demand risen or fallen for your beer?
The demand for draft beer is virtually gone. That's a lot of volume to replace, but demand for canned beer is way up.
Some breweries have a shortage of bottles now due to some recycling centres closing down. Has anything like this been an issue for your brewery?
We package our beer in cans and our suppliers are on top of it so we are still able to get everything we need. The sudden shift to all canned beer rather than some in kegs has put us behind on our ordering for cans. That's slowed us down a bit but we'll catch up soon.
I would imagine your tasting rooms are no longer operational. Have you been able to compensate by doing deliveries, for example?
Our tasting room and lounge are closed. To protect our staff and customers, we have also closed take home sales. Growler fills are not recommended at this time either as they can be a contamination risk.
For now, we are taking orders through our website TorchLightBrewing.com to arrange home deliveries. This doesn't compensate fully but it certainly helps. It's also a great way for us to get beer to our customers.
How has COVID-19 impacted your interaction with other local businesses that you work closely with?
Some interactions have halted altogether because of closures. Bars and restaurants specifically, as well as suppliers for our own lounge and kitchen. Liquor stores are ordering more from us, as you would expect. We've all had to band together more to help each other out—not just in the local brewery scene—but the local business community as a whole.
Is there anything else you'd like to mention?
This is when we all need to support each other as a community. Many businesses are having a tough time right now. Anything we can do to support and help each other as businesses and as consumers is worthwhile. Give people a break or a helping hand wherever you can. Buy local now more than ever. That goes for everything, but it's the best thing for the craft brewing industry. Please buy local beer. Your breweries need your support.