Scout Clothing in Nelson is persevering through the pandemic by connecting with customers online
Scout Clothing is surviving and thriving by adapting to Nelson's needs and matching the city's vibe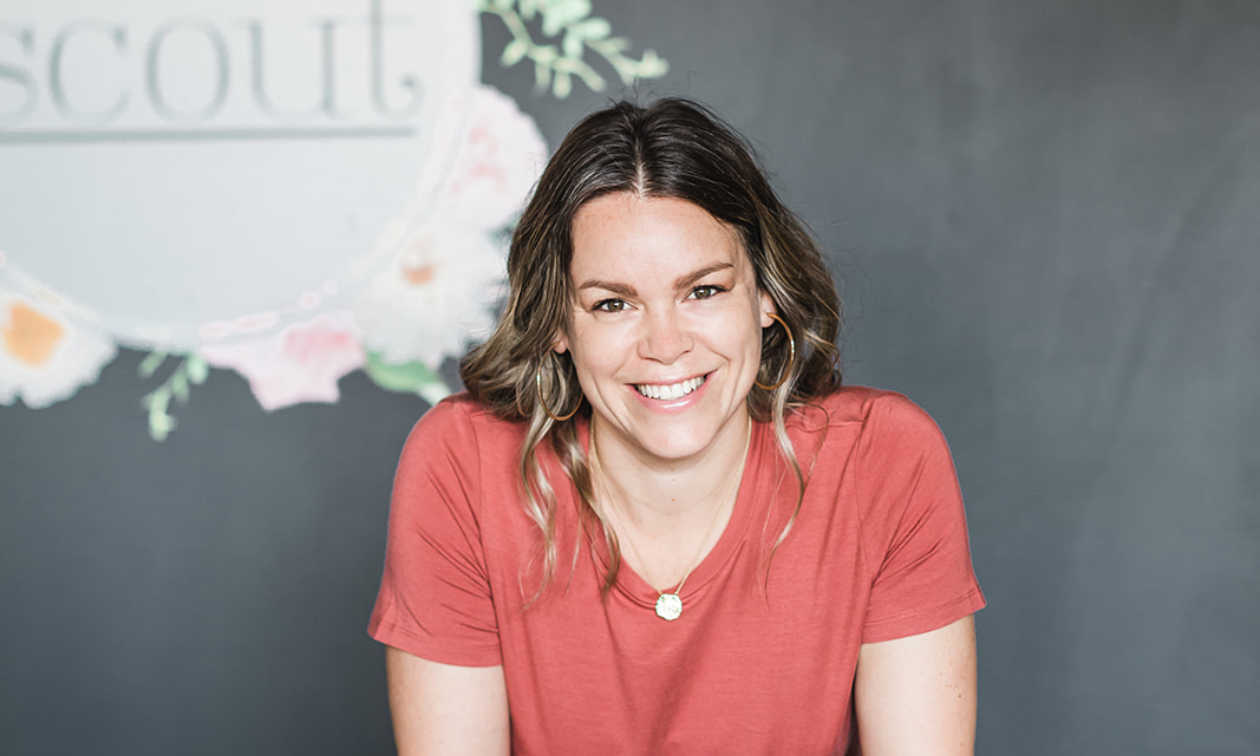 A lot has changed in how businesses operate this past year. For those who have managed to stay afloat, adapting to the changes has been paramount. For Laura Price, owner of Scout Clothing, a women's boutique in Nelson, connecting with her customers through her business' Instagram and revamped website has been key to persevering through the pandemic.
Price runs all aspects of her business, including human resources, customer service, product purchases and social media management. Having this level of responsibility within her business can be challenging, but the advantage is that she is immersed with her customers. Price has her finger on the pulse of what makes Nelson tick—especially when it comes to fashion. Thanks to Price's savvy sense of what the market desires, she's been able to establish a connection with her clients that has resonated and made a lasting impression.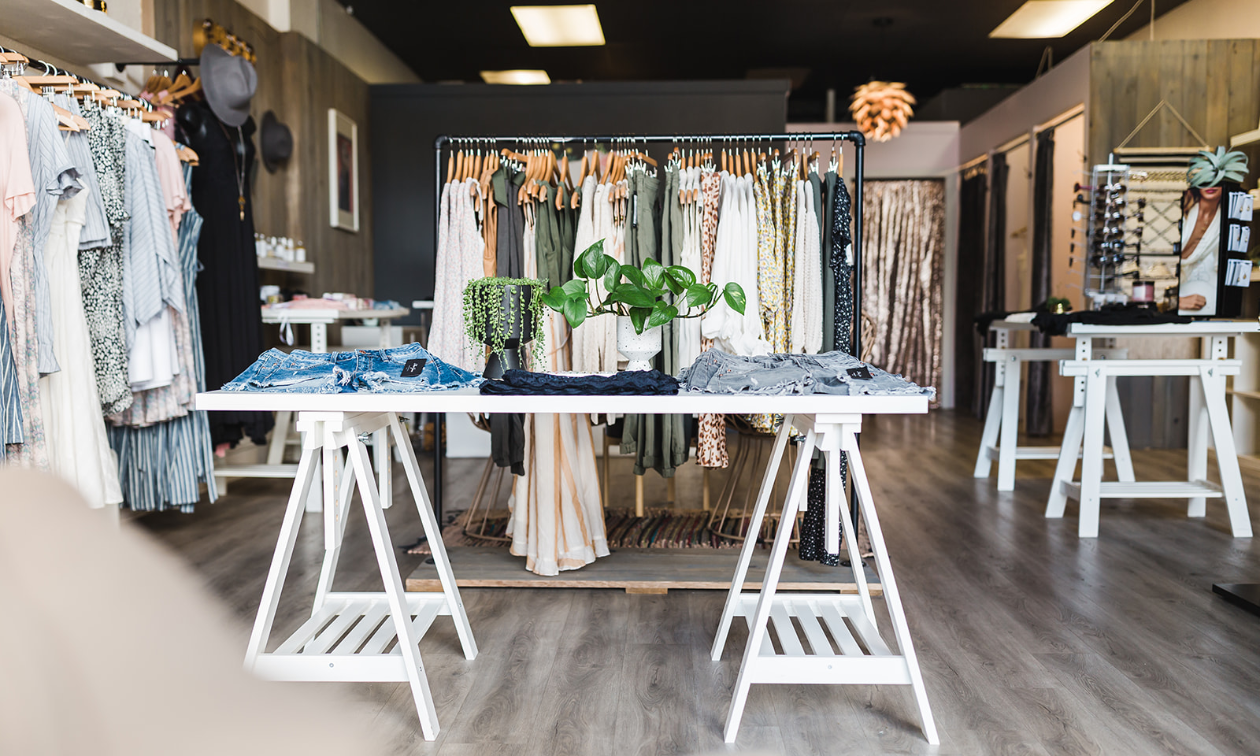 How is Scout Clothing unique from other clothing stores?
Though our products and styles have shifted throughout the years, the one thing that always remains constant is our dedication to making meaningful connections with our customers. We see ourselves as a lifestyle boutique rather than just fashion and we do this through integrating locally made products that we connect with ourselves.
What sparked the fire to begin this business venture?
I have always wanted to be self-employed. I started by selling clothing at music festivals and I wanted to open a brick and mortar to feel more grounded. When I discovered Nelson's downtown, I knew it would be a great location. I opened Global Underground with a business partner in 2006 selling imported clothing. Eventually, my tastes changed and I could see there was a new demographic moving into Nelson and I was excited to evolve with the town. It was then that Scout was born in 2013.
What does your business do exceptionally well?
Making real connections with our customers and we hear that people really like our social media game.
What is your favourite product /service in your inventory and why?
My favorite products are the dry shampoo and the facial polish from Communion Botanicals. They are a part of my everyday routine and I just can't live without them. They are made locally by Ayla, an herbalist/esthetician and you can tell there is so much intention and care put into every aspect of the product.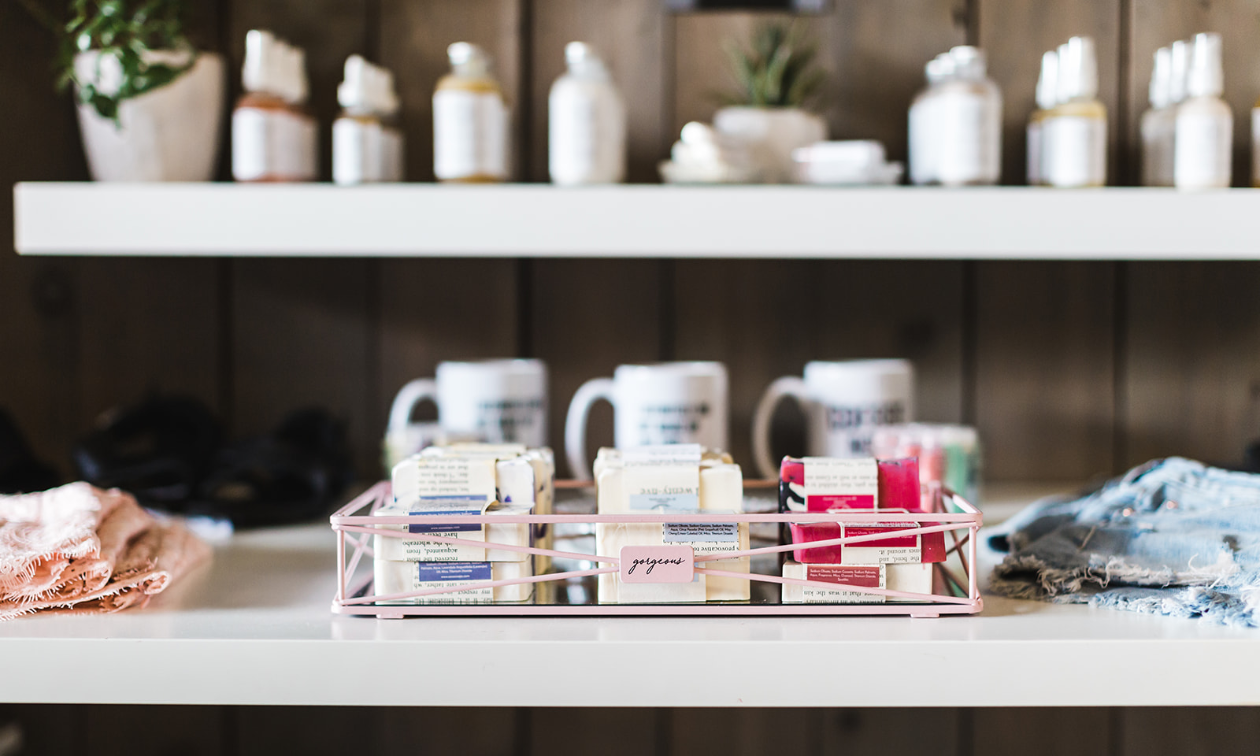 What are some examples of other locally-made products that you connect with and integrate through Scout? How do you decide which ones to use?
We love to carry local products and we find them through different avenues. Sometimes it's by scouting them out ourselves, sometimes the creators of the product bring them to us, and sometimes they are requested or suggested by our customers. We decide on how to carry certain products by the quality, the ingredients, and how well they fit with our store branding. If they sell well then we continue to carry them. We have always found that body care products are a natural fit for our store and right now we have three local lines, Soco Soaps, Communion Botanicals, and Magpie Essentials. Soco is made close by in Fernie and has been a staple brand of Scout since the very beginning! We also carry jewelry from Lost Arrow Adornment (Nelson), Lumen Clayborn (Rock Creek), and Scrunchies from Top Knottt (Nelson). We are always open to discovering local products that fit the vibe of Scout.
Why are you in this type of business?
I think it suits my nature. I like to take on challenges and projects. The business is always evolving and fashion is always evolving. It keeps me on my toes and I like that.
How are you surviving (and thriving) through COVID-19?
I had a real determination to survive and depended on our Instagram following to do so. I came into work every day and basically became a virtual shopper for our customers. I did try-on's and sold through our direct messages offering safe local delivery. Despite getting a website online, most people seemed to prefer to buy through the Instagram platform and send e-transfers at that time. I think it was because of the human connection. So many people were home feeling starved for that. Also, we have really supportive customers and I think the Kootenay area already has that mindset of supporting local business. Christmas shopping started way earlier this year and our local community really stepped up in actively purchasing from local businesses and promoting that others do it too. I think my buying partner and I also made some smart choices by leaning into the loungewear and sweatsuit trend—focusing on more casual pieces has helped to drive sales—but we are looking forward to pretty summer dresses arriving! Outside of that, we did get some of the government funding.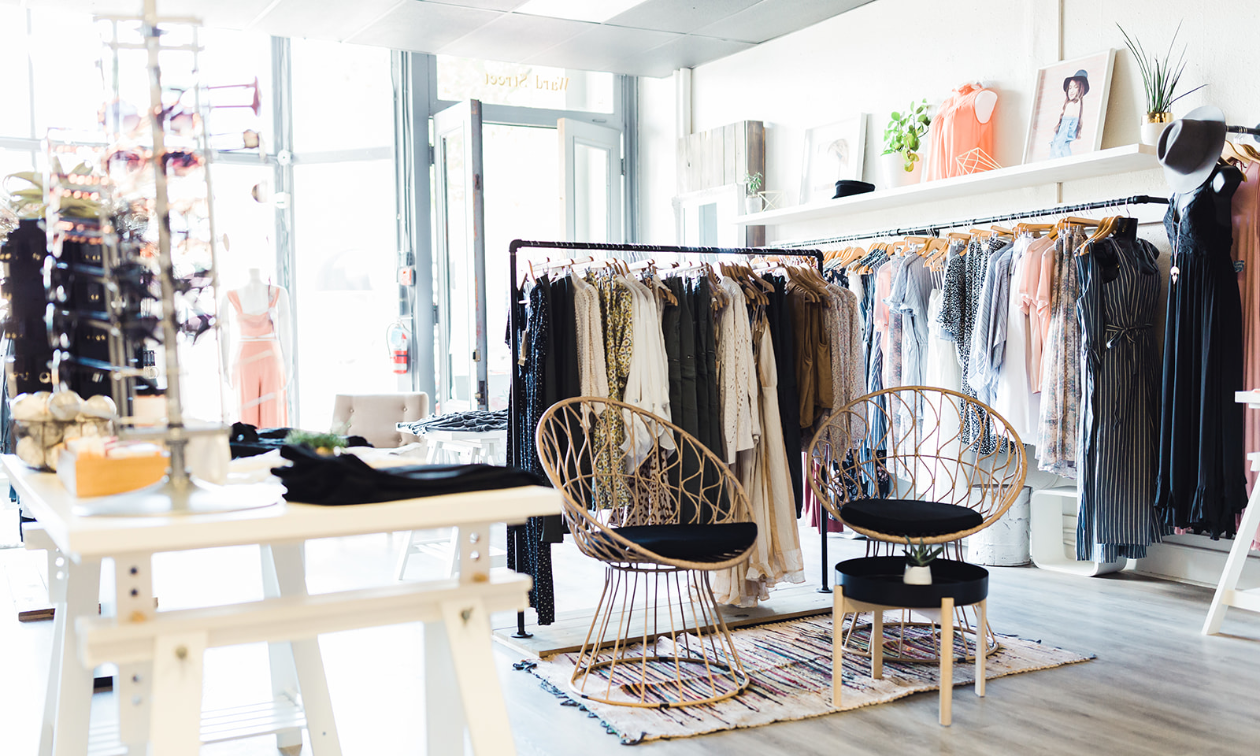 Why did you choose to live in the Kootenays?
Probably for the same reason most people choose to. It feels like home. Nelson is an anomaly. We are a hidden gem with a vibrant downtown surrounded by paradise.
What do you like about your community?
The dynamic art, music, food scene, interesting people, and the overall vibe.
What are your hobbies?
Snowboarding, cooking, gardening, and traveling—when you are allowed.
How can small retail shops offer an excellent online shopping experience like yours does?
We are really just getting into offering online shopping. It was something that was 'on the list' but it really got pushed to the top of the list when we had to shut down. We are still working on fully optimizing our site for the best online shopping experience, but we are finding that our local target market is using the website as a research tool before they come into the store. Most of our online shopping is Instagram-based. We put a lot of effort into staying visible on the platform and staying connected to our customers by posting at least three times a week and posting stories every day. We have the most engagement with our try-on videos and that is probably what drives the most online sales or gets people to come into the store.