Talking real estate market with TRC Projects Ltd.
Housing project developer Kevin Blackwell gets joy from creating homes for buyers.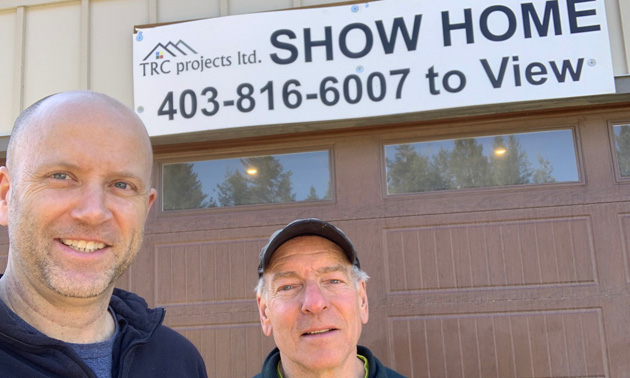 With over two decades in real estate and housing sales, Kevin Blackwell has learned a thing or two about what makes a successful development.
In 2014, he leveraged that expertise when he started TRC Projects Ltd. Then, two years later, the company started building developments in Radium Hot Springs.
As a rule, TRC Projects builds one development at a time, completing them in under a year. It has been a winning formula for Blackwell, who has built a positive and functional partnership with local builder, Kris Newman.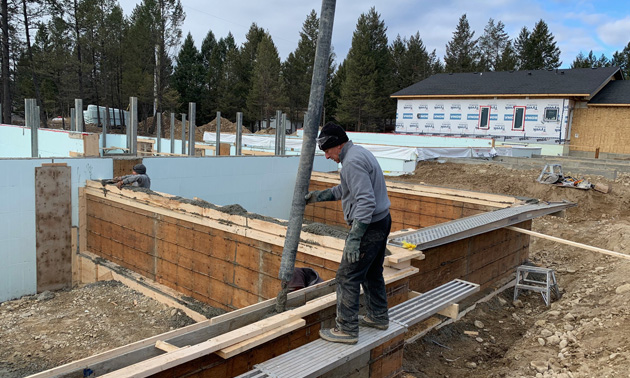 "Kris is a true builder where he is physically on site framing, throwing his hammer around, and doing the manual labour that many people shy away from," said Blackwell. "It's hands-on, which is always more efficient and provides a better product. You don't have to worry about things getting done when he's there."
Together Blackwell and Newman have worked on five projects in both Radium and Invermere, ranging in size from five to ten homes each.
"We try to keep our projects small, manageable and efficient," said Blackwell.
"I sure enjoy the area, the building, the trades that we have. We have great relationships with the trades that have worked on all thirty-odd homes now. We've had the same roofer, the same plumber, the same electrician, the same cabinet and flooring company—so we've got a really, really great team out there that knows what to do."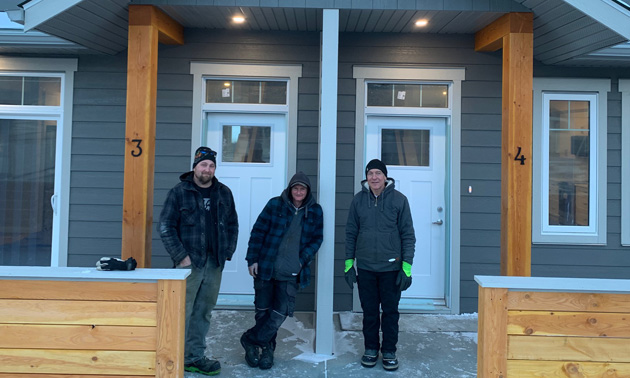 The housing market—a sign of the times
Blackwell maintains a real estate licence at his home in Alberta, and has also been selling his Columbia Valley developments for years. He and his family also own a home in Invermere.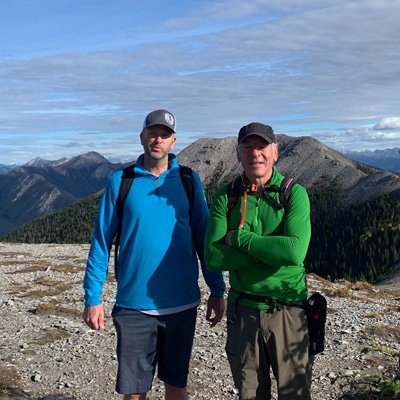 According to Blackwell, the type of buyers have changed somewhat over the past few years. There has also been a recent wave of buyers who hope to operate holiday rentals—something that offers lots of potential in a tourist-centric location such as Radium. He also sees more people who are interested in living in the valley and using their properties for their own home.
"A lot of people have moved out there to live full time," said Blackwell. "Some had jobs that allowed them to do that. Others reflected on life and said, 'Hey. I'm tired of being in a big centre, a big city, and fighting traffic. Why don't I go out there and enjoy life?'"
The COVID-19 pandemic has certainly impacted this move towards remote work and choosing a simpler lifestyle. The cultural and economic shifts seen over the past few years brought a lot of interest to housing markets such as the Columbia Valley. Blackwell feels this trend will be sustainable in the long-term.
"When people get out to the (Columbia) valley I think they find something that's quite special," he said. "They tend to enjoy it and now with more amenities continuing to come, and more commercial industry, that only helps."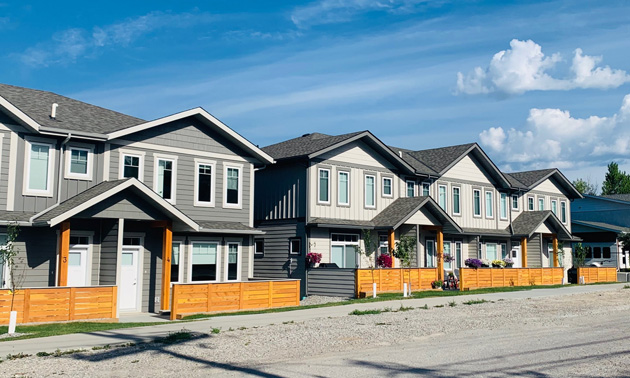 Interest rates: "Still a very reasonable rate"
Interest rates, of course, play a role in real estate regardless of location. The rising rates will mean a natural slowdown to any hot housing market. However, Blackwell said we can remember that rates haven't moved to anything that would be considered historically high.
"Realistically, from a long-term perspective, it's still a very reasonable rate," said Blackwell. "The rates that we had a year ago, eighteen months ago, were artificial. They were not going to be sustainable. There are going to be enough people still wanting to come to the valley and live there full-time, or invest, and so I think we're still going to see continuous sales."
As for the future of TRC Projects, Blackwell looks forward to continuing to build stunning homes, together with Newman, for residents and investors in the Columbia Valley.
"I really enjoy creating something from the ground up where you come up with a vision and a plan," said Blackwell. "You get the right people in place and you build something. It's a lot different than just residential real estate sales. Here you're literally taking nothing and creating something that people get to enjoy for years to come."