Radium Hot Springs chamber, 2017
The visitor centre at the Radium Hot Springs Chamber of Commerce is an important nexus for tourist services in B.C. and Alberta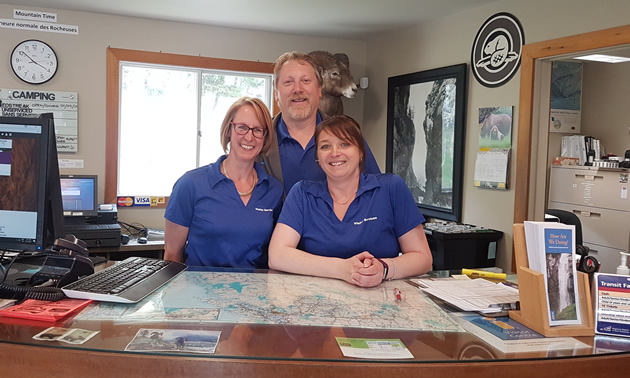 As the summer of the 150th anniversary of Canadian Confederation approaches, so do crowds of visitors who are eager to experience Canada's beauty and its hospitality. As the primary agency for visitor information and support in the Columbia Valley, the Radium Hot Springs Chamber of Commerce & Visitor Centre (Radium Chamber) is generally a busy place, and this year the summer rush is starting early. Its proximity to the B.C.-Alberta border makes it a natural stopping place for travellers from both the east and the west.
"It seems like our summer traffic has already begun," said Kent Kebe, manager of the Radium Chamber. "I think the free national park passes issued by Parks Canada in honour of Canada's 150th are making a huge difference. Annual passes to the national parks run at $135, and I believe they've given out several million of them for free—lots of them to out-of-country people."
Kebe said that the best-known parks, like Banff and Jasper, are already fully booked for the summer, so the outlying parks and campgrounds will catch the overflow, and visitors will get to experience the attractions in other areas of Canada.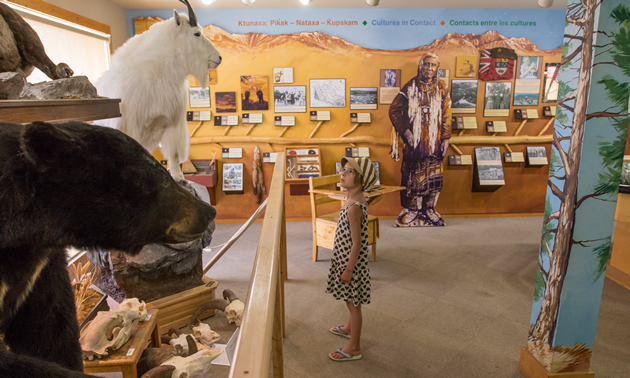 Division of labour creates excellent service
The two chambers of commerce in the Columbia Valley—the Radium Chamber and the Columbia Valley Chamber of Commerce (CVCC)—collaborate to provide streamlined services. Each has its own area of responsibility and each, in its way, supports the economic success of the region.
While the CVCC supports businesses and economic development in all of the Columbia Valley communities from Canal Flats to Spillimacheen, the Radium Chamber focuses on visitor services for the region, including staffing the four visitor centres in the Columbia Valley—in Radium Hot Springs, Fairmont Hot Springs, the Invermere crossroads and downtown Invermere.
The Radium Chamber also deals with local bylaw issues if they involve the Radium Hot Springs business community—much of which is tourism-based—and it supports local businesses with membership luncheons, National Park updates and networking events.