Welcome to the Fernie Real Estate Trends Podcast with Todd Fyfe
In this podcast, Todd talks about real estate trends in Fernie and Elk Valley with Kootenay Business magazine publisher Keith Powell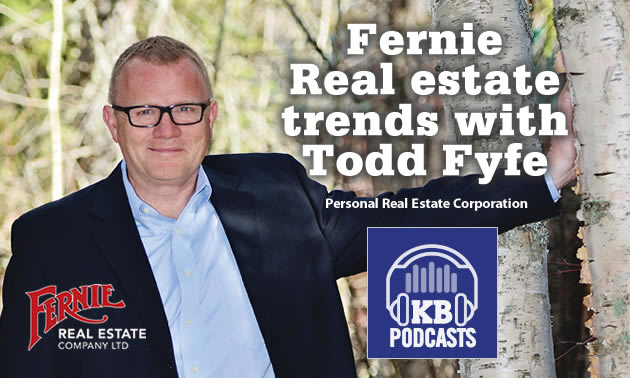 Todd Fyfe is the owner and managing broker at Fernie Real Estate in Fernie. In this Podcast, Todd talks about real estate trends in Fernie and Elk Valley with Kootenay Business magazine publisher Keith Powell.
Here's an outline of this Fernie Real Estate Trends Podcast:
Todd Fyfe talks about his real estate team, along with the expertise and knowledge they bring to selling real estate in Fernie and the Elk Valley.
He discusses the wide variety of real estate options the Fernie area offers: residential and commercial real estate, condominiums, rural properties, ski chalets and even log cabins.
Todd Fyfe highlights the lifestyle opportunities that this 4-seasons community offers.
Todd mentions four outstanding properties that Fernie Real Estate has listed.
He looks back on 2016 and peers into future trends for 2017.
We hope you enjoy this episode of the Fernie Real Estate Trends Podcast and invite you to join us for future editions.