How does your garden grow?
Donna Jean Wright followed her dreams and started a diverse New Denver company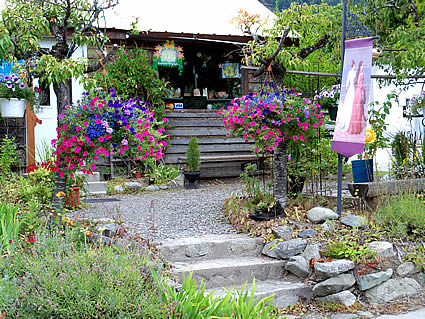 Donna Jean (DJ) Wright was a fixture for 20 years at The Apple Tree in New Denver, but in 2008 she decided to get out of the food business and follow her heart.
The result was Garden Graces, a business offering a wide range of garden and gift items, including Wright's own sculptures, heritage seeds and plants, and jewellery, artwork and handcrafted leather bags, all produced locally.
She also takes commissions for items as diverse as windchimes and funerary urns. The location at the corner of New Denver's main street and Kildare St. is perfect, with a large garden area out front as a display area and the Hidden Garden Gallery next door.
Garden Graces is located on main street (Sixth Avenue) and Kildare. Phone: 250-358-2847.