An eagerly anticipated venture
The old Valhalla Trading Post is undergoing some exciting changes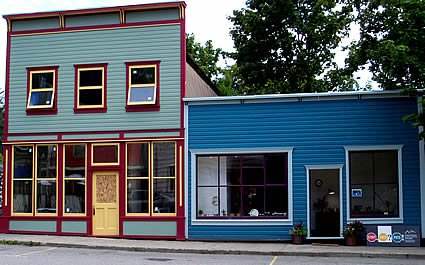 Rory Pownall inherited the old Valhalla Trading Post on New Denver's main street from her late mother, conservationist and Valhalla Wilderness Society (VWS) founder Colleen McCrory.
The former home of the VWS was shabby and dilapidated. Now, it has been brought back to life, lovingly renovated inside and out by local tradespeople.
One side is now occupied by Anita Studios, a pottery shop owned by Anita Dumins and Valdis Vilks. The other side, still in progress, will host Pownall's dream business, a restaurant which will join the Valhalla Inn as the only places to dine in the evening. She envisions an 11 a.m. to 11 p.m. venue, offering hors d'oeuvres, dinner and drinks in a casual setting.
No completion or opening date has been set, but those familiar with Pownall's culinary skills are anxiously awaiting the announcement.