Turning a pandemic into a positive: Essential advice from a Nelson retailer
Valerie Semeniuk, owner of Kootenai Moon Furniture in Nelson, offers up some worldly wisdom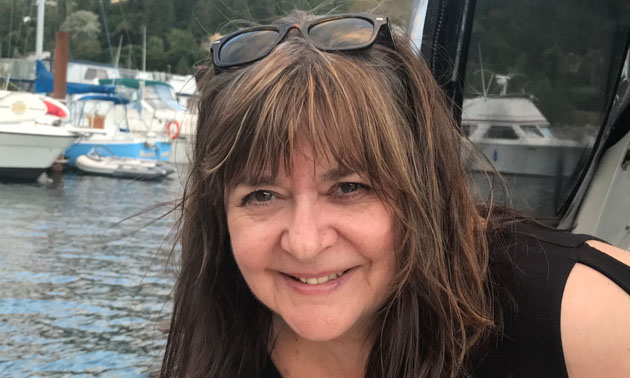 There's an old adage that says difficult times often bring out the best in people. Even in the midst of a global pandemic that has waylaid our economy and forced us all into a new way of living, there's positives to be found. For businesswoman Valerie Semeniuk, owner of Kootenai Moon Furniture in Nelson, it's in the attitudes of the people around her.
"Personally, I think COVID-19 has brought about a heightened awareness of compassion and understanding for most people," she said.
Shopping locally = supporting your community
Across the Kootenays, times have been tough for local businesses. Extended closures, lack of income and adjustments to new health guidelines have left many businesses reeling. Now more than ever, it's vital to support the local businesses that make up our communities.
At Kootenai Moon Furniture, Semeniuk is finding that many of her customers are yearning to create a comfortable and soothing home environment.
"We are in this together, and many people want to increase their comfort level at home and that is where we can help," said Semeniuk.
As a retailer of home furnishings and accessories, Semeniuk and her staff provide a curated showroom to demonstrate the vast array of decor and furniture available to customers. Having enough stock on hand to offer customers immediate satisfaction and being flexible with opening hours have been important considerations for the business. How else has customer service evolved since the pandemic?
"We have developed a stronger focus on customer relationships," Semeniuk said. "We've been welcoming appointments since the middle of March. This has provided a greater opportunity for one-on-one assistance to our customers and we find that our service is so much better because we can be focused."
Nurturing solid business relationships
Strong customer relationships are important—so is having solid business relationships. Fellow business owners know and understand the hardships and daily struggles that come with the territory and they can offer a vital connection and support system.
"The pandemic has provided the opportunity to get to know and appreciate our community and their support more than ever," said Semeniuk.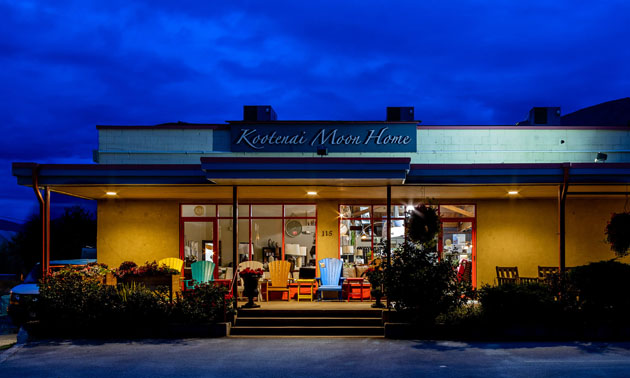 Speaking of getting to know your community, the gals at Kootenai Moon Furniture posted a cool video that showcases what's on offer at local shops in downtown Nelson. Head on over to their Facebook page to check it out.
"While Nelson and area are quite dependent on tourism," said Semeniuk, "it has been wonderful to see our businesses supported by our immediate locals."
Astute advice from a businesswoman
What's some advice that Semeniuk can offer to fellow business owners?
"Appreciate every sale you get and honour everyone in your community," she said. "Most importantly, listen to what your customers are asking for and satisfy those needs."
Semeniuk also offered one more pearl of wisdom: "As Dr. Bonnie says—be kind."
We couldn't agree more.