Turning a fondness for woodcraft into a thriving Nelson business
Samurai Hardwood Flooring is rooted in craftsmanship, dedication and eco-consciousness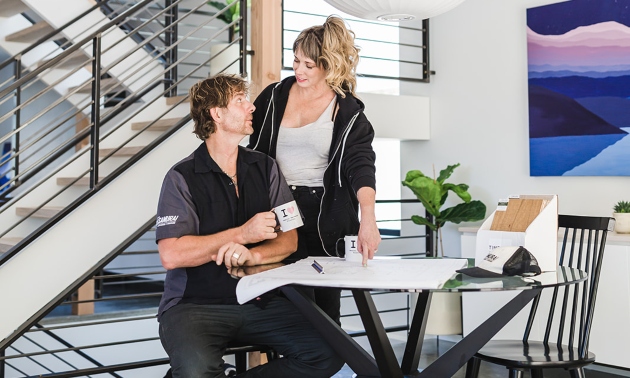 Tucked away in the thriving community of Nelson, B.C., you can find a fusion of craftsmanship, partnership, and community spirit in the form of Samurai Hardwood Flooring. Niki and Sunny Wood—the dedicated owners behind this venture—draw from a deep well of passion and experience. What began as a love for wood and a lifetime spent in construction has blossomed into a flourishing business that not only transforms spaces but enriches lives.
We chatted with Niki Wood, and she shared insights into their entrepreneurial process, accountability, growth, and their profound connection to the community they call home.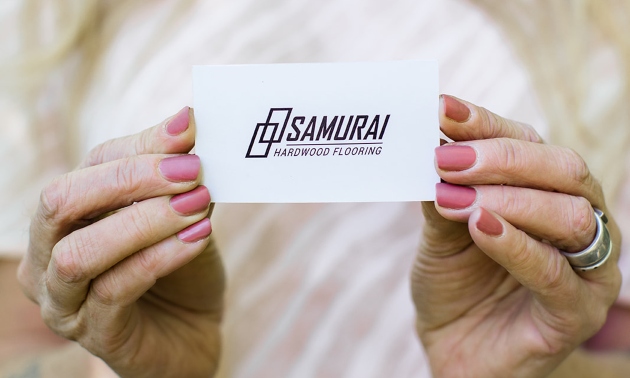 What inspired you to get into the flooring business?
Sunny's lifetime in construction and love of wood. This adds depth to our marriage and true partnership.
What are some of the most important things you've learned about running a business so far?
Accountability, systems, standards and starting work really early every day.
Leaning into who we are, to be better and do better everyday for our employees, community and clients.
What are your plans for the future?
Working a lot, finding balance in this beautiful place.
Our mission is "May you find peace in the place you call home."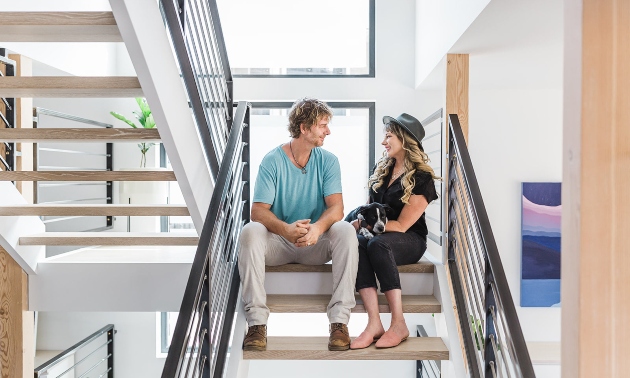 Why did you choose Nelson as your community?
As Nelson and Vancouver are both my hometowns, Nelson feels like the right place for our children to grow up.
How do you find motivation as an entrepreneur?
Inspired by the craft, our partnerships with designers, contractors and homeowners.
Can you tell me a bit about your partnership with Tree Canada?
Our partnership with Tree Canada is our way to give back to our forests.
For every supply and install we do, 25 trees are planted in beautiful B.C.
Is there anything else you would like our readers to know?
We recently have won an award within our industry (the Outstanding Retailer Award) and moved to our new location at 900 Simpson Road, Nelson B.C.