Transitioning from the NHL to award-winning brewery owner
The organic and award-winning Nelson Brewing Company has new owners—Matt and Kate Walker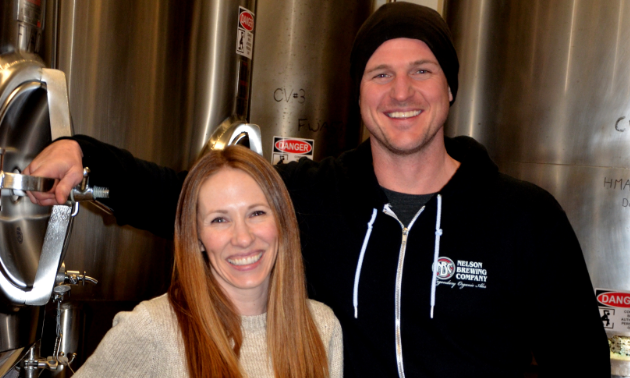 There are very few organic breweries across Canada. Even fewer win any awards for the flavour of their beer. There's only one brewery that boasts such credentials—along with an ex-NHLer as an owner—and it's right here in the Kootenays.
Nelson Brewing Company recently picked up three gold medals and one silver at the B.C. Beer Awards in recognition of the brewery's best beers. If you haven't sipped their Wild Honey, Hooligan, After Dark or Paddywack beers, you might be in the minority.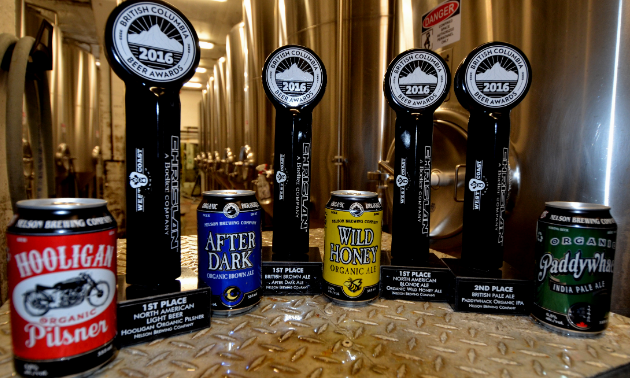 Eating beer
"Our beer is basically food," said Matt Walker, co-owner of Nelson Brewing Company. "It's such a natural product. We don't kill anything; it has a lot less preservatives (than traditional beers)."
The other half of the ownership team, Kate Walker—wife of Matt, said, "Our beer has a short shelf life of 120 days. It means you're drinking a fresher beer, and everything is always better when it's fresh."
The Walkers do their best to use local ingredients for their organic brewery, but it's no simple process. "There are very few producers who use organic hops and mulch," Matt said. "Hats off to our brewers, making award-winning beers with a lot less ingredients to choose from. It's not easy."
Ancient history
Being recognized for excellent beer is all the more impressive when factoring in that Matt and Kate have only owned Nelson Brewing Company for about a year, taking over the ancient brewery in May 2016. The building's history stretches all the way back to the 19th century. Columbia Brewing Company was the original tenant in 1897 and moved to Creston in the 1950s. It sat empty for many years, until Nelson Brewing Company moved in 26 years ago.
Kate has a family history that dates back to the Nelson Brewing Company in 1991. She grew up in Nelson and is the daughter of former Nelson mayor Dave Elliott. He was one of the initial investors in the Nelson Brewing Company in 1991. "It's cool that it's come full circle," Kate said. "When the opportunity came up (to purchase the brewery), we jumped at it."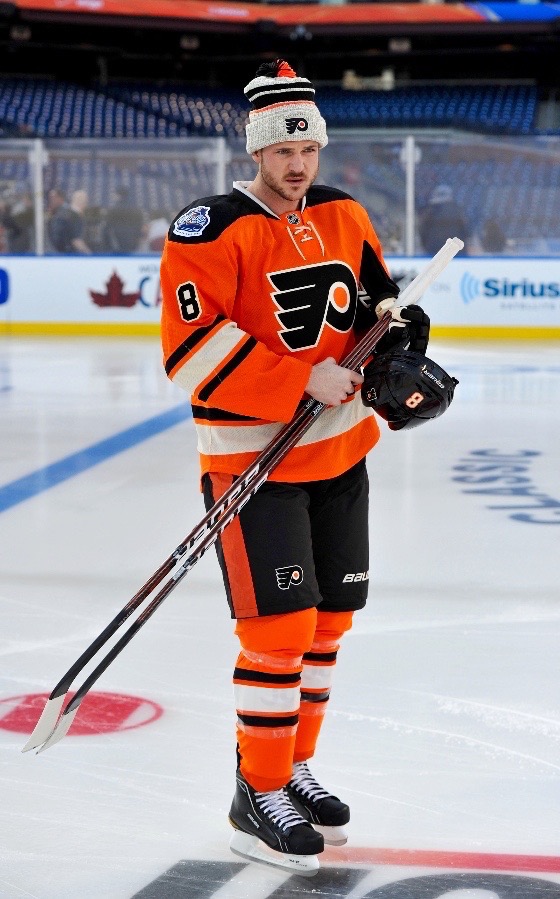 Hockey superstar
Before moving to Nelson, the Walkers had been living somewhat nomadically across the United States, thanks to Matt's NHL career. For a decade, Matt suited up for the St. Louis Blues, Chicago Blackhawks, Tampa Bay Lightning and Philadelphia Flyers. "I've been retired for a few years and I still pinch myself that it was actually real," he said. "It was a dream come true. Next thing you know, 10 years have gone by and it's over in a blink of an eye."
Matt's WHL career saw him win the Memorial Cup with the Portland Winterhawks and the first league championship for the Kootenay Ice in 2000.
Coming home
Once the Walkers were finished with hockey, they could have settled down anywhere. "I spent half my life in the States," Matt said. "Whenever I cross the border, I feel like I'm home." Moving back to the Kootenays was an easy decision for the couple. "We have a young family and we knew we wanted to move back to Nelson," Kate said.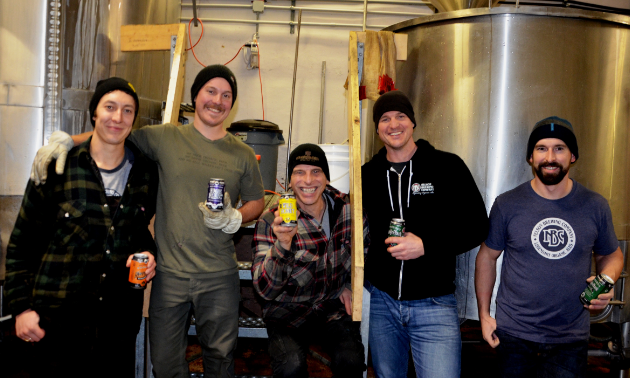 Although beer and hockey have been intertwined forever, making the transition from NHL defenseman to brewery owner isn't quite as seamless. "We don't have experience in this industry," Matt said. "We rely heavily on the employees. They've been fantastic and picked up a lot of the load."
Good sportsmanship
One attribute the Walkers have managed to take from the hockey world and apply to the brewery is the spirit of camaraderie. "It's a team effort," Matt said. "It's fun, and that's important. We wake up excited to come into work and start the day."
Living the NHL life was good for the Walkers, but they're happy to kick off the second chapter of their lives as brewery owners in Nelson. "When you see somebody in town drinking your beer, it brings a smile to your face," said Matt. And even if each day doesn't go as planned, Matt has a motto to stay positive: "If you have a good day, you have a beer. If you have a bad day, you have a beer!"