Thy growler runneth over: Nelson's Torchlight Brewing Company is expanding
Born and raised Nelsonian Craig Swendson has reimagined Torchlight Brewing Company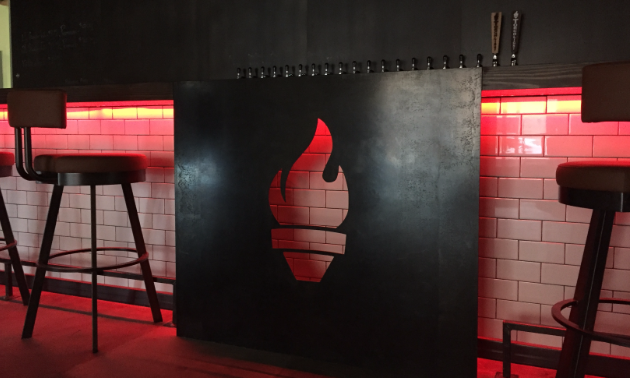 Changes are a-brewin' at Torchlight Brewing Company in Nelson. The young business is only hitting the three-year milestone on June 24 and has already outgrown its original habitat.
"Our new location is much bigger," said co-owner, brewmaster and managing director Craig Swendson. "Overall, the space is five times what we had before."
Expanding operations by that magnitude is a massive undertaking for any business. For a company who's had to make do with limited resources and space, the new home will afford them opportunities they've been clamoring for since Torchlight's inception.
"When we first opened our old location, we had one batch of beer ready and we sold out in three days," Swendson said. "We could only do so much. We'd have bottles in a few stores. That was really all we could manage with the small space."
Brewery + restaurant = Torchlight
The Torchlight team decided it was time to grow. They put a plan together and pulled the trigger on the new facility at 125 Hall Street. The new digs include a state-of-the-art brew system, bottling machine and full-service lounge.
"Our old space just had a couple places for people to sit—it was a very small tasting room," said Swendson. The new location boasts more seating, encouraging a greater volume of patrons to enjoy full servings of beer, wine, cocktails, sodas and food. "We have a kitchen with a tight menu of food items," he said. "We'll have a few different sandwiches, salads and other options."
Experimental concoctions
If you're the adventurous sort who craves new flavours, Torchlight has you covered. The brewery's old facility was equipped with only four taps, whereas the new one has 20. More taps equals more options.
"We're always experimenting and trying new things," said Swendson. "We want to give people a new experience every time they come while still giving them access to their old favourites."
With so many options to choose from, you may be curious which beer is the brewmaster's favourite. Like most creative individuals who like to tinker, Swendson said, "My favourite is usually the newest one. One beer we're excited about is Noctis. It's turned out to be a big hit. It's a dark sour beer with lavender and hibiscus. It sounds complicated but it's light and refreshing, even though it's dark."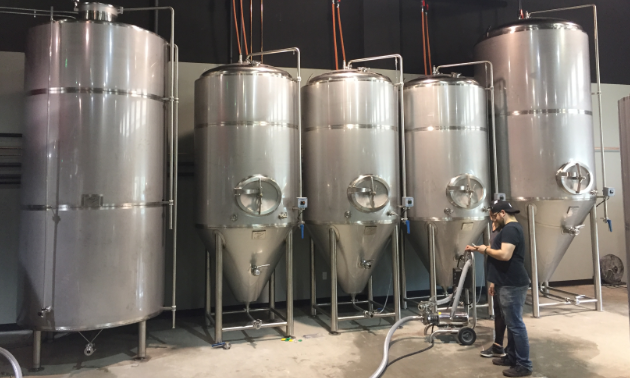 The West Kootenay's eastern influence
Even though Swendson is a born and raised Nelsonian, the idea for Torchlight started in Halifax, Nova Scotia. "My business partner was living there," he said. "I took a motorcycle trip across Canada and stayed in Halifax for 10 days. There was a little brewery a few blocks from his house. We'd take a growler, walk down the street, fill it up, have a beer and continue on for the evening. One day we were sitting there talking about how great this was and why no one had done this in Nelson yet. We thought, 'This would be great; why don't we do it?' So we worked on a plan and here we are."
Nelson's Torchlight Brewing Company has finished its renovations and is now open for business seven days a week from 11 a.m. to 11 p.m. The same friendly environment and quality beer remain, but the facility and operations are upgraded to the max—which you can explore via guided tours.
If your stomach is grumbling for a growler refill, head downtown and fill your cup up.