This eco-retreat in Nelson embraces sustainable living with a food forest and an upcycle shop
Bear Spring Eco Retreat offers high-end glamping accommodations, an outdoor event venue and back-to-nature experiences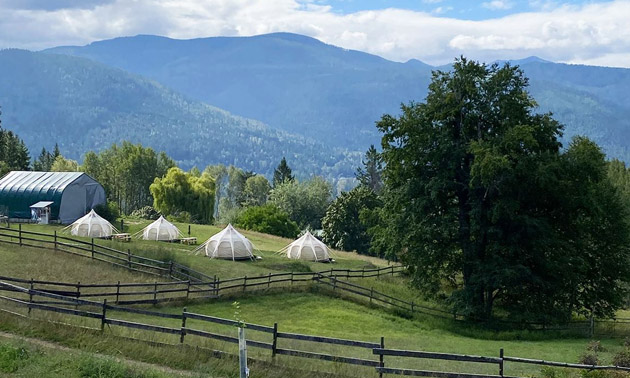 It's fitting that Solita Work's life has come full circle. As a passionate advocate for the environment and recycling, she's owned a trendy eco-shop in Calgary for the past decade and has now returned to her roots in Nelson to start up a back-to-nature eco retreat on her family's 121-hectare property.
"Bear Spring Eco Retreat is perfect for urbanites seeking an outdoor experience immersed in nature without foregoing any of the comforts of home," said Work.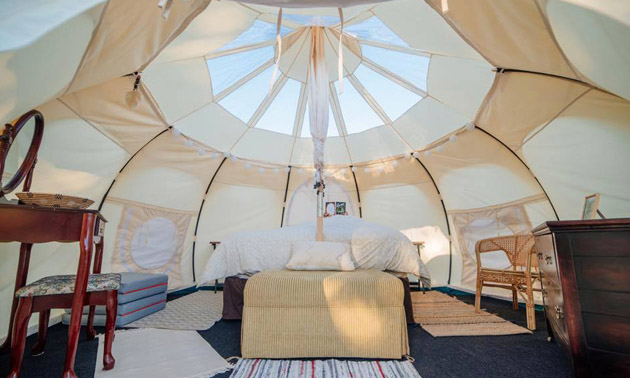 Set in a picturesque location with views of the Selkirk Mountains and the meandering Kootenay River Valley below, the retreat offers high-end glamping accommodation in the form of canvas "stargazer" tents, cozy guest rooms in a self-contained suite and a facility for events like weddings. The property may be mostly off-grid, but modern luxuries abound: comfy pillow-top queen-size beds, natural cotton bedding and linens, cottagecore decor, solar lights and outdoor solar-heated showers.
Owned by Work and her husband, Burke Akins, along with much help and expertise from Work's mom and dad, the ultimate vision for the retreat is a place that is an integral part of the community and embraces and teaches a more sustainable way of living. This includes the planting of a food forest and workshops dedicated to the art of gardening and permaculture.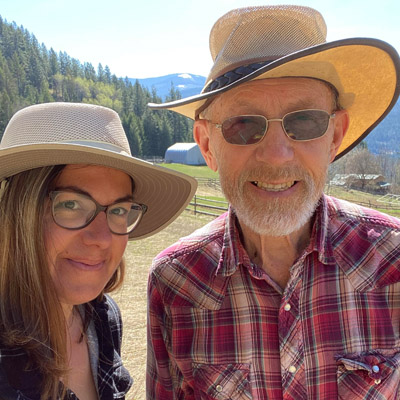 "The retreat came to me as the natural next step after operating my eco-shop," said Work. "At my retail store, I specialized in eliminating waste in creative ways. The retreat is living the entire eco-lifestyle."
The seed of an idea: An eco-friendly retreat takes root in the Kootenays
A request from Work's parents that she move back to the family farm from Calgary started the seed of the business.
"In 2020, with a pandemic raging through the city and other social and economic problems, it just seemed like a good idea to move back. But I needed something to do," said Work. "After some consideration, my husband and I settled on the retreat and pitched it to my family and they agreed."
Work and her husband made the move back to Nelson in April of 2021 and hit the ground running upon arrival. Working throughout summer heatwaves, smoke and shipping delays, the team was able to open four seasonal glamping accommodations late in the summer as well as three more year-round guest rooms in December.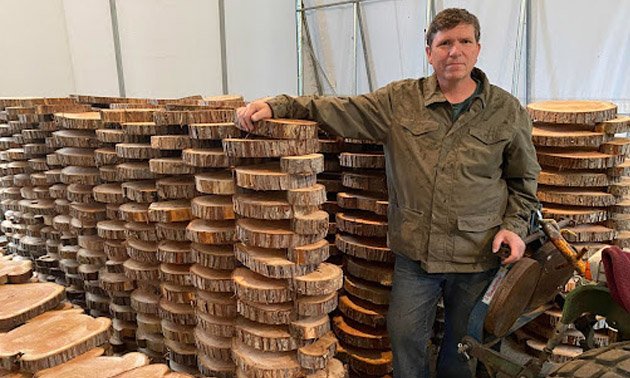 Once complete, the retreat will feature 12 glamping accommodations in total. An event centre is currently being constructed, with plans to open it by the summer of 2022. It will be available for intimate weddings and gatherings of up to 50 people. Features will include a music stage, dance floor, bar and a landscaped and furnished patio and lawn area.
The property also features an outdoor communal cooking area—complete with barbecue, dishes and utensils—and a communal fire pit for the enjoyment of guests. There's a wealth of recreational activities nearby that are available year-round including hiking, biking, skiing and snowshoeing on maintained trails. The farmstead is also home to a thriving peony farm—Dutch Girl Peonies—that is run by Work's mom.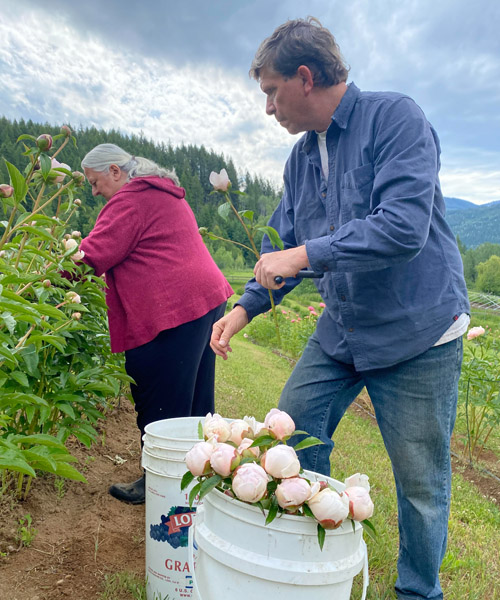 Recycling an old business into a new one
Work's former business in Calgary, Reworks Upcycle Shop, will also be rolled into the new business as a stand-alone brick and mortar gift shop on the family farm. Currently, Reworks is operating on an online–only basis until the gift shop is constructed. Almost everything in the store is made in Canada by Canadians repurposing Canadian waste in innovative ways. The store offers recycled and zero waste gifts such as glassware made from recycled beer bottles, accessories and decor made from recycled 3D printed plastic and jewelry made from recycled skateboards. Work also hopes to make time to incorporate some of her own items into the store's inventory.
"I am an art school graduate and have many years of experience as an illustrator and designer. My husband is a carpenter. Together, we have a lot of fun making new things from repurposed materials," Work said.
Nurturing a connection to the natural world and cultivating community
The creation of a food forest is one of the most ambitious plans that Work has in store for the retreat.
"One of the most depressing things I find about humanity is that we have colonized almost every square inch of the planet and humans just don't have the opportunity to freely forage anymore," she explained. "I wanted to bring back our connection to the natural world by making it possible for our guests to experience the freedom to forage."
Working alongside her dad, Work has begun channeling her passion for the environment into a working food forest. Forty-two varieties of trees were planted last summer, including apple, pear, peach, cherry, walnut, butternut, heart nut and sugar maples. Future plans for the food forest will see a variety of shrubs, edible and medicinal herbs, perennials, flowers, berries and groundcovers being planted.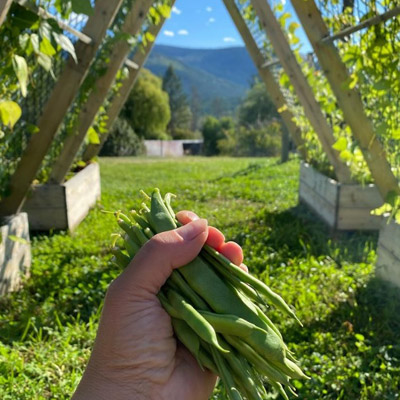 "We plan to offer workshops on gardening, plant identification, cooking, food harvesting and food preserving," Work said, "all centered around best permaculture practices."
Needless to say, all of these future plans for the retreat require much hard work, time and planning, something that Work and her family were forced to admit are in short supply after last year's season.
"We simply didn't have enough time to garden," she said. "So we decided to partner with Young Agrarians."
For those not in the know, Young Agrarians is a grassroots farmer-to-farmer network for new and young ecological, organic and regenerative farmers. The organization provides education, resources and a mentorship program that pairs new farmers just starting up with experienced mentors.
A match was found just before Christmas, and this young farmer will be working alongside Work to build a farming business that complements the Bear Spring Eco retreat.
"We believe this is a great step in building community right here in the Kootenays," she said. "With the ongoing pandemic and now supply chain issues, we have an amazing opportunity to re-localize our communities and transition to low-carbon lifestyles."
Building community is very much at the heart of the overall vision for the Bear Spring Eco Retreat. Work offered these final parting thoughts:
"I want to live in a world where we consume less, celebrate more, where our intellectual development and the arts flourish and where spending time with each other and nature is the most valuable thing."