Thirsty for a craft beer? This new brewery could be the one you've been looking for
Beer, beer, and more beer at Backroads Brewing Company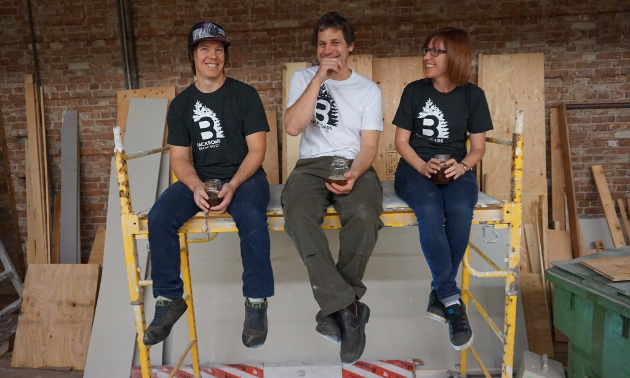 Have you ever wondered what it would be like to be in charge of branding and marketing beer? That sounds like a Homer Simpson type fantasy: Becoming Duffman—which has happened by the way. Most drinkers relish the opportunity to absorb beer into their bodies—so why not pay the bills with their favourite beverage as well (and I'm not talking about returning the empties to the bottle depot)? Running a brewery is a pipe dream for some, but for Brent Malysh, the time has almost come. Nelson, B.C., will soon be home to Backroads Brewing Company and Malysh is proud to be the founder and CEO. "The focus is beer," he said. "Guests coming here know that 100 per cent of our efforts go towards serving a great pint. Really, it's about the beer."
Malysh was born in Nelson and returned to the city six years ago. He was drawn to the idea of starting a business in a smaller community versus the big city. He compared Nelson to similar towns in the U.S. that support five or six breweries and concluded that Nelson was under-served in the market when it comes to craft beer. Next, he found a couple of business partners: CFO Tracey Brown and brewmaster Mike Kelly. Kelly brings 20 years of experience in brewing award-winning beers to the table and residents in the area are already salivating with anticipation for some Backroads brew. Malysh has been blown away by the support from Nelson's community. "So far my favourite part has been interacting with people who are excited to come taste our beer," he said. "The enthusiasm for our business has been amazing so far and we haven't even made a drop yet!"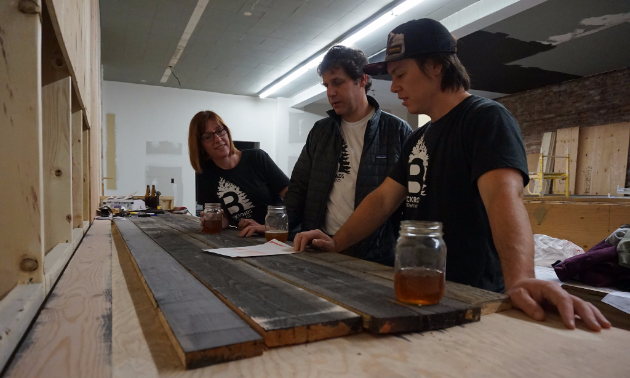 The question everyone wants answered is: "When will the brewery open?" There's no concrete date yet—but it will be soon. "We know it will be sometime during the winter," Malysh said. "There's a few more hurdles to jump before we'll be ready to actually make the beer, and there are all those levels of government that will need to sign off on our final inspections." There's plenty of reason for optimism as the brewery's opening draws near. "We knew that Baker Street was going to be the ideal area for this type of brewery—a small-scale, taproom-focused brewery as opposed to a big-packaging brewery," said Malysh. "Since taking over our building in June we have been steadily making progress with the necessary renovations to our space. The back half of October has seen the most drastic changes with things like framing, electrical and plumbing."
As is the case with most business ventures, not everything came easily. It took Malysh and company six months to land the building, and trying to cram a brewery into a building that was not designed for that purpose has its own set of challenges. Still, the three amigos are as excited as ever for locals and tourists to taste their suds.
"Our number one goal is to make really great beer and have a unique taproom from which to serve that beer to the public," Malysh said. "Second, we want to grow to a size where we can provide a good number of meaningful jobs for locals. Third, we want to give back to the communities that our branding will identify with—local groups working towards building and maintaining outdoor recreation facilities."
Backroads Brewing Company will soon have the brewskis for you and your buds to bond over while you bask in the beauty of Nelson.
To keep up with everything happening at Backroads Brewing Company, including when they will be opening their doors, follow them on Facebook, Twitter, and Instagram.