Nelson Olive Oil offers a different kind of tasting room
Nelson Olive Oil has over 50 different types of products to choose from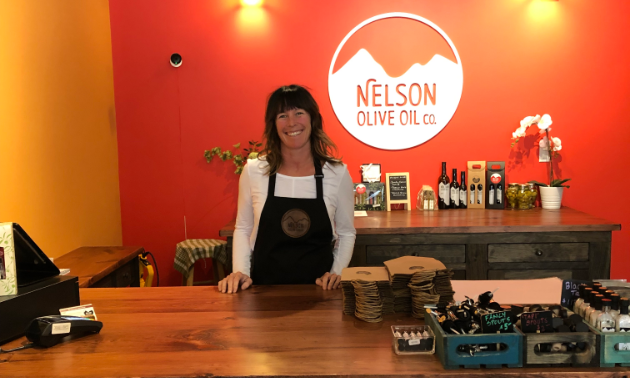 When most people think of tasting rooms, they typically imagine swirling a sample of red wine at a vineyard. There's a new kind of tasting experience that's touched down in Nelson and residents can't get enough of it. Move over wine—olive oil and balsamic vinegar are where it's at.
Nelson Olive Oil, an olive oil and vinegar tasting room/retail store, just opened in June and the reception has been delectable.
"Business has been very good," said Michelle Rudell, owner of Nelson Olive Oil. "I knew Nelson would be a good fit because it's a food-oriented town. We're on a main corner downtown so we have really good foot traffic. We've been crazy busy all summer. Everybody's hooked on the products."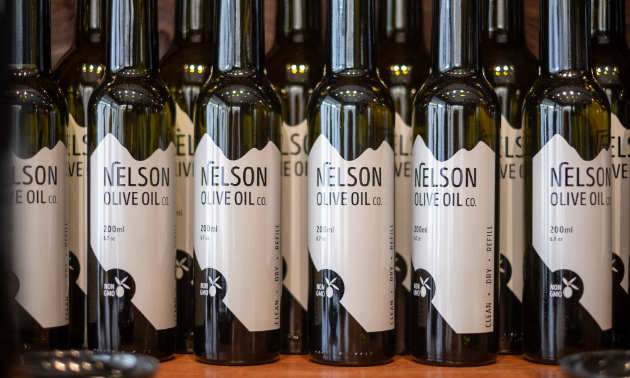 Nelson Olive Oil's oils and vinegars come from all over the world. The flavoured oils come from Tunisia, North Africa. Unflavoured oils are seasonal. Half of the year, Nelson Olive Oil get oils from the northern hemisphere in the Mediterreanean—Italy, Portugal and Spain. The other half of the year, olive oil is procured from the southern hemisphere in Chile and Australia. Instead of just one harvest a year, the company has two.
"The whole idea is to get the freshest possible oil as you can get," said Rudell. "You want to consume the oil as soon as you can from when it's produced."
Customers can sample the freshness in Nelson Olive Oil's tasting room where there are over 50 different types of products to choose from. Through guided tastings, Nelson Olive Oil offers education and suggestions.
"Everything in here tastes amazing and it's super good for you," Rudell said. "When you decide what you want, we bottle it right in front of you in one of our bottles with our own labels."