Mountain Mac Solutions in Nelson wins Canadian Business Award
Johnathan Heckbert owns and operates his tech business from his home in Nelson.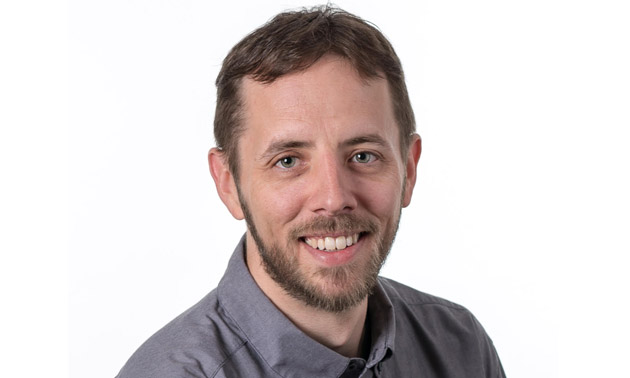 In this era when help lines are often outsourced overseas and tech staff can be thin on the ground in retail locations, it's a giant relief to know you can call on someone like Johnathan Heckbert. As the owner of Mountain Mac Solutions, a home-based business in Nelson, BC, Johnathan has just won the Canadian Business Award for 'Best Mobile Phone Shop—Southern Interior BC.' Mountain Mac Solutions repairs, sells, refurbishes, and provides data recovery services for mobile devices.
"I provide training and technical consulting with mobile devices and the technologies that interact with them," he said. "I also work with customers to sell their devices, sometimes that means repairing before it is sold. This extends to computers as well."
It's an award he greatly deserves. Unlike some computer nerds, he doesn't look down his nose at customers with little or no technical knowledge. His friendly and outgoing nature stands in welcome contrast to the impersonal nature of the technical world. I asked him to sum up his customer service philosophy, and what it is he enjoys about working with clients in a small business setting.
"The ability to help people navigate their technological needs with one-on-one time," Johnathan answers. "I enjoy being able to answer people's questions and help remove the stress and frustration that is often tied to these devices. Too many people call themselves stupid because they have never done something on their phone. I get it, but they/we aren't stupid when we haven't done something… we just haven't done that thing—yet. I tell customers, 'I don't know' is a great answer in my world, no judgements. It just gets us on the same page so we can fix the issue, repair, help strategize, or educate to make the thing do the stuff! I try to make it entertaining as well because frustration often accompanies these devices."
I can attest to Johnathan's easygoing, nonjudgmental attitude. His calm, often funny approach to problem-solving is a lifeline for those like myself trying to keep a small business going in the hinterland of British Columbia, far from the nearest computer shop. Knowing he's just a phone call away takes the edge off the panic induced by software and hardware crashes. Mountain Mac Solutions has pulled me back from the brink of computer despair many times.
We've often discussed our concern with the huge environmental footprint of the tech world—especially cellphones. The constant 'need' to upgrade mobile phones and computers has led to mountains of electronic waste being shipped overseas. According to Statista, "electronic waste is now the world's fastest-growing waste stream," peaking at 53.6 million metric tons in 2019. "This was an increase of 44.4 million metric tons in just five years. Of this, just 17.4 percent was documented to be collected and properly recycled." Think how cool it would be if a cellphone, iPad or computer came in a permanent chassis that could be upgraded simply by inserting the latest data chips, rather than having to throw the whole device away to buy a new one!
This brings us to his award. His sensitivity to this major environmental concern has led him to a policy of reusing parts whenever possible. "I recycle everything. Some parts are repaired and reused. Anything that is used is tested to ensure it's reliable. All customers are aware when used parts are used. I also help customers with disposal of old technology. In some cases I help them resell their devices."
This goes for cellphones as much as any other device. You could call Johnathan your Cellphone Doctor, and like any doctor he has his favourite success stories.
"I repaired an iPhone that had been run over with a forklift. This thing was smashed and slightly bent. After some time bending the frame and replacing some parts it worked. The customer told me months later it was still working!"
Other favourite stories include helping a single mother get her water-damaged phone replaced outside of warranty and saving another phone that contained precious baby pictures.
"If I have a mission statement, I guess you could say it's 'bridging the gap between people and technology,'" says Johnathan. "When I work with a person I aim to provide a holistic approach. Providing knowledge, it may be about products that can help the person, or it could be a strategy. Sometimes it's just being able to answer their questions and provide some understanding."