Kokanee Soaring Adventures has taken flight in Nelson
Nelson's latest export: Sky surfing glider tours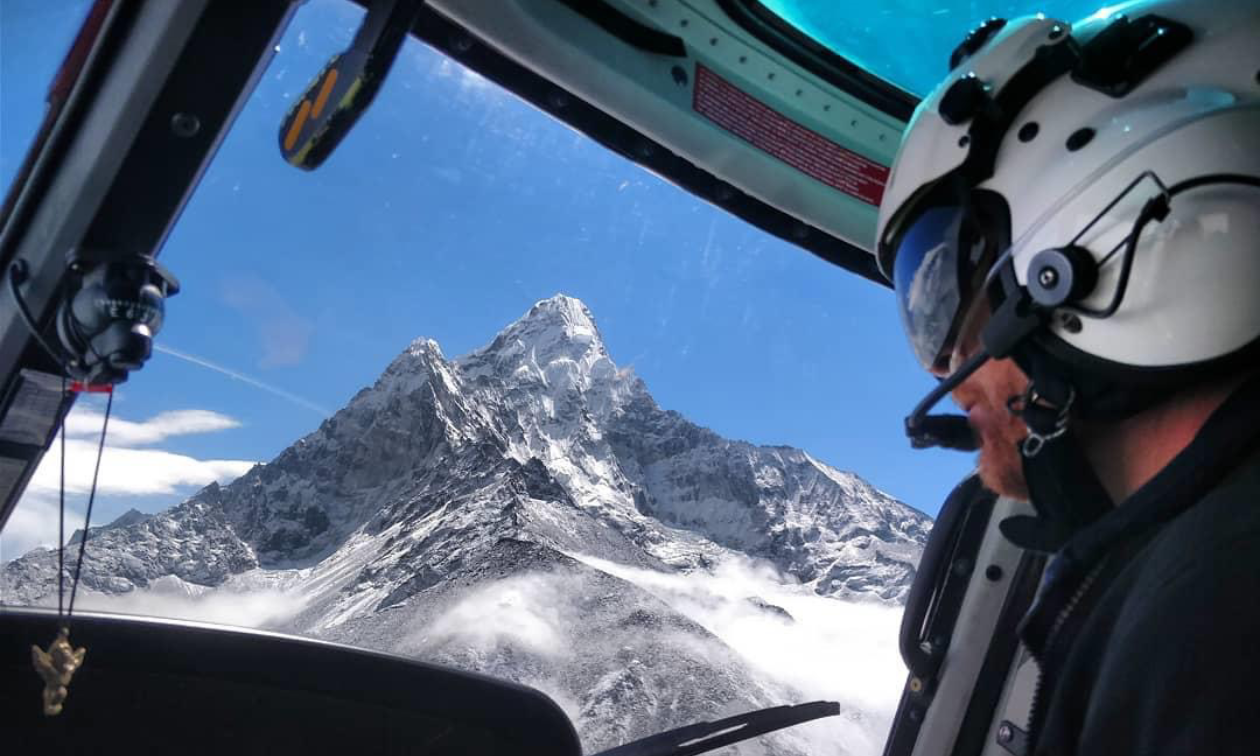 The Kootenays have a sterling reputation as a beautiful backcountry getaway. Many have witnessed the wonderful wildness of the Kootenays up close and on foot, but how many have seen the splendor of the Kootenay mountain vistas from a bird's vantage point? Eric Ridington has, and he wants to show you the view too.
Ridington is the owner of Kokanee Soaring Adventures (KSA). KSA gives intrigued aviation explorers a whole new perspective by offering glider tours and glider flight instruction while soaring over Kootenay Lake and Kokanee Glacier in a Diamond HK36 self-launch glider.
"The objective is to fly high above the local mountains and shut down the engine," said Ridington. "Once at altitude, the time spent gliding back is two-to-three times longer than the engine on climb, with potential to soar longer on the high lift days.
"Soaring is best described as sky surfing. It's a three-dimensional gravity sport using the natural wind and thermal air currents to stay aloft. It's a bit like multidimensional river kayaking or kiteboarding with a spectacular view."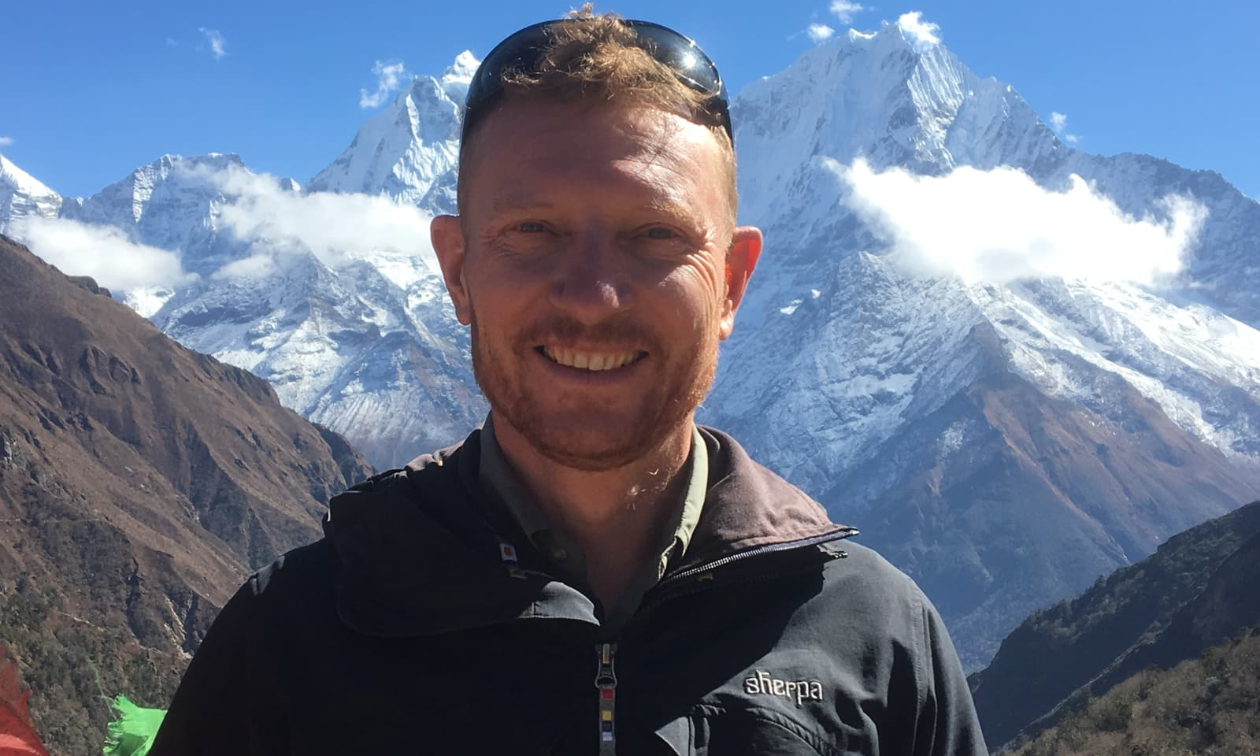 KSA was incorporated in late 2019 with plans to start tours in 2020. Because of the pandemic, the launch was delayed until 2021. Despite the setback, Ridington remains positive and is happy to finally see KSA take flight.
"Blue skies and happy landings—may everyone get through this pandemic with grace," he said.
Up, up and away
Ridington's background in aviation is vast. He's been a commercial helicopter pilot, heliski guide and glider tour pilot. Ridington got his start as a flight instructor in his hometown of Pemberton, B.C., at Pemberton Soaring Adventures.
"Those days soaring around the mountains of Pemberton instilled the passion for gliding," Ridington said.
Ridington's career has taken him all over the world, including Hawaii, Nepal, Alaska, and the Arctic. As pristine as those places are, nothing matches the grandeur of the Kootenays.
"I choose the Kootenays for the lifestyle opportunities," Ridington said. "The views here in the Kootenays are as spectacular as anywhere. From the valley bottom, it's hard to glimpse the world-class alpine beauty surrounding our home."
Aerial adventures = no footprints
Besides flying, one of Ridington's passions is combatting climate change. The few litres of fuel that KSA uses per tour are negated with gold standard carbon offsets through less.ca, which costs 48 cents per tour and is included.
"I have decided to substantially reduce my personal carbon footprint," said Ridington. "I am not waiting for the government to set the course. When I hear 'reduce to zero by 2050,' that's a cop out. We all need to act now."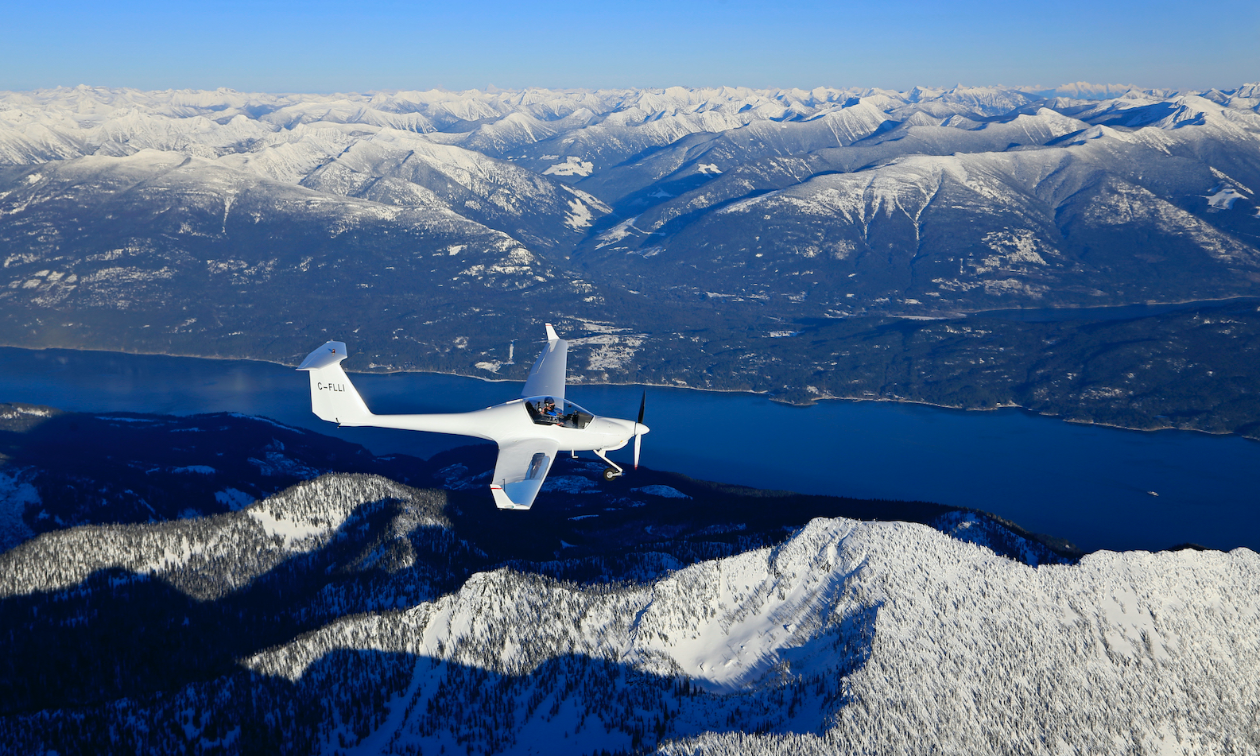 Ridington's lofty aspirations have lifted Kokanee Soaring Adventures to life in Nelson. This high-flying entrepreneur has soared the silent sky. Now that KSA is operational, you can too.
"Kokanee Soaring Adventures offers the best views of the surrounding mountains from the bubble canopy," Ridington said. "It is also the lowest carbon footprint way to have an aviation experience."