Judy Banfield listens
Judy Banfield makes a practice of listening before she speaks and putting her principles before profits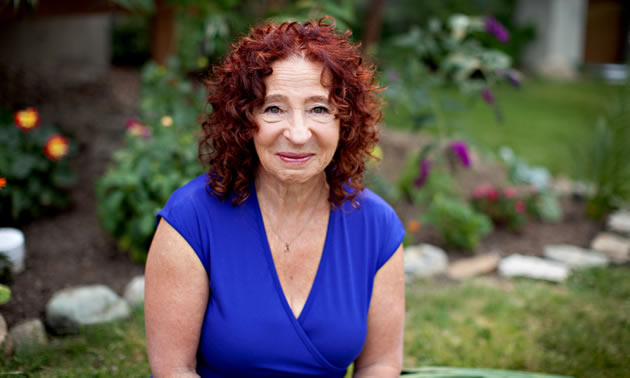 "My whole life has been about babies and young children and parents," said Judy Banfield of Nelson, B.C. "I have a masters in Early Childhood Education (ECE)—it's my passion, it's what I care most about in the world."
Early in her career, Banfield started the ECE program at the College of New Caledonia in Prince George and headed the department for eight years. Given her expertise and knowledge of the needs of children and parents, her own experience when she had her first child was a revelation.
"I was absolutely useless!" she said. "A lot of my training was in child development, and all of the theories and ideas were rumbling around in my head, and I didn't know which options were right for me and my baby. I was supposed to be an expert, but I was paralyzed."
Banfield sought help—anonymously at first, because she was embarrassed—from La Leche League groups in Prince George. The overriding message she received was "listen to your baby and listen to your heart, and you'll know what to do." Before long, Banfield herself became a La Leche League leader.
"That philosophy informed the rest of my life," she said. "It was the most powerful message I ever got."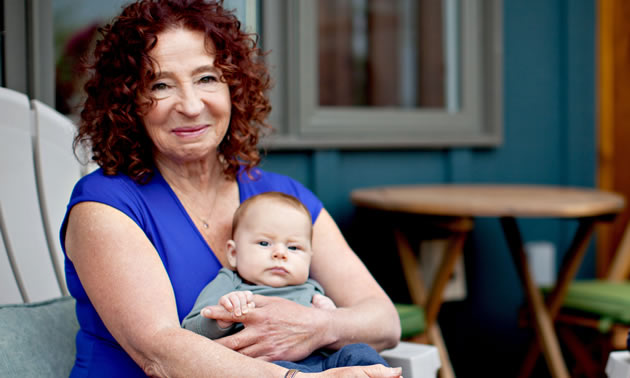 More support for families
On leaving Prince George, Banfield moved with her family to Vancouver, where she worked for Vancouver Family Services, leading workshops on parenting and on stress management.
The next family move brought Banfield to Nelson, where she opened Mountain Baby children's store in 1994, making it a safe and welcoming place for children and parents. The business was a resounding success in the community, though Banfield admits that profit was never a motivator for her.
She also covered a year-long leave of absence for the co-ordinator of the ECE program at Selkirk College and later taught night classes there. She acquired her international certification as a lactation consultant and worked with a post-partum support group called Life After Birth.
Life kicks
Life was busy and rewarding, and then a series of close family crises—Crohn's disease, Alzheimer's disease, dementia and divorce—almost derailed Banfield's life. Almost, but not quite.
"From my perspective," said Banfield, "I had no choice but to rise to the occasion. That was the message I wanted to give my kids."
When Banfield's community learned about her situation, many people stepped up to help. Fresh flowers appeared almost daily at Mountain Baby, as did casseroles, pots of soup, muffins and other lovely offerings at her home.
"There was such an outpouring of community support," she said. "It made such a huge difference and it made me just love the community all the more."
In the years since that intense period of time, Banfield has continued to rise to the occasion. She cared for her aging parents and provided support for parents and children using the same "listen" philosophy that she learned as a new mother. She ran Mountain Baby, served on the board of the local chamber of commerce and the Capital Theatre and in 2003 helped to found the Community First Health Co-op in Nelson.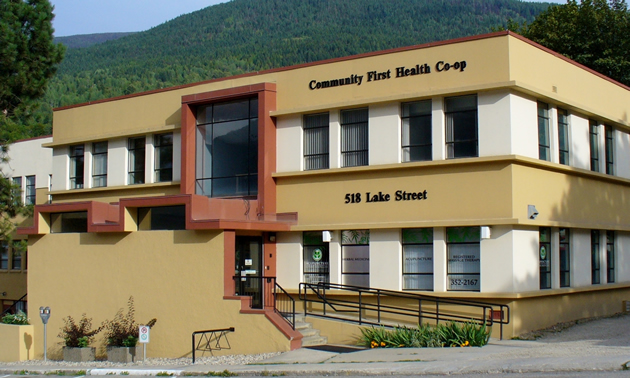 Time for a pause
Now, at 72, Banfield is taking a time out. Early in 2019 she sold Mountain Baby to Angela Goertzen, a Rossland businesswoman who shares her passion, philosophy and ethics. "I knew that she was the right one to take on the business," Banfield said.
As well as enjoying an active outdoors lifestyle with her partner, Jack Harrison, and engaging with her many friends, Banfield is incubating plans to write a parenting book full of helpful information and answers to questions that she's been asked repeatedly over the years. She also hopes to get back to coaching parents, possibly in a small group format.
During the school year, Banfield is involved in a dynamic intergenerational project that brings seniors together with youth. She said that Carla Wilson, the teacher who started this project, was named Teacher of the Year by the B.C. Retired Teachers' Association, and the program is receiving ongoing funding.
Banfield is working with service clubs, health groups and others to develop a 10-year plan for intergenerational housing, programming and healthcare—a village-style amenity that will include gardens, playgrounds, childcare and elder care.
Judy Banfield was given special recognition by Kootenay Business magazine at its annual Influential Women In Business luncheon held in May 2019. We recognize that her long-time influence reaches far beyond the local business community.