Influencing Nelson
Success in business creates positive effects in the greater community as well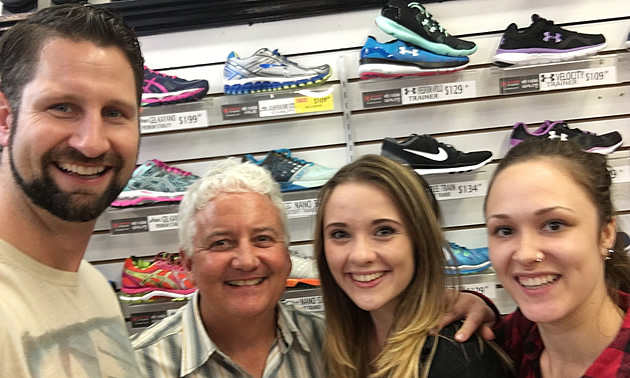 Nelson's busy downtown reflects the city's strong entrepreneurial spirit. Here are a few of the business people in Nelson who are influential in their particular sectors and beyond.
Dale Donaldson, Mallard's Source for Sports
"I was born in Nelson, and so was my dad and so was my grandfather," said Dale Donaldson. He opened his first Mallard's Source for Sports store in Castlegar, where he now lives, 32 years ago. He followed up two years later with a store in Nelson and currently employs a staff of 17.
"My dad still lives in Nelson, and it's because of my deep roots there that I really focus on it," Donaldson said. "I want to see Nelson thrive. Nelson is unique in that its downtown is doing really well, and I commend the City for carrying out the improvements in a way that mitigates the disruption to the businesses. That six-block stretch (of Baker Street) is really, really important to our community—not just the retail sector but tourism as well."
Donaldson admits to being more vocal than some people, but he keeps his voice positive. He's willing to speak up and step forward to ensure that Nelson continues to be a great place to live and work. He is involved in committees with Columbia Basin Trust and the Nelson Chamber of Commerce, among others.
Vincent DeVito, Vince DeVito Shoes
Vincent DeVito figures that people see him as an influencer because his family has been in business in the Kootenay region for 90 years. The original Vince DeVito of Vince DeVito Shoes was the current Vincent's grandfather. Now, Vincent's two sons, Mathew and Joel, are the fourth generation of DeVitos to be involved in the family business.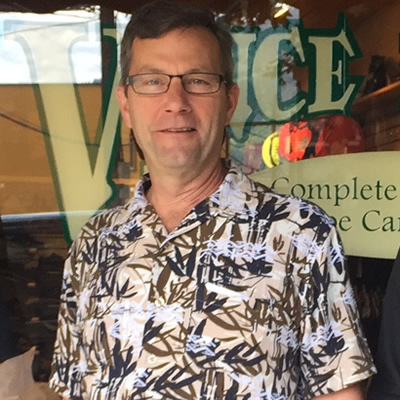 "Our boys are lucky enough to have the family business where they can make a living," said Vincent. "Many young people have to leave this area in order to find work."
In addition to running a successful business in shoe sales, Vincent is a shoemaker and pedorthist by profession. Pedorthists specialize in foot orthotics, ankle bracing and specialty shoes for hard-to-fit feet.
"We get shoes sent to us from many places in the province for repairs," said Vincent. "I do custom orthopedic work and custom orthotics."
Vincent's community involvement includes having been a director on the board of the chamber of commerce. He's the current president of the Nelson Italian Canadian Society and he's the treasurer of the Kootenay Advocacy Network, a group that supports people who have developmental disabilities.
Tammy Darough, RHC Insurance
Tammy Darough, CEO and CFO at RHC Insurance Brokers, was born and raised in Nelson. Darough describes herself as a very "fly-under-the-radar person" and said that it's not she who is an influencer, but the company that employs her.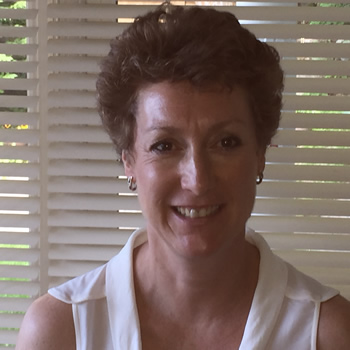 "We're very much team-focused, and I'm part of our executive team which is part of our management team," she said. "We consult all of our employees on an ongoing basis. Being in small communities, our focus is on customer service, and we tailor our service and product to the individual. We're the size where we can have a little influence with the insurance companies on what's needed in these areas."
For about 15 years RHC has provided funds for scholarships for students from local high schools, amounting to about $4,000 per year. To put support back into local communities is part of the corporate mission statement.
"The local communities are important to me," Darough said. "I want to know our people, I want to support our staff and our clients. I love to see success, whether it's the company or our employees or our clients. I believe in the service we provide."
Jimmy Bundschuh, Savoy Hotel
Jimmy Bundschuh of Shambhala Music Festival fame certainly fits into the category of "influencer" for the city of Nelson, B.C. Bundschuh bought Nelson's fire-gutted Savoy Hotel in 2013 and has been busy with renovations ever since. He has employed local contractors for the restoration work and food-and-beverage staff for the hotel's Bloom Nightclub and Falls Music Lounge, which opened within the past year. The Falls provides a venue where local and visiting musicians can perform and increase their following.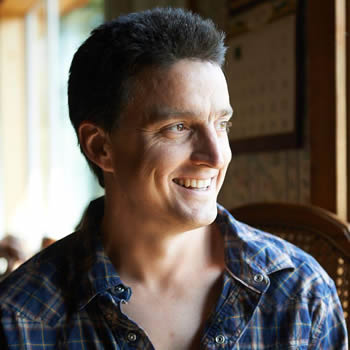 In the final stages of construction are the Savoy's Farm Fresh Café, scheduled to open any day now, according to the hotel's website; the Savoy Brewery, scheduled to open this autumn; and 12 boutique hotel rooms, scheduled to be ready for Nelson's busy 2016-2017 winter tourism season. These additional amenities will offer year-round employment as well as adding to the attractions available in Nelson's vibrant downtown.
Bundschuh has leveraged his 18 years of success with Shambhala to transform the Savoy Hotel into a significant, four-season employer that is taking its place as a diverse and exciting mainstay in Nelson's hospitality industry.