From acrobatics to aromatic tea: How Virtue Tea in Nelson was born
Imagine two members of Cirque du Soleil finding love and running off to start a business in the Kootenays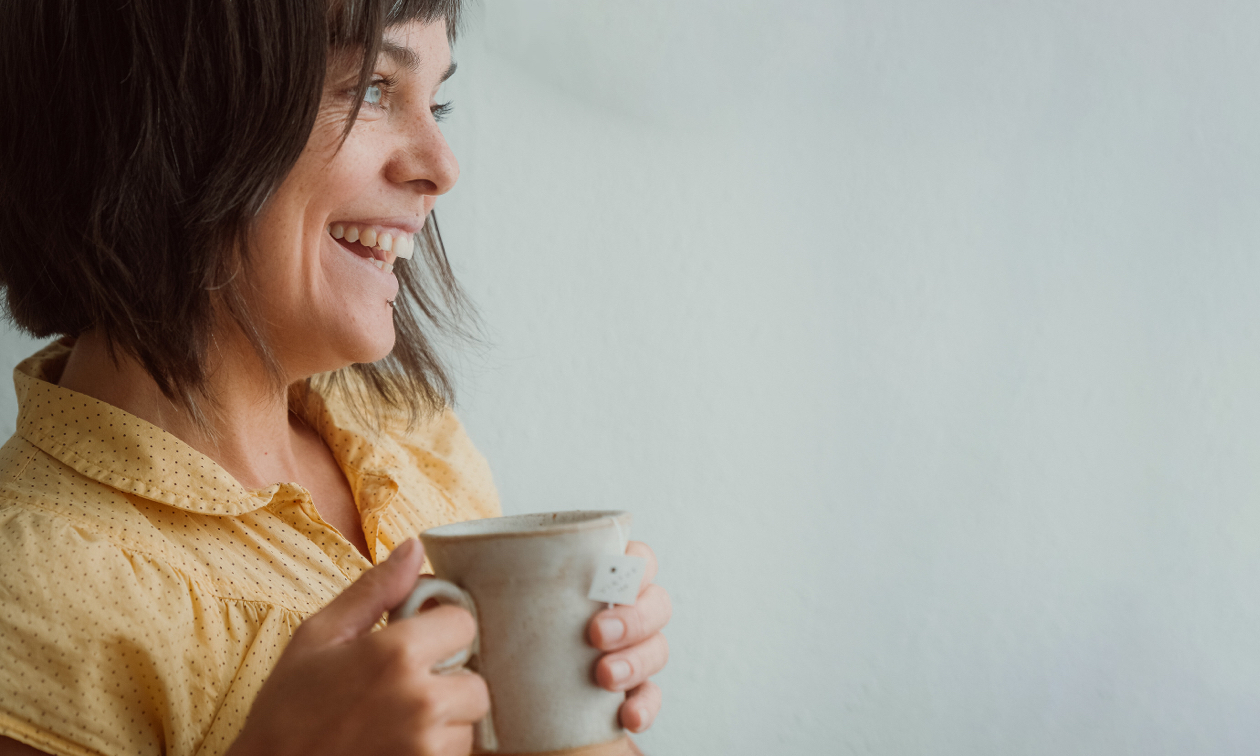 It wasn't just a fairytale: Andrea Legg and her husband, Alex Balcer, met while they were in the touring show Odysseo by Cavalia. The couple travelled together extensively, and eventually decided to create a life where they could raise their children and build a legacy.
Their happy place turned out to be Nelson, B.C., and they delved into the culinary tea industry. They opened Virtue Tea, carrying a selection of loose-leaf, bagged tea and accessories. Their focus is on sustainability and supporting small growers and suppliers. You can find them at the Kootenay Co-op Grocery Store or order their products online.
We had the opportunity to speak to Andrea about the business and what led to its creation:
Can you tell me a bit about your past with Cirque du Soleil?
My husband Alex worked as an acrobatic rigger for the Cirque. He was trained to work with aerial acrobats specifically—he worked on many Cirque shows for five years.
I worked professionally as a dancer and aerialist independently for five years, and then joined the touring show Odysseo by Cavalia. We met on this show as he was my acrobatic rigger.
Where are you originally from?
I am originally from Edmonton, Alberta and Alex is from Montreal, Quebec.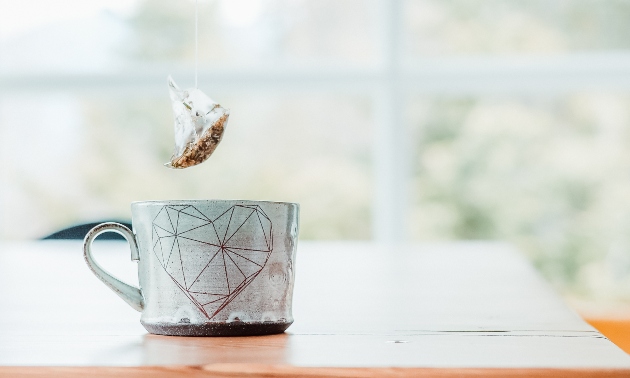 - Photo courtesy Virtue Tea
What made you decide to settle down in Nelson?
We had decided that it was time to settle down and have a family in 2015, and it was a tough decision as to where to go! Alex was born and raised in Montreal and I had spent my whole adult life (15 years) there, so it only made sense to stay. However, I also had family in Nelson and Alex had always dreamed of living in a mountain town. So we decided it was worth a shot and the weather was definitely more agreeable! Having been on tour a lot we had had the pleasure of skipping Montreal winters! When we arrived, it was as if Nelson embraced us, everything just fell into place. We have been thrilled to live here every single day, the community here is incredible.
Why was tea your chosen market to get into?
When we arrived we had thought that we would open up a circus school—but someone had already done so and was just about to open! Alex being a tea guy, we looked around and saw that there was a gap in the tea market. It was hard to find really good tea! I had a friend back in Quebec that I had worked with over the years and he was very integrated in the tea world. He took us under his wing and gave us a lot of advice and direction. That and the help of Community Futures was key in our getting a leg up in creating our tea business.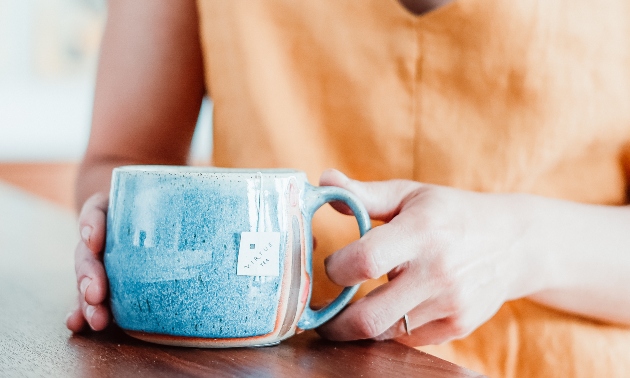 - Photo courtesy Virtue Tea
What are some of the most valuable lessons you've learned since starting this company?
We have learned that we are resilient. We have (experienced) two babies and a pandemic in the past six years and we are still here to tell the tale! We have also learned that if the quality of your product is excellent and your customer service is stellar, it will go well. We have a customer return rate of 80%, which speaks to those two key aspects: great product and great customer service.
What are your plans for the future?
We will continue to grow this company. It is myself that has taken the reins and I plan to grow it in the most sustainable and balanced way possible. I want to have a company that contributes to solutions when it comes to fair trade and ethical farming—eventually (having our packaging be) completely backyard compostable. It has been a challenge to find true compostable packaging for our product. There are many "greenwashing" products that are absolutely not what they appear to be and are not a part of the waste solution. We are getting closer though, hopefully by the spring we will have it all worked out! Stay tuned!