Breathing new life into a popular West Kootenay company
The owners of Silverking Soya Foods in Nelson are a perfect fit for the health-conscious community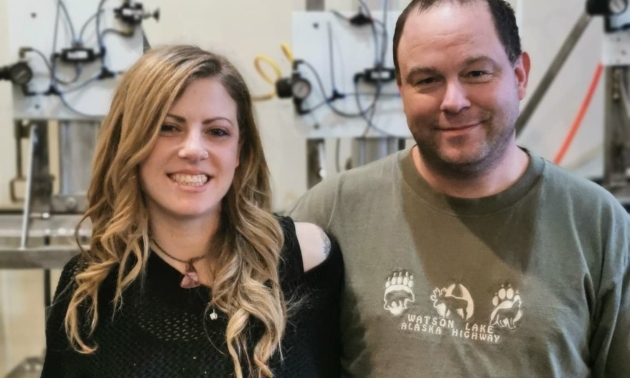 Kathryn Whitehead and Josh Currie were in a relationship for seven years before they decided to embark on a business venture together. A close friend of theirs had been working at the Silverking Soya Foods tofu factory in Nelson for about eight years, and told them the owner was hoping to sell. They didn't believe it was feasible at first, but after speaking with the previous owner, (Jeff Mock), they decided the health-focused company would be an ideal fit for their skill sets.
We had a chat with Kathryn (also known as Kat) about the couple's entrepreneurial journey, and she had some interesting insights to share:
Why is the Nelson area a fantastic place to live and do business?
We actually live in Ymir, but Nelson is close to home and a great place to have a food business, because the people here seem to be highly concerned about healthy living. We are a place focused on outdoor activities and local produce, and there is a lot of support for a business like ours here. We also can't deny how beautiful this town is aesthetically, and the view from our facility is mind-blowing. Nelson is also a central mecca for the West Kootenay and brings a lot of tourism, which gives it an outlet to many other places in the world.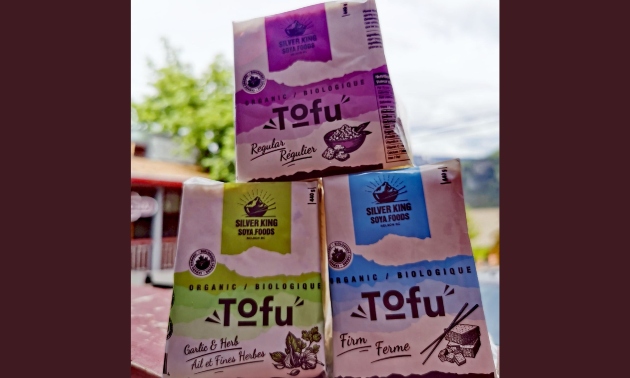 - Photo courtesy Silverking Soya Foods
What made you choose to get into soy product manufacturing specifically?
I (Kat) was brought up vegan, and although I am more vegetarian now, tofu has been a staple in my life since I was born. My parents met and fell in love in Japan, and raised me there until moving back to Canada when I was three years old. Japan is where my mother learned her vegan cooking skills, and I have always had an affinity for tofu and soy-based foods. Josh loves tofu as well, maybe not with the same history, but jumping on board to promote such a great soy product was easy for both of us. We always had a love for the Silverking brand of tofu.
Why was this venture an ideal fit for your individual skill sets?
When we purchased the business, there were a lot of mechanical issues to say the least. It needed some T.L.C., and that was exactly what we could offer. Josh had been in construction for over 20 years, and knew that he could bring his knowledge of engineering and building to the facility. Since purchasing the business he has replaced and fixed a lot of the machines, as well as engineered and built new machinery out of stainless steel to make the job more efficient.
I (Kat) had been looking for what I wanted to do with my life for the last 10-15 years already. I had had a few careers before this one, first was a Licensed Practical Nurse, which I did for five years before realizing it wasn't the career for me. I had many odd jobs, and spent four years teaching piano before landing on this business. I knew I would be able to figure out how to run a company efficiently, using my organizational skills and my confidence in my ability to learn fast.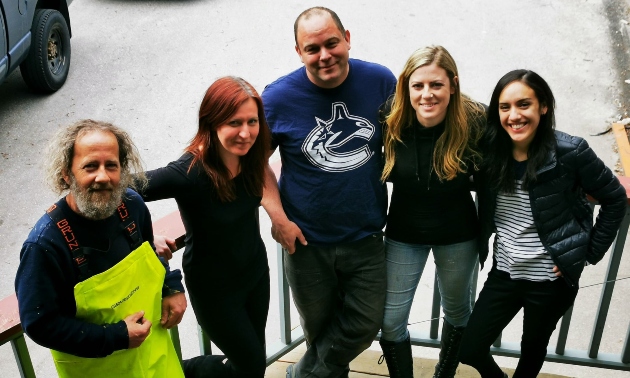 Meet the Silverking Soya Foods production team! - Photo courtesy Silverking Soya Foods
What company values and ethics are important to you?
Our top priorities are to make sure our staff is well taken care of, and that our product is consistent. We said from the beginning that we wanted to have a safe workplace where our staff is well-paid and happy, which is how we can give back to our community. We also highly value local and organic produce, and would like to eventually find a farm in B.C. that can grow our beans (although we have managed to at least source beans from within Canada, they come from Ontario at the moment). Organic is always a must, and we remain certified by the Fraser Valley Organic Producers Association.
What is the most helpful lesson you have learned since purchasing Silverking Soya Foods?
Kindness goes a long way when running a business. The Kootenay region is a very supportive place, and when Nelson loves a product they will be there for you. Also, when times get tough, remember not to forget that they always get better. Business is full of ups and downs, but what goes down will inevitably come back up.
Is there anything else you would like to tell our readers about your entrepreneurial experience?
Being an entrepreneur is probably one of the most challenging things we've taken on, but with incredible returns. It takes a lot of dedication and going with the flow, but we love the constant challenge—it's what keeps us going.