An insight into excellence
Pacific Insight remains connected to its Kootenay roots.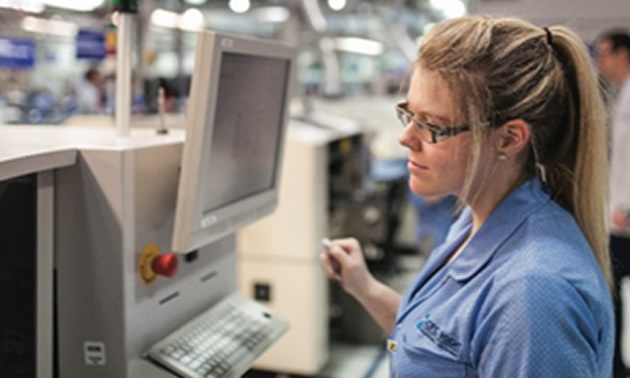 Pacific Insight Electronics Corp. is based in the small and charming town of Nelson, B.C., but the company today has a true NAFTA reach, with additional locations in Vancouver, Detroit, Michigan and Fresnillo, Mexico. (Canada, the U.S. and Mexico are all partners in the North American Free Trade Agreement, or NAFTA.)
Still, being grounded in the Kootenays has enabled the company to maintain a personal approach with its customers as well as making it an employer of choice. The company has one basic rule — treat each person as you expect to be treated (a.k.a. the golden rule).
Pacific Insight offers advanced lighting and electronics products. It serves the automotive and commercial vehicle markets with integrated solutions ranging from design, development and engineering to assembly and end-of-line testing. You will find Pacific Insight lighting and electronics products in several vehicle lines manufactured by Ford, one of its key customers.
In the automotive industry, the interior of the vehicle has experienced significant growth (e.g., electronics, smart lighting and comfort features). Pacific Insight has leveraged this growth through its strong innovation capabilities and its nimbleness in getting its products to market quickly.
One of the best ways to describe Pacific Insight is with a simple acronym—COPE—which stands for Concept, Opportunities, People and Enterprise, which the company says are the four things you need to prosper.
It's a strategy that has helped the company survive a global economic downtown during the past decade. In 2007/2008, sales dropped to a low of about $25 million. That's when Pacific Insight reinvented itself with the result that annual revenues for the three most recent years are: $59 million in 2014; $82 million in 2015; and most recently, for the first nine months of fiscal year 2016, $95 million.
Pacific Insight is looking forward to continued advancement in lighting across the transportation and other industries. Connectivity and software designed to enhance the driver and passenger experience represent another potential future focus, especially with driverless cars on the horizon.
The company says the community of Nelson will continue to be a critical foundation for Pacific Insight's success. With its charm, great restaurants and beautiful scenery, Nelson always dazzles Pacific Insight's customers, just as the company dazzles clients in turn with its focus on innovation and excellence.