All in the loop at Backroads Brewing Company
At this Nelson brewpub, diverting the organic waste used for creating their beer is a practice with benefits all around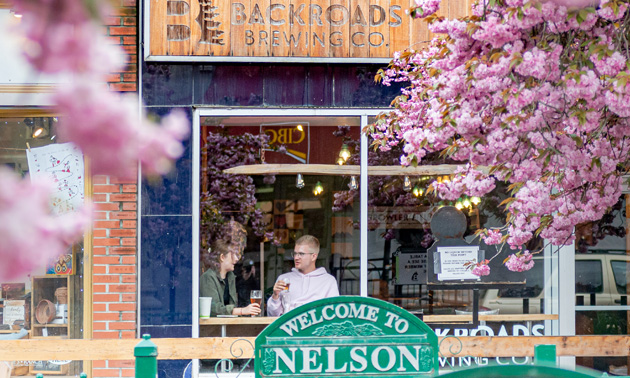 Backroads Brewing Company opened in Nelson in 2017. They were eager to serve their community of energetic and outdoorsy patrons.
"We wanted to be somewhere where the community could gather together and enjoy locally made beer in a really comfortable room," said Brent Malysh, who is one of the founders and the CEO of the brew pub.
With a brand that focuses on consumers who appreciate active lifestyles and time in nature, Backroads Brewing has always backed organizations and campaigns that support conservation and other issues that might resonate with those who enjoy playing in the mountains that are Nelson's backyard.
"Our identity and our branding really focuses around outdoor sports—skiing, snowboarding, biking, camping, hiking, canoeing, you name it," said Malysh. "If somebody is an outdoor enthusiast, we wanted a room where those people could get together and share their experiences with one another and feel like you're in a lodge in the woods."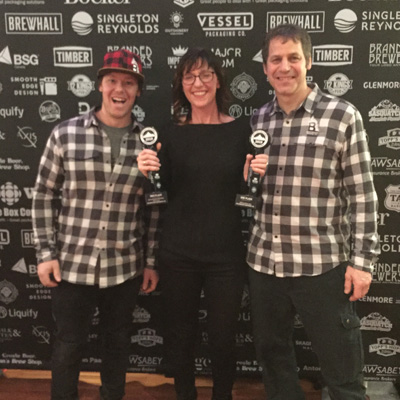 The founding members of Backroads Brewing Company include Malysh, Tracey Brown, who brought a financial background to the operations, and Mike Kelly.
Kelly was already a seasoned brewmaster, and contributed a wealth of experience.
"We're super lucky with Mike having 30 years of experience," said Malysh. "It would be very, very rare to see a brewery of our size have somebody with that level of experience."
Operating sustainably
As soon as they opened, the ownership at Backroads Brewing decided to reduce their ecological footprint wherever they could. Practicing sustainability as much as possible in a resource-intensive industry was a great fit with company values.
Kelly already had contacts in agriculture who were eager to use spent organic brewing waste as animal feed. This process is common in brewing. The agreement between industries benefits both parties, with farmers obtaining free food and compost, while brewers dispose of a waste product sustainably.
From their very first brew, Backroads has sent all their organic waste into the agriculture stream. Now they have two farmers who regularly pick-up, ensuring that the waste never spoils or causes any problems on site at the brewery.
The spent grains are an in-demand product, especially as feed and production prices have increased across the board in recent years.
The exchange takes care of Backroads Brewery's main waste steam. Malysh estimates that 75 per cent of their overall waste enters straight back into the circular economy.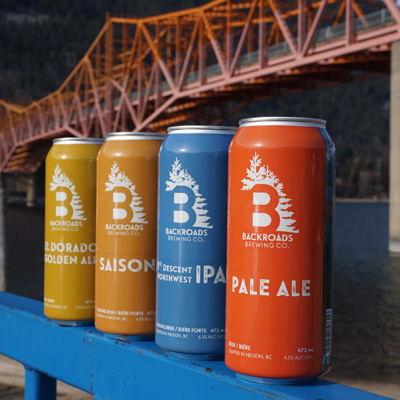 Keeping it all in the loop
There is a new interest in the circular economy—a term that refers to the process where resources are diverted back into the stream of production. Companies or individuals can participate by repairing, repurposing or finding other creative ways to keep products from simply being discarded.
The Government of Canada has also become engaged with diverting products from landfills as they look for initiatives that can help meet commitments on plastic waste and emission reductions. You can read more about these efforts at the official government webpage on circular economy.
Meanwhile, many Kootenay businesses have been taking initiatives to contribute in a positive way to their communities and the environment at large. We often report these stories at Kootenay Business—you can find many examples by browsing our environment section or the Sustainability Scene blog.
Doing what they can
Backroads Brewing Company is always looking for other ways they can do more, while acknowledging they are part of a water-intensive industry.
"Mike's got some industry practices for water recovery. We do our very best that we can in order to make sure that we're using processing water," said Malysh. "When we're moving beer from our boil kettle and into our fermenters, it goes through a heat exchanger. We use water to extract the heat and then we recycle that hot water back into our cleaning water. So there are things like that that can help reduce our water usage."
The company is also on the lookout for ways to reduce the use of disposable plastic packaging. They are always happy to fill growlers for their customers, which is a program they are committed to continuing.
It can be difficult to find solutions that can scale for a smaller brewery. Malysh is currently looking at alternatives to the plastic carriers that hold a four-pack together.
As volume minimums become obtainable to the micro-brewery these will be options they will happily embrace. Malysh expects that their savvy consumers are happy to support an engaged and conscientious company.
After all, a circular economy works best when it benefits everyone who is a part of it.