Time for fall maintenance projects in and around your home
Many of these jobs can be completed in a few hours or in a weekend, and often don't require the skills of a professional.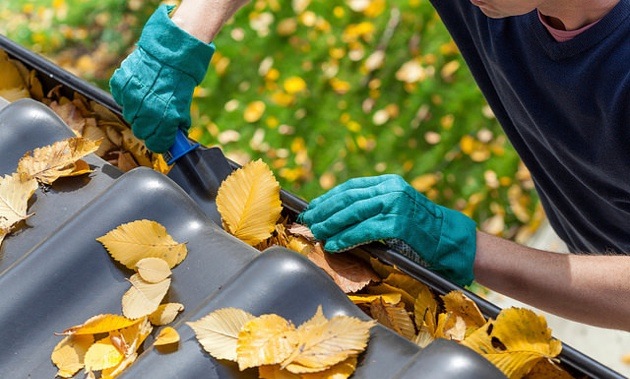 We have been blessed with a fantastic fall this year. But don't let that lull you into thinking that winter isn't just around the corner. Now is the time to get your house winterized and ready to face those colder days and months coming up.
There are a number of regular annual maintenance tasks that every homeowner should do to keep his or her home running smoothly. Simple and cheap, these steps will help increase the energy efficiency in your home and will also prolong the life of the exterior.
Inside
Keep levels of insulation in the attic above your ceiling joists.
Check appliances with water lines for leaks or worn hoses.
Inspect all electrical outlets for broken receptacles, fire hazards or loose-fitting plugs.
Test smoke and carbon monoxide detectors and change batteries. It is recommended to do on the date of the time change so you will be sure to do this every six months.
Flush hot water heater and remove sediment. This prolongs the life of the heater and helps with efficiency as well.
Winterize air conditioning systems. Remove and store window units. If you have central air, cover the outside unit with a tarp or plastic sheeting and secure with bungee cords.
Get heating system ready for winter. Check for any leaks in windows or doors; these can cost an arm and a leg. Make sure heating vents are open and not blocked by furniture.
Outside
Every year you should secure or replace any loose shingles on your roof.
Inspect the chimney and verify the chimney cap is securely fastened. Clean the chimney.
Clean gutters.
Check dryer vents. Dryer exhaust vents build up lint, even if you clean the filter regularly.
Schedule an inspection with a pest control company once a year unless you have a service contract.
Keep all tree branches and shrubs trimmed away from the home.
Pressure wash exterior, deck, patio, sidewalks and driveway.
Turn off and flush outdoor water faucets. Also flush hoses and store them. Winterize sprinkler system, if you have one.
Test sump pump. You don't want to wait until you need your sump pump to find out it's not working.
Check driveway/pavement for cracks. Make sure to have re-sealed before winter; water can freeze and expand in the cracks, causing more damage.
Buy winter gear. Have sidewalk salt, good shovels, etc. ready for winter. You never know when that first snow will fall.