The final stage of The Terraces of Montane Fernie is underway
Outdoor enthusiasts can now live an active mountain lifestyle within walking distance to downtown Fernie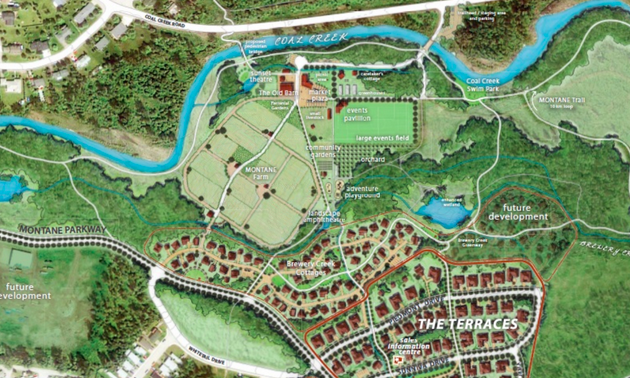 Following the success of phases 1 and 2, Montane Fernie has annouced the launch of Stage 3 of The Terraces, a neighbourhood within Montane's mountain community. Montane Fernie is a master-planned residential and recreational community located within the city limits of Fernie, B.C., and a few minutes walk from the historic downtown.
Stage 3 will offer buyers 17 home sites with prices ranging from $169,000 to $245,000.
"The release of Stage 3 is a big milestone for us, as it means we're on our way to completing the final stage of The Terraces, our first neighbourhood," said Simon Howse, general manager of Parastone and investor in Montane Fernie. "The high demand we've seen for stages 1 and 2 is an indication of the gap we're filling in the market. Outdoor enthusiasts can now live an active mountain lifestyle in a community located within a five-minute walk from downtown Fernie."
Appealing to an active community, Montane residents will have direct access to pedestrian walking trails, and an extensive bike path network is located within 100 metres of every home. The bike path network has been constructed in partnership with the Fernie Trail Alliance and has trails that access the wilderness areas of Castle Mountain and the Morrisey Range.
Downtown Fernie is only minutes away via the walking trails.
Montane has reserved a large portion of green space that will be accessible to residents and the public alike.
For more information on Montane, visit montanefernie.ca