Space planning for your business
Tips to create an inviting and relaxing office space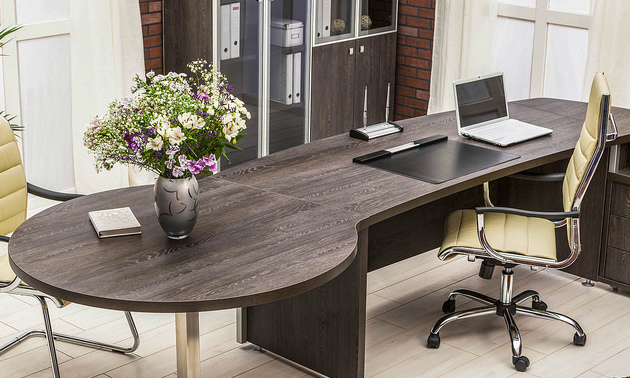 In a previous article, I discussed some tips on space planning for your home. Space planning is no less critical for your business. Karen Ostrom-Johnston, owner of Beyond the Door interior design studio in Cranbrook, presents some tips for the business owner.
There is nothing more important than the first impression to your customer.
Ostrom-Johnston paints a scenario where you walk into an office that is piled full of paper and gives the perception of general chaos. You think to yourself, "This person is going to be my financial planner and he can't even get his own desk in order." You might think twice about working with this person.
Keep everything organized and clean, especially in the areas that your clients can see.
"Everyone loves an open concept," said Ostrom-Johnston. "But sometimes for an office it does not send out the best impression."
Create a relaxing atmosphere if you have an area that customers have to wait in. A waiting room may work best if the chairs have their backs to the offices.
Imagine being in a dentist's office where you can hear the drill and see the dentist working on a patient. If there is the sound of a dentist drill off in the distance—or some other distracting noise—try playing soothing music for those waiting. Another calming addition that could be considered for a waiting room is a low-maintenance fish tank.
A few plants will add to a business's atmosphere and make people feel welcomed.
Think about the colours and what impressions they will make. Low-wavelength colours, like restful green and calming blue, are two of the most common colours in Mother Nature's palette.