Ski home to Trappers Ridge
Homeowners on Trappers Ridge are excited to be a part of a new community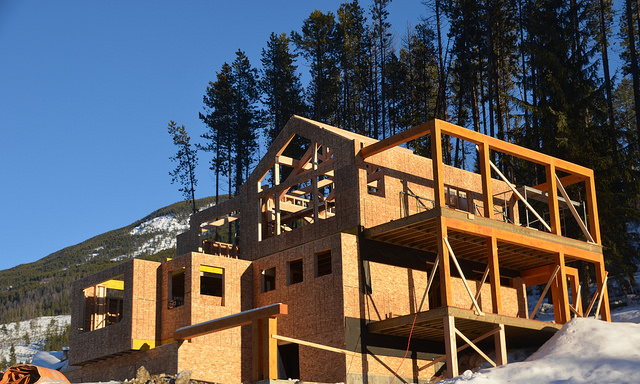 The newest development at Panorama Mountain Resort, Trappers Ridge, has completed phase 1, selling 17 of 21 lots. Trappers Ridge, like all other homes in the Panorama Village, is a ski-in/ski-out location.
The homes back on to the mountain near the new Discovery Quad chairlift and have breathtaking vistas in front.
Living with Panorama on your doorstep has its advantages
"I think Panorama is just a fantastic place. It has some of the best weather year-round I've ever seen in a resort," said Paul McIntyre, owner of Panorama Real Estate Ltd. "It's not cold in the winter, and it's hot and sunny in the summer time."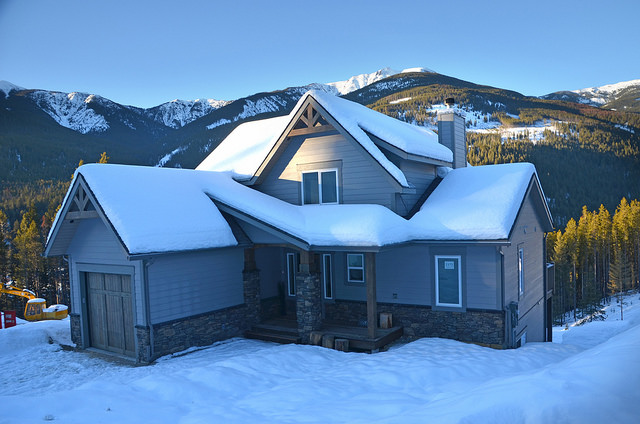 In the heart of the Purcell Mountains, Panorama Mountain Village is the most complete ski-in/ski-out resort in the Rockies region, with skiing, snowboarding, cross-country and heli-skiing available. Ten lifts service the massive 1,200 vertical metres and close to 1,200 hectares of skiable terrain.
"People who are buying are enthusiastic skiers," said McIntyre. "Skiing home at the end of the day is very appealing."
Panorama has been dubbed "purely Canadian," as it has the core element to make your skiing experience an exceptional one. Panorama has the largest snowmaking operation in Western Canada, which ensures a constant snow base.
"This resort has one of the largest snowmaking plants in Western Canada," said Steve Paccagnan, CEO of Panorama Mountain Resort. "So we looked at that and said 'How do we make it better?' Our snow quality is going to get us to be calculated as one of the best."
The ski runs are definitely uncrowded. You can go on runs and find only two or three other skiers, or none.
"An advantage we have in Western Canada is the amount of ski terrain in skiers per acre," said Paccagnan. "We aren't saturated."
There is an incredible capacity of terrain in Panorama, and that terrain is quickly accessible by three high-speed lifts. These lifts connect quite nicely to get to the peak of the mountain in optimum time. If you want to extend that adventure even further, you can hike a little bit into the Taynton Bowl, which gives you access to a huge bowl of unskied snow.
Panorama Village
If there is ever a time you don't feel like cooking or eating at home, there are plenty of options at Panorama. There are a number of restaurants within the mountain village. You can choose anything from pub food and pizza to dinner experiences at their best.
If you are looking for a true mountain experience, the Elkhorn Cabin is a gem. It is worth going to the cabin just to get a history lesson and soak in the local culture. The cabin, originally from a local ranch, was brought up the mountain in 2007. The Elkhorn, which can only be accessed skiing or snowboarding, is located off the Champagne Chair on Rollercoaster. The evening menu is a raclette—a Swiss dish of melted cheese. Elkhorn's rustic atmosphere, complete with a toasty wood fire and antiques hanging on the wall, add to the experience. At the end of the evening, all guests are given headlamps to put on their helmets for the guided ski trip home.
Choppers Landing, Greys and Monticola restaurants all offer excellent dining as well. Even though the food is top quality and the restaurants themselves are in stunning locations, you don't have to feel shy about bringing your family. Children are welcomed at all the village restaurants.
Year-round enjoyment
Panorama is a year-round resort. In the summer, there is the world-class Greywolf Golf Course on your doorstep, as well as kilometres of biking and hiking trails.
"We have incredible skiing, incredible golfing" said McIntyre, "and we have a lake in the summertime that is closer than most peoples' drive to work in Calgary."
McIntrye said a sense of community is felt not just among the few who live on the mountain full time, but also by those who have their primary residences elsewhere.
"They are here 30 or 40 weekends a year," said McIntyre. "It's their second home. They are part of the fabric of the community."