Residents of Forest Crowne love the lifestyle
Forest Crowne residents treasure their community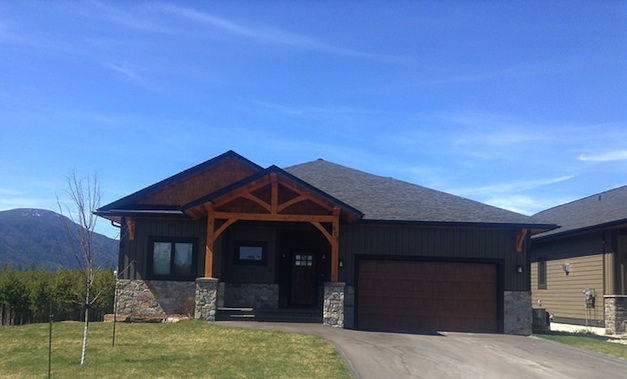 A premiere mountain community boasting fresh air, natural surroundings and breathtaking scenery, all within minutes of three championship golf courses, a ski resort and endless mountain trails: It sounds like a dream, but to the residents of Forest Crowne, a United Communities development in Kimberley, B.C., this is their daily reality.
I spoke to a couple of the residents to hear more about life at Forest Crowne.
"The reason we settled on Forest Crowne," said Neil Robertson, "is because we considered it to be one of the nicest subdivisions in the (East Kootenay) valley."
Janice Ross said that her husband originally bought a cabin at Forest Crowne. When the family decided to make Kimberley their permanent home, they built a larger home in the Forest Crowne development. Now the Rosses can't get enough of the stunning scenery out their back door.
"We can see Sunflower Hill from our dining room," said Ross. "We look at each other in the morning and say 'where do we want to go today?'"
The Rosses both love kayaking and are astonished by the endless lakes nearby where they can practice their favourite sport.
Both Ross and Robertson mentioned that they were attracted by the construction and landscaping guidelines drawn up by the City of Kimberley with the subdivision developer.
"The majority of the people up there really treasure that little community," said Robertson. "It's pretty unique. They treasure the way it appears and the care that most people take of their properties."
Ross told me that Forest Crowne Is very picturesque. She said that just driving up the hill, seeing the trees and the cottages— especially when there is fresh snow on them—is just like being in a postcard.
"It's a plum for Kimberley," said Robertson.
When I asked Ross if she could tell me one thing that she liked about living in Forest Crowne, she laughed, "just one?"
"It is super quiet out here, it is like a different little world," she said. "You drive up the hill and sigh—ahhh, home."
Robertson said that he and his wife have built two homes in the past but plan to stay put now, as they love being in Forest Crowne.