Peaks Lodge in Revelstoke for sale
A unique mountain lodge in Revelstoke is for sale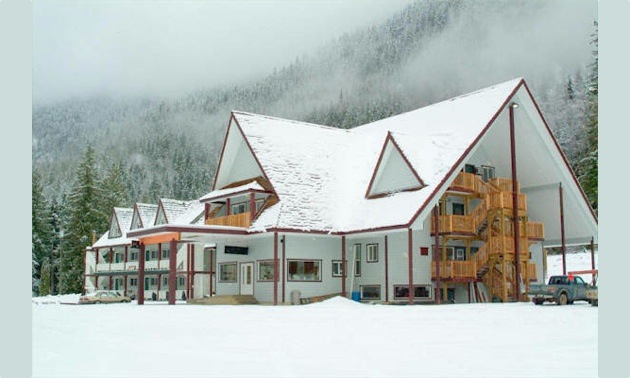 Located only minutes from Revelstoke at the base of Boulder Mountain and Frisby Ridge, right on Highway 1, Peaks Lodge is a long-term landmark in British Columbia that was recently listed for sale.
The lodge has 41 units, some with hot tubs. It also has a pub/restaurant with 45 seats and an additional 32 patio seats. The property includes four buildings: the main lodge, the original motel and two cabins.
Revelstoke is a year round destination area. The summers are warm and dry, offering an abundance of outdoor activities including hiking, fishing, quadding, geocaching, hunting and water sports. Winter's bountiful snowfall attracts skiers and snowmobilers. Peaks Lodge has a secured easement access to the Boulder Mountain ski area, meaning guests can ski or walk directly to the mountain.
For listing price and information see Invest Kootenay.com