Nelson Landing: ready to build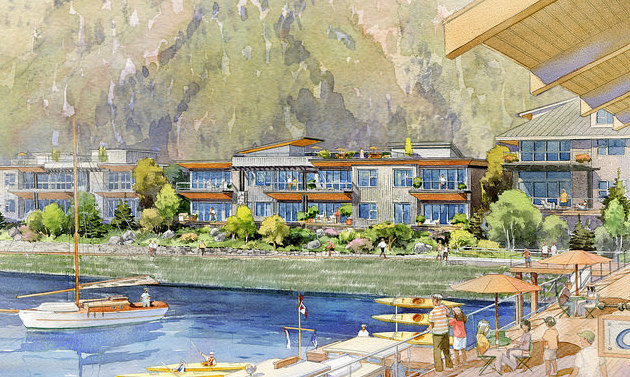 After years of researching, planning and zoning, Nelson Landing is on the verge of breaking ground.
Nelson Landing is a 13-acre development with over 1700 feet of waterfront on scenic Kootenay Lake, minutes from downtown Nelson, B.C.
On June 11, Storm Mountain Development Corporation will be going in front of Nelson city council for the third and final read on its zoning application. With the re-zoning in place, the development can move forward to the next step.
Epic Real Estate Solutions is preparing the final costing.
"Once we can set firm pricing," said Mark West, president of Epic Real Estate Solutions, "we can go to market."
The first homes to go on sale at the lakefront community will be eight townhomes. These homes will go on sale as soon as possible and construction is slated to begin in July. The new homeowners will be able to move in by late 2015 or early 2016.
Ultimately there will be five stages in the Nelson Landing project, and each step will go through careful consideration and planning.
"Release will be purely based on market demand." said West. "We do a lot of market research."
There will be a variety of housing choices, from townhouses to stacked condos and single family homes. West said that there will be a higher density of homes around the marina.
"A lot of attention being focused on landscaped architecture," said West.
Green spaces are planned between the communities, with walking paths that link to the downtown trail system and private lake access. A big part of the planning is to encourage people to get out of their cars and enjoy the neighbourhood they are in.
Red Sands Beach, which is around three acres, will be dedicated as a public park. Overall, 50 per cent of the property will be put aside as green space.