How a mortgage broker can work for you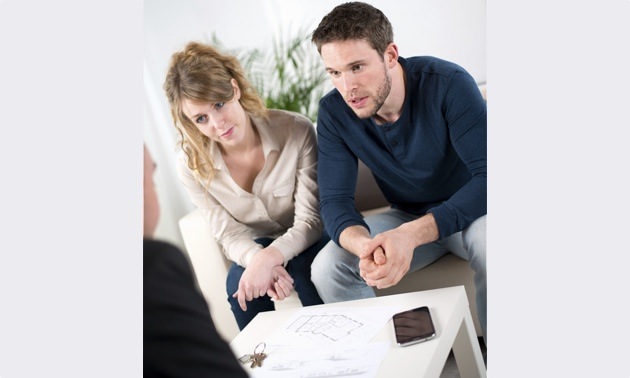 A mortgage broker specializes in matching a mortgage with the best lender available. They work with a wide range of lenders that offer different options, depending on specific needs or financial historyof their client. Because of the volume of buyers a mortgage broker has, they can often offer a better interest rate than if a person were to try to shop for a mortgage on their own.
"As a specialized person, that is all that I do," said Rima Amaechi, a mortgage broker with Mortgage Alliance in Cranbrook. "I really dig into more of what your goals are, more of what you want to do, where you are in your family life and if there's going to be kids going to university. I am never going to give the same advice to everyone."
Amaechi said that each of these conditions makes a difference in the type of mortgage you will want to choose.
First-time home buyers often prefer working with a mortgage broker, because a broker will take the time to answer questions and walk them through the entire process from start to finish.
"There are so many questions." said Amaechi. "Rules can get convoluted, so it is great to be able to sit down (with a mortgage broker) who can explain the whole process."
The broker can walk the home buyer through all of their questions, like what the minimum down payment requirement would be and what kind of financing options are out there. They will make sure you get a product that can work for you.
Equally likely to want to talk to a mortgage broker would be a savvy investor. They need to know all the options available and how they can use their mortgage as a tool to diversity their investments.
"Often people have no idea of the options," Amaechi said. "For example, you can split your mortgage so a portion goes into a variable rate option and a portion goes into a fixed rate option. That allows you to play both sides of the market, with different portions of your money becoming vulnerable to current market conditions at different times."
Shop again at renewal time
You don't just want to use a broker when you buy your home. Every time the mortgage comes up for renewal it is time to shop again and see if you still have the best mortgage possible for you. Often when someone gets a renewal notice in the mail for their mortgage, they sign on the dotted line without checking to see if they could get a better option.
Generally speaking you are going to find a better interest rate than what your renewal is offering if you do some shopping.
"Sometimes it's a matter of a certain lender offering a product that we needed at the time (of the purchase of the original mortgage) and down the road more things will open up," said Amaechi. "It could be that you have had past credit issues, but now you have X number of years of solid credit history, so your credit is re-established and we can go somewhere else."