Choosing paint colours for your home
Choosing a colour scheme for your home will help you get a feeling of continuity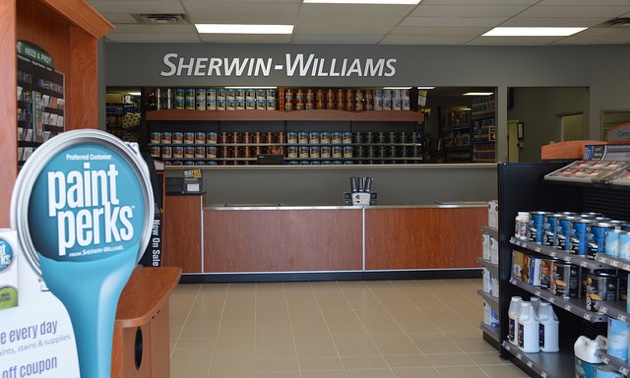 You walk confidently into the paint store, knowing you want grey paint. But as you stand in front of the colour wheel, all your confidence fades away as you stare at the numerous choices. Spalding Grey, Front Porch, Pavestone or March Wind? Getting nervous, you scratch the idea of grey and go to grab a nice white. Simple, right? Then you see: White Flour, Alabaster, Pacer White, Lavender Wisp and Quartz White among the thousands of others. And if you go into greens or blues, the list never stops. Just how do you choose a paint colour?
To break it down and make it a bit simpler, I asked Brian Tompkins, store manager at Sherwin-Williams in Cranbrook, to give me a few tips that can help people get started.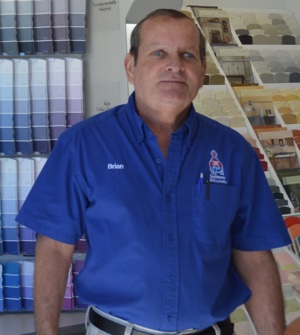 Look at the constants in your house: the flooring, tiles, countertop and backsplash. Unless you are building from scratch or renovating everything at the same time, you will be stuck with some of these fixed elements and they need to become part of your colour palette. "Flooring may be there 10 to 12 times longer than the paint," said Tompkins. "Make sure (the paint) goes with the flooring."
Although most of your fixed elements are probably a neutral colour, even neutrals have undertones. You need to know what undertone colours you are working with. To understand undertones, see How to bring out the best in your home from an earlier blog.
Create continuity by selecting a colour theme for your entire house. Choose a colour that you love, so that you won't quickly tire of it. "Start with the main colour," said Tompkins. You can easily go up or down the colour scale to create an accent colour. Using one main colour does not limit you—you can choose neutral colours in the same tone or go to contrasting colours that complement the original.
Start with the largest or most prominent room (usually the kitchen or living room). If you use a neutral colour as a main colour—again, making sure it has the correct undertone—you can add a complementary accent colour of either the same hue but darker or lighter, or a contrasting colour from the opposite side of the colour wheel.
Look to existing furnishing for colour inspiration. Pick up colours from fabrics, artwork or a favourite accessory and use them in different rooms throughout your home.
Use one of your colours in a different way in each room. In one room it can be an accent colour that shows up in the fabric on the cushions, while in another room it can be the feature wall. In yet another you can use it to paint a bedside table.
If you love colour and have a certain hue in mind for a specific room, you can start there. Looking out from the bold-hued room, choose a softer, more subdued colour for the next rooms or for open area. Select one or two colours that all your rooms will share to keep the continuity throughout the house.
Tompkin's advice will help take the some of the mystery and angst out of choosing the colour for your next DYI home project. Bring on the paint!