Enchanted Forest for sale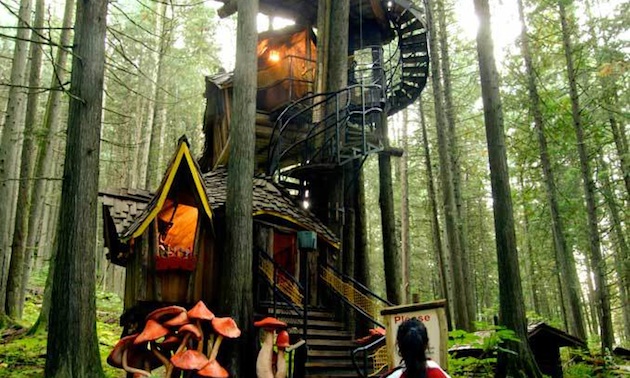 The Enchanted Forest near Revelstoke, B.C., is for sale. The magical roadside attraction between Revelstoke and Sicamous has been a staple in the B.C. experience for children since it opened its doors in 1960.
The park's current owners, Rocky and Juliet Ehlers, have run the attraction for over 25 years and say it is now time to retire and pass on the reins.
The Ehlers say that this is a great investment as the forest "makes a lot of money" with an average of 85,000 visitors per year. The price tag for the 15 hectares (38 acres) is $2.7 million.
This is a business for a creative person who is a kid at heart. The site also contains the largest treehouse in B.C. and the SkyTrek Adventure Park.
The Ehlers want to retire but won't think of selling their forest to just anyone. They want someone who is dedicated to keeping it up and making improvements.
If you are interesting in investing in the Enchanted Forest, go to enchantedforestforsale.com.