Kaslo makes music
In Kaslo, the August long weekend is all about the Kaslo Jazz Etc. Summer Music Festival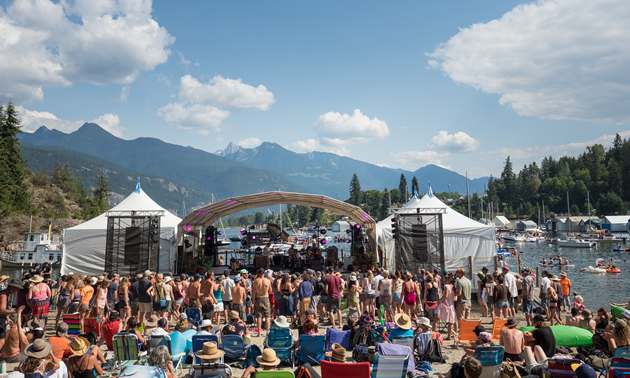 The emphasis at Kaslo Jazz Etc. Summer Music Festival is on the "Etc.," which includes music of many kinds, entertainers with many skills, and an audience made up of all ages. The stage floats on Kaslo Bay, with a blue and green backdrop of lake, mountains and sky. The audience occupies blankets on the beach as well as canoes, kayaks and other floatables around the stage. They soak up the sun and the music, they dance, and they never forget this particular August long weekend.
Paul Hinrichs has been the executive director of the annual festival for three years, and has, according to Kaslo's mayor, Suzan Hewat, "breathed new life into the program."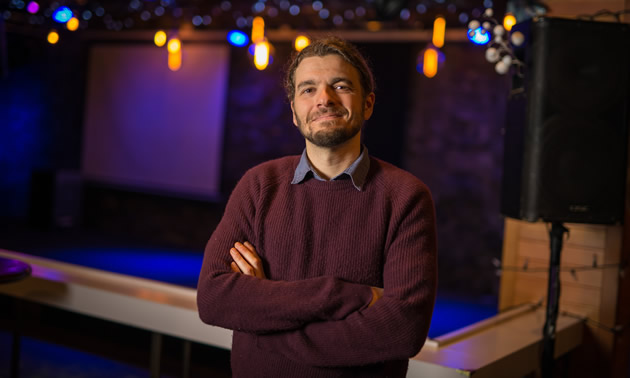 "For me this is a dream job," said Hinrichs. "To be giving people the kind of experience they get at the Kaslo festival—to see people having transcendent moments because of the music—it means a lot to me."
Clearly, the quality of the event is important to Hinrichs. He has focused on enriching the guest experience rather than growing the event, and that focus has (coincidentally? We think not.) produced sellout crowds for the last two years. Ticket sales for the 28th Jazz Etc. festival, scheduled for August 2 to 4, are almost maxed out already.
"We found, when I first took on the position in 2016, that the park felt most comfortable and safe when we had about 2,600 people attending," Hinrichs said. "So that's the cap we decided on, and that's how many tickets we sold for each day the following years. It's a capacity crowd, but it's comfortable and manageable.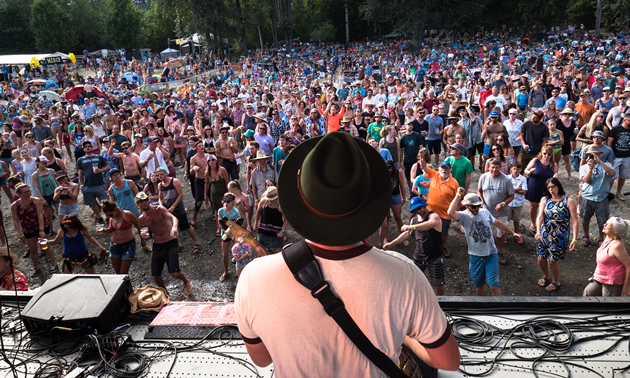 "By May this year, our sales were about six weeks ahead of where they were last year. The word has spread about how great the festival is, and people are getting excited and getting on board."
When Hinrichs became the festival's head honcho, some of the festival infrastructure had been in use for two decades, and it was getting worn and tired. Hinrichs has brought in new equipment and new ideas.
"We want to refine our product and the experience for our guests," he said. "I love the feedback we get—even the negative feedback—because it tells us what's working and what we can do better. This year we're bringing in some very nice washroom units from the Coast—big, professional washroom trailers with sinks and air conditioning."
Hinrichs works full-time with two other paid festival staff, and says he can't give enough credit to the volunteers, the crew and the sponsors.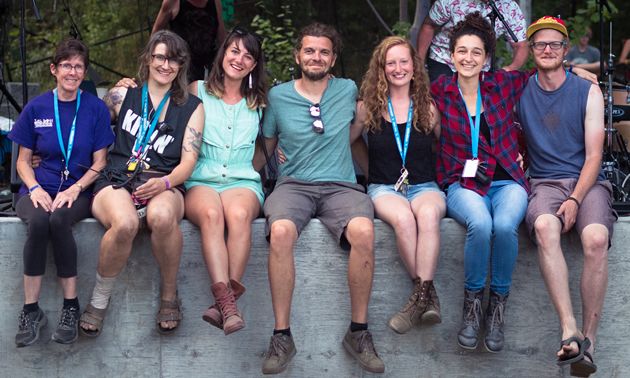 "There are people who have been showing up to work at the festival since long before I came on the scene," he said. "They are a huge, positive part of our ability to produce this event, and we owe them a lot. And we have great sponsors—no-one says 'No' when we ask.
"Creating an event like this is like creating a piece of art—the more you put into it, the more you get out of it. My dream is that when we put the tickets up for sale in the fall, they sell out immediately."