Kaslo: Historic and future-focused
Kaslo cherishes its history while focusing on its future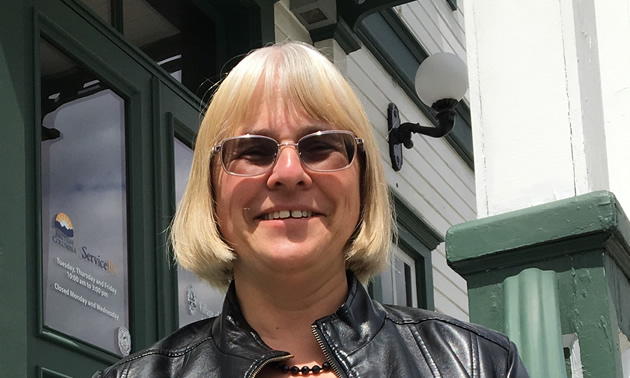 On May 10, Heritage BC presented its Outstanding Achievement in Heritage Restoration Award for 2019 to the Village of Kaslo for its restoration of Kaslo's historic city hall building. The restoration work was done from 2010 to 2018.
According to the Village website, "The Kaslo City Hall building, constructed in 1898, was recognized as a National Historic Site in 1984. This is the oldest remaining town hall on the B.C. mainland and is a major heritage landmark in our community."
Grants for planning
The pretty village of Kaslo has successfully applied for grants from B.C.'s Rural Dividend Fund to embark on a number of needed projects. A grant of almost $95,000 will be applied to preliminary work on two projects: survey work at the aerodrome and planning for expanded tenure options in Kaslo Bay.
The aerodrome is a seasonal airstrip that doesn't operate in the winter but is quite busy throughout the summer. The funding will help with development of an organized plan for allocating space to future occupants of the area.
Some time ago, the marina situated across Kaslo Bay from the Village waterfront fell into disrepair and was dismantled, resulting in an increase in transient boat traffic. The Village of Kaslo has a share in the rights and responsibilities for the waterfront and the bay itself, and Mayor Suzan Hewat looks forward to the development of a plan that reflects the community's wishes with regard to watercraft on Kaslo Bay.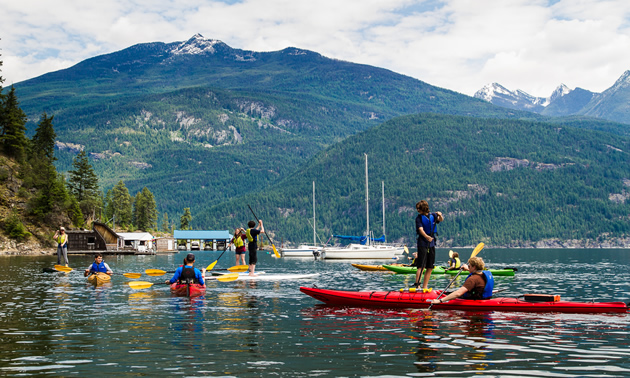 Hewat said that the plan will need to accommodate the continuing needs of the annual Kaslo Jazz Etc. Summer Music Festival, an important driver of the Village economy.
And grants for growth
Kaslo and Central Kootenay Regional District Area D collaborate on the issue of economic development, and the two have received a two-part Rural Dividend Fund grant to support business and community economic development and farm innovation. The latter has three components to it—a farm internship program, an infrastructure support program and an organics diversion (composting) program.
"We used to have very productive orchards here, with fruit shipped all over the world," Hewat said. "There are very good growing areas just north of Kaslo, and we need to support food security in our region."
Benefits in place
Kaslo's sewer system is currently being expanded to serve 27 additional properties immediately, and more in the future. Hewat said that a local contractor will be doing the work, and this additional service will likely increase the value of the properties, should the owners eventually wish to sell.
Unlike some small communities in the region, Kaslo already has good Internet service established.
"Kaslo has very, very good Internet service," Hewat said. "The Kaslo InfoNet Society is a not-for-profit Internet service provider that worked with the Columbia Basin Broadband Society to bring high-speed Internet into Kaslo, and it's been great for the community."