From digital evolution to sustainable methods, this Kootenay catalyst is here to help businesses
Pilar Portela of Kaslo is inspiring change for the better, with a focus on sustainability and regenerative economic development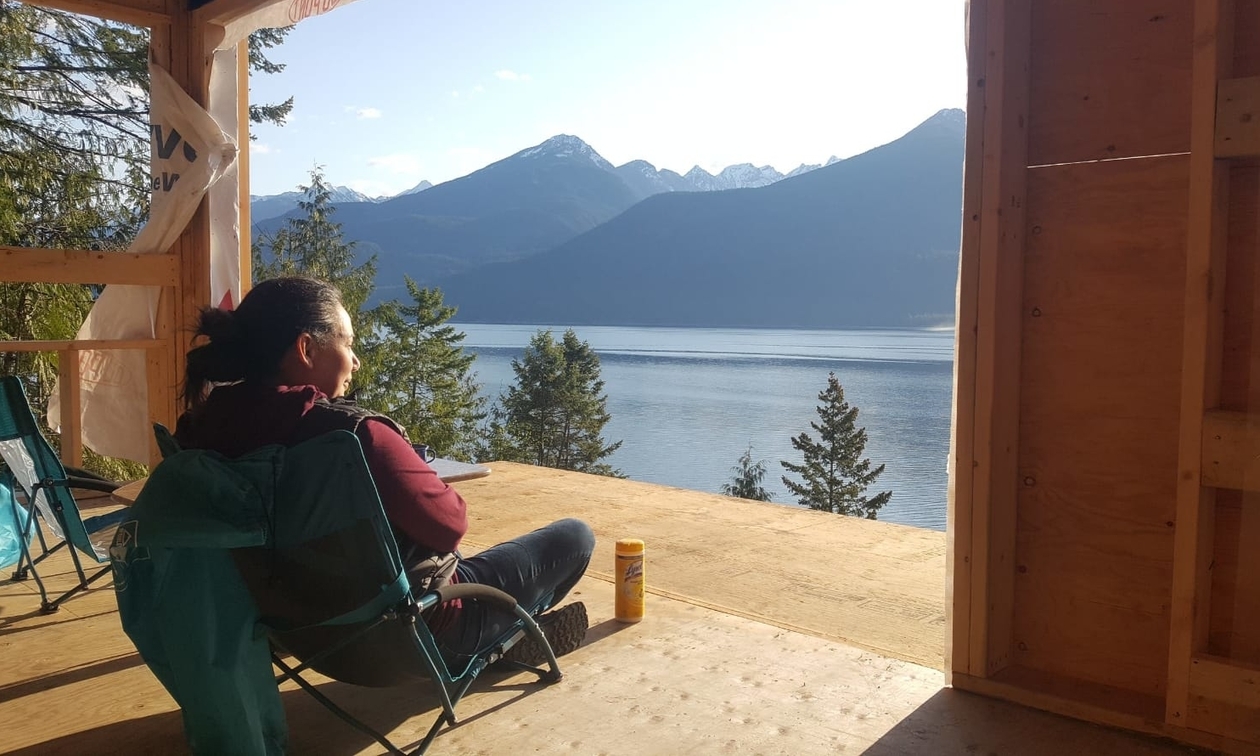 Originally from Costa Rica, Pilar Portela has been making a difference in the Kootenays and beyond. While she is currently the CEO and president of AP Tech Solutions in Kaslo, Portela describes her overall job title as "regenerative economic and development catalyst and impact investor."
She has been involved in a number of projects over the past two decades, at times working with complex, multi-stakeholder industries to facilitate change and growth. She brings together like-minded professionals and explores technology-based solutions to global issues, such as climate change, renewable energy sourcing, smart rural-urban development and food security. Portela also helps non-profit organizations embrace new technologies, moving them into the future. Her success rate is so impressive that she was honoured with BC Business Magazine's 2020 Woman of the Year: Entrepreneurial Leader award.
We were excited to know more about this multi-talented individual, and she was happy to answer our questions:
How long have you been in your current position?
Officially around a year, although I have been doing this for years, either as part of my other endeavours or in specific roles.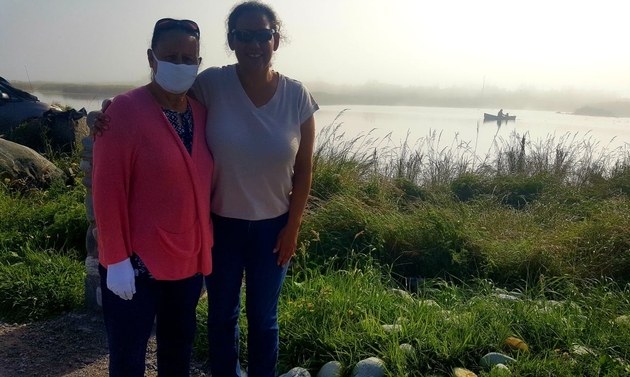 Portela and her mom enjoying the Nova Scotia scenery. - Photo courtesy Pilar Portela
Do you still work from your home in Kaslo?
I still work from home, wherever that may be. Sometimes Kaslo, B.C.—others in Shelburne, Nova Scotia, or in Guanacaste, Costa Rica. I have been doing this for decades, so I am quite comfortable working remotely. The major challenges are always stable internet and time zones.
Aside from your official job(s), what community initiatives are you engaged in?
Mostly in community regenerative farming, local resilient technological initiatives and sustainable economic models for rural and remote regions around the world.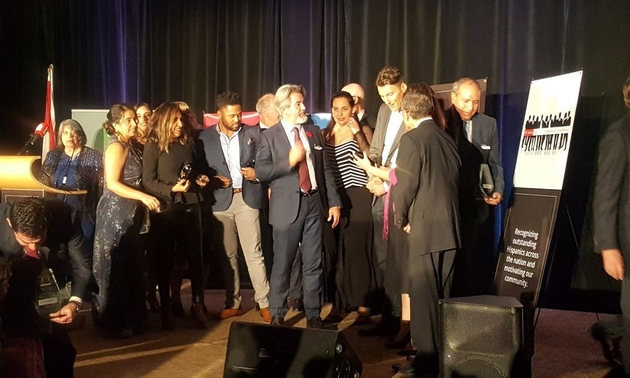 Portela has been honoured with awards for her valuable work. - Photo courtesy Pilar Portela
How does it feel to know you are inspiring other women to get more involved in technological fields?
It is quite rewarding to see that I have been able to stand on the shoulders of the women before me, to allow the women coming after to stand on mine. It is very humbling to be part of such energy.
How do you motivate yourself to persevere when you get discouraged?
I always remember that I have persevered and succeeded in far worse scenarios, that there are millions out there that have tougher situations and that what I do can help dozens or maybe hundreds of people.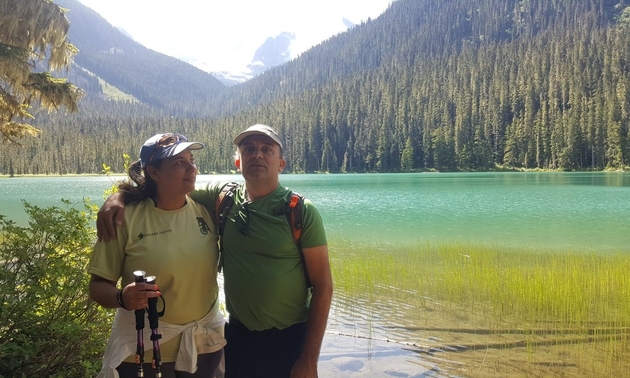 Portela and her husband love hiking the Kootenay trails. - Photo courtesy Pilar Portela
What are the most important decisions you make?
Choosing the type of projects I get involved in. There must be a cohesion between them so they can create resiliency for each other and allow me to stay focused. Sometimes you can't quite see where the thread is, but I am usually well aware of how I will weave it.
How do you encourage creativity and problem-solving within your organization?
I am constantly looking for ways to disrupt my own business models and innovate on economic trends. It is encouraging to bring forward any and all ideas that bring out our ability to co-create and re-define who we are. Our work is an organized constant flux focused on revenues that go hand-in-hand with social impacts.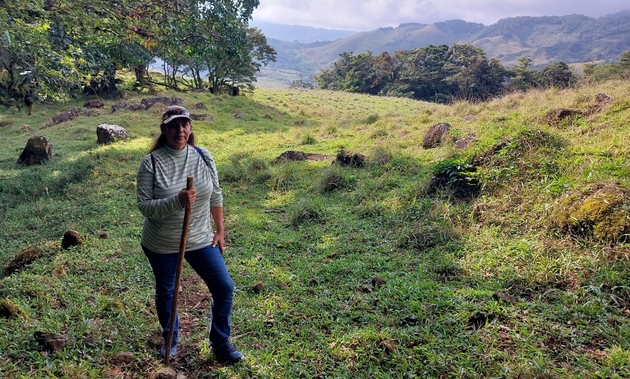 No matter where Portela is based, she brings innovation and creativity to her community. - Photo courtesy Pilar Portela
Do you have any advice for a young person looking to become an entrepreneur?
To be an entrepreneur you have to be comfortable with risk. It may not be high risk if you create a small company that has a niche market and your desire is to keep it small—but to be a serial entrepreneur, as I am, you have to be very comfortable with very high risk, be an extreme learner and love the idea of change. And be ready to fail, pick yourself up and move on. Failure is definitely part of this lifestyle.
What do you think your industry will look like five years from now?
What industry? I mean, technology as such is no longer an industry, it is a horizontal process that touches every industry. And regeneration is the only way forward for our planet to even exist in 10 to 20 years. Over the next decade, every industry will morph, changes will come faster and investors will look for those that can overcome it all while doing good.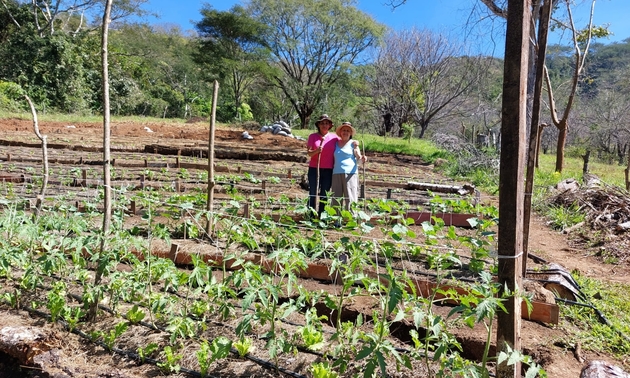 Sustainable agriculture methods can make a tremendous difference to local businesses and our environment. - Photo courtesy Pilar Portela
Are you working on something exciting outside of work?
I like to think everything I work on is exciting, and it is all part of my work (whether I am remunerated for it or not). However, there are projects that have higher impact than others—we are currently working on models to feed a million people in a circular process while lowering our negative impact on the planet.