Wildsight's public forum was a thought-provoking event
The Finding Balance forum focused on how the economy impacts the ecosystem in the Columbia Valley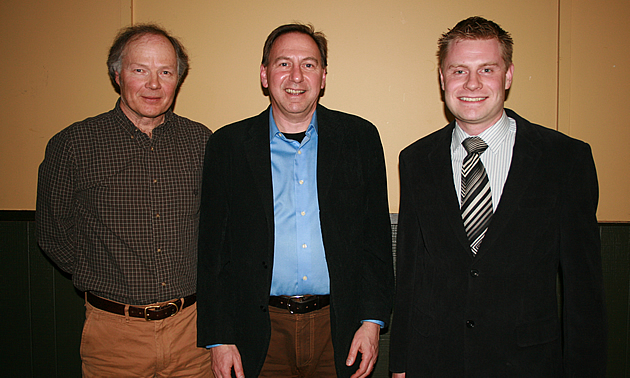 The recent Wildsight forum, entitled Finding Balance, focused on how the economy impacts the ecosystem, the community and the environment in the Columbia Valley.
The informative day-long seminar in Invermere revolved around conservation economics, local business sustainability, a panel discussion and guest speakers who debated what an eco-friendly economy alternative in the East Kootenay and the Columbia Valley might look like.
Mark Anielski, author of The Economics of Happiness, spoke at the Wildsight public forum in the Invermere Community Hall on March 2, 2012.
Anielski is an economist, entrepreneur, author and professor at the University of Alberta. Anielski's goal is simple—he just wants to be happy. The Economics of Happiness is a tribute to Anielski's career—he was being paid for evaluating the economy—but he wasn't convinced that it was important. Anielski urges his students to find work they are happy doing and to change the way that they measure progress.
Other highlights of the event included lectures from: Dr. Richard Kool, an environmental educator at Royal Roads University in Victoria, B.C., who discussed the economics of local flavour; John Thompson, an economist from Edmonton, Alberta, who addressed the socio-economic impact of protected areas with updated statistics on the East Kootenay region; and Amy Robinson, executive director of the LoCo Business Network Society of B.C., who talked about the power of sustaining small businesses and their local networks.
For more information about Anielski visit the website.