Top employers in the Columbia Valley
Find out which companies have brought the most jobs to this Kootenay region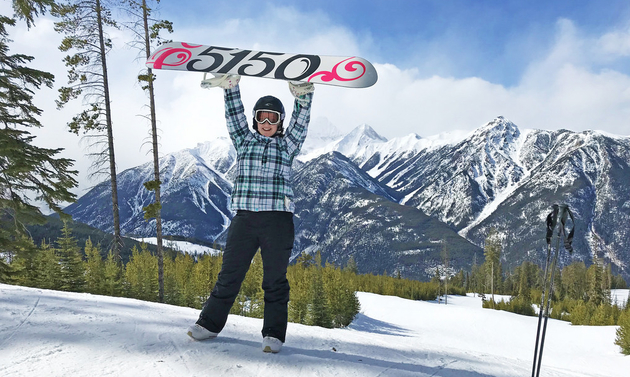 Many people would love to live in the Columbia Valley - and for most, finding work there is a necessary step toward living that dream. Here are the top employers in the region based on the number of jobs they created.
Canfor is a world leader in the production of sustainable lumber, pulp and paper. They have a location in Radium Hot Springs, which has provided excellent employment opportunities for Columbia Valley residents.
Number of employees: 971
Tour information: Contact Canfor at

[email protected]

or 604-661-5241 if you're interested in touring the facility.
School District No. 6, (also known as the Rocky Mountain School District), encompasses several communities, including Invermere, Kimberley and Golden. There are a variety of jobs offered within the district, such as teaching positions, administrative roles and janitorial.
Number of employees: 586
Job seekers resource: If you are interested in a career with School District No. 6, call the District Administration Office at 250-342-9243 for more information.
This intimate mountain resort village offers skiing and other outdoor recreation opportunities, hot pools, a spa, restaurants, shops and more. There is always something going on here, with events and activities scheduled throughout the season.
Number of employees: 500
Tour information: The best way to "tour" Panorama Mountain Resort is to go there as a guest and enjoy the activities firsthand. Or, take a virtual tour of the on-site amenities, and see why this is a great place to work and stay.
One of the most well-known companies in Invermere is Kicking Horse Coffee. Producing organic, delicious, fair trade coffee is just one benefit to working there - the business also has a strong corporate culture and promotes sustainability and ethics in its practices.
Number of employees: 250
Tour information: Call 1-888-287-5282 to arrange a tour.
Offering custom building design and construction, New Dawn Developments has made a name for itself in the Columbia Valley. If you have experience in the field, you may be the next new addition to the New Dawn team.
Brisco Wood Preservers Ltd. is situated on 43 acres just north of Radium Hot Springs. It also has production yards in Sundre, Alberta, and Nakusp, B.C.
The company is considered a major Canadian pole producer, and since 1989 it's been supplying CCA and CCA-PEGtm treated wood poles to western utilities and communications businesses.
Located in Golden, B.C., Canadian Timberframes Ltd. has a shining reputation for manufacturing and supplying timber frame structures and components. The company has a sprawling 24-acre yard with two on-site sawmills and more than a million board feet of log/timber inventory. The best logs are chosen and processed in the 20,000-square-foot manufacturing plant, and then the finishing department applies any necessary texturing, pre-staining or other treatments before packaging. Canadian Timberframes has become a leader in the Industry across North America, and services both Canada and the entire U.S.A.
Number of employees: 38
Tour information: Call 250-348-2231 to ask about arranging a tour.