PGA of BC comes to Copper Point
On July 8 and 9, the PGA of BC will hold an annual tournament in the Kootenay region for the first time since 2000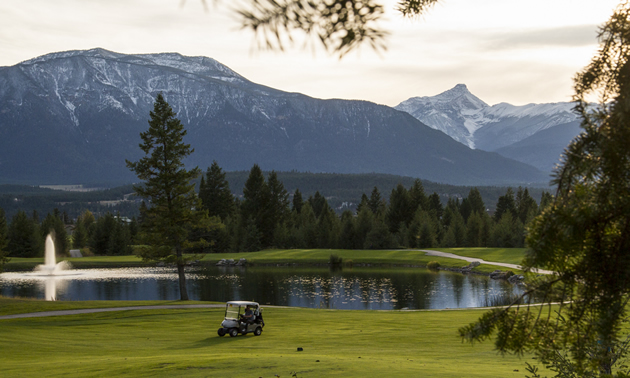 On July 8 and 9, 2019, the G&G Golf Company and Callaway Golf PGA of BC Pro-Assistant Championship will be held at Copper Point Golf Club in Invermere.
"Our records for this tournament go back to 1993," said Eric MacKenzie, communications and marketing manager for the PGA of BC (Professional Golfers' Association of British Columbia). "The last time this tournament was held in the Kootenays was in 2000, at the Golden Golf Club, so we're particularly excited to bring the event to Copper Point Golf Club this year."
The PGA of BC is quite different from the PGA Tour. The association's membership is made up of approximately 680 men and women who work in the golf industry across the province, with a variety of responsibilities including food and beverage, course maintenance, administration, golf operations and golf instruction. The PGA of BC works like a trade association, in the sense that it represents its members and is an excellent resource for them.
MacKenzie explained that the big hurdle in bringing events to the Kootenays is the extra travel time involved. Most PGA of BC members live on Vancouver Island, the Lower Mainland and the Interior of B.C., and as much as they would like to attend, the extra travel time during the busy golf season is something of an impediment.
"This event is a favourite for many of our members because of the networking and socializing aspect," MacKenzie said. "The pro-assistant tournament in particular is a good networking event where members can share what's working at different courses and where there are challenges. It's such a busy time in our season, it's a great opportunity for them to have a mini-vacation that's also valuable to their work."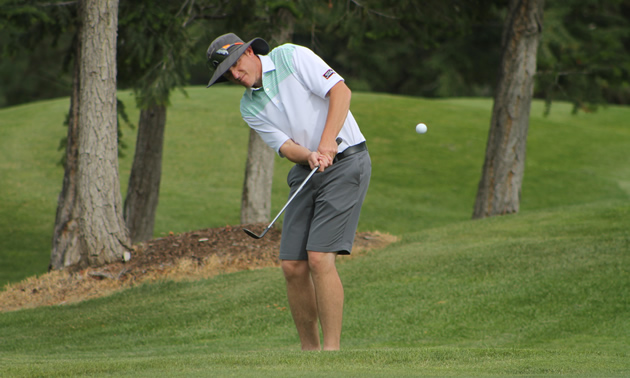 It's expected that about three dozen two-person teams will play in the tournament. In addition, there are administration staff, officials and sponsors, so the total number of people travelling to the region for this event will likely be about 100. That number of visitors can have a significant positive impact on the local economy during the tournament, and longer-term benefits as well.
"It's a boon for the host course to have this kind of word-of-mouth recommendation going all over the province," said MacKenzie. "It's the best kind of marketing you can get."
Brian Schaal is the executive professional at Copper Point Golf Club and recipient of the 2016 PGA of BC Distinguished Service Award. "We're certainly excited to host the event," Schaal said, "not just for Copper Point but for the whole Columbia Valley. It's great to have a tournament of this magnitude come this way. There will be a lot of players in the tournament who have never been to this region before, so we want to showcase what this valley has to offer."
Cindy Soukoroff, the PGA of BC's Golf Professional of the Year for 2018, is looking forward to the 2019 event at Copper Point.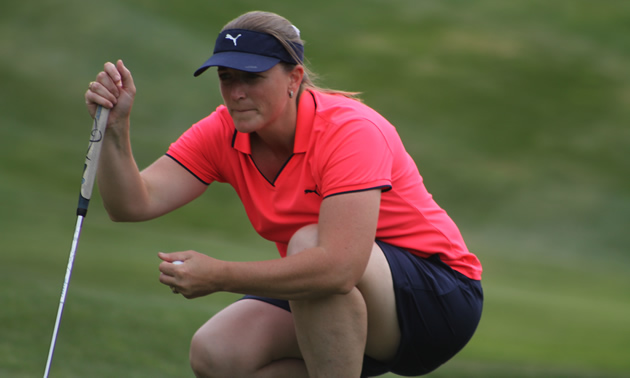 "Chris Medford and I were the team from St. Eugene that played in this event last year, at Black Mountain Golf Course in Kelowna," Soukoroff said. "Chris and I spend many hours here at the course, but we rarely have the opportunity to golf together, so this tournament is special for us. It also becomes a networking opportunity with other golf professionals from across the province.
"A lot of those people haven't been to our region before, so it makes this year's event at Copper Point extra exciting. Our beautiful airport, the ease of getting in and out of it and the spectacular drive up the valley to Copper Point—any first-time visitors are going to be blown away."
"Everything about Copper Point is first class," MacKenzie said. "We're honoured to bring our event to a facility of that calibre. It's been so long since we were last in the Kootenays, we hope that the event goes well. We'd love to bring more events to your area in the future."