New community support
Invermere's Family Resource Centre has a brand new director of program management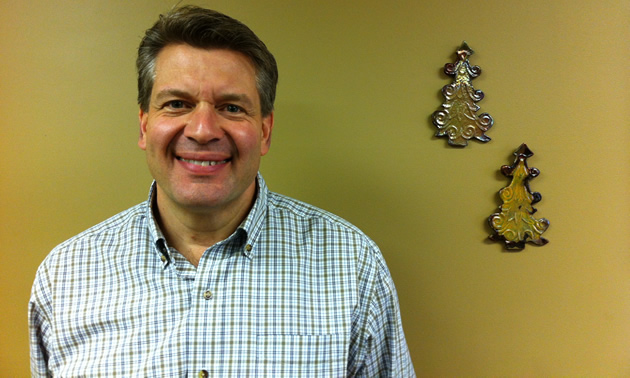 In the past few years, community need for support programs in the Invermere area has increased. The Family Resource Centre there was becoming overwhelmed with requests for more services, and their staff of 19—running at least a dozen programs—just couldn't handle any more.
"We decided that the wisest way to spend the funds we had available," said Pat Cope, Family Resource Centre executive director, "was to hire someone to co-ordinate and manage the programs."
Enter Larry Rohrick, who was raised in the Columbia Valley, went away for some years to pursue higher education, and returned five years ago with his master's degree in counselling psychology.
"Larry won't be doing counselling at this office," Cope said. "He will be supporting the personnel here to do and be the best they can, and in that way he'll be supporting the community."
Rohrick is delighted to assume the position of director of program management.
"I'm squeaky brand new in this position—next week will be my official first week in the office," Rohrick said. "I'm passionate about families and children, and this is a great fit for me."