New centre for the Columbia Valley
Construction of the new Columbia Valley Multi-Use Centre should be completed in May 2017, right on schedule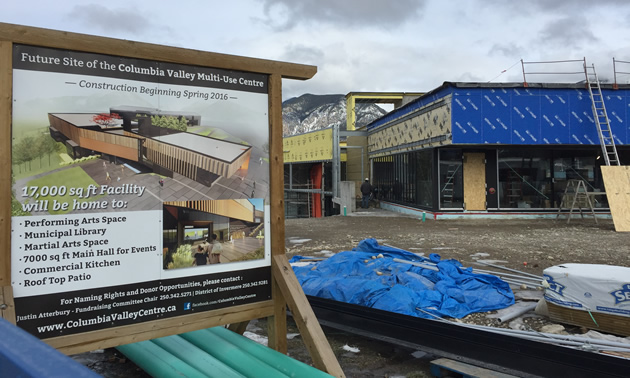 For at least 20 years there's been talk in the Columbia Valley about the need for a new, or at least an upgraded, community centre. That talk generated action, and with funds in place, construction of the Columbia Valley Multi-Use Centre began in the spring of 2016. Completion of the project, under general contractor Terry Rendek of Rendek Construction in Creston, B.C., was to take 12 months. As it should be complete some time in May, it's pretty much right on schedule.
The multi-use centre is located on the drive into Invermere, across the street from Sobey's grocery store. It is owned by the District of Invermere and supported financially by the Regional District of East Kootenay, Columbia Basin Trust, the Union of British Columbia Municipalities and a community-approved parcel tax.
Justin Atterbury, chair of the fundraising committee, is a local business person who sits on the District of Invermere council. He said that the question of a parcel tax went to a community referendum about five years ago.
"Our old community hall needed significant upgrades—up to $1.5 million worth—and the quotes for a new hall came in at $6 to $7 million," Atterbury said. "We wanted to create a parcel tax of up to $100 per parcel annually, over 30 years, to raise between $5 and $6 million, but in order to have that approved we had to go to a referendum. The question we asked was 'Do you approve of us borrowing up to $5.6 million to build a new community centre?' and we had 75 per cent vote in favour."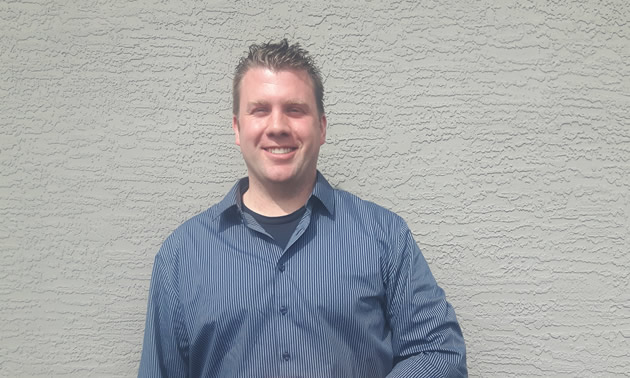 Collaboration among all of the communities in the Columbia Valley was necessary for this project to become a reality. Local politicians and stakeholders were involved in the planning and attended regular meetings over a period of about two years.
"It's good to see the investment they've made and how well they've worked together for the mutual benefit, despite political lines," said Atterbury. "Though the building sits within Invermere's political boundaries, it will service people outside the boundaries as well, and they all had a voice in its creation."
The public library will be a full-time tenant in the new centre, and in order to keep the space as available as possible to the public, there will likely be no other permanent tenants.
The 17,000-square-foot building will provide service to communities throughout the Columbia Valley. It will be the venue of choice for high school graduations, business conferences, big-name music acts and large weddings. One of the first bookings to come in is for the Western Canada Judo Training Camp in September 2017.
Opening of the centre is good news for local accommodators, restaurants and service businesses. "Anything that will bring more traffic into the valley is good, especially in the off-season," Atterbury said. "We're trying to build a year-round economy."
After the long period of anticipation, Columbia Valley residents will be happy to have the building finished and available for use, and plans are in the works to celebrate its completion.