Lakeshore culture
Authentic First Nations activities are offered as part of the Lakeshore Resort and Campground experience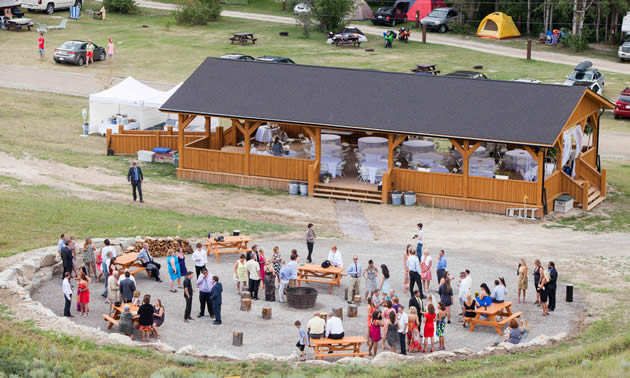 Lake Windermere is an important tourist draw in B.C.'s Columbia Valley, and Lakeshore Resort and Campground is the largest campground on the lake. The 40-acre resort sits on land that historically belongs to First Nations people and is wholly owned and operated by the Akisqnuk First Nation.
"We are not in partnership with any bank or other lending facility," said Lakeshore's manager, Kaylene Earl. "I report to chief and council and I work within a budget—for anything major I need to consult with them. They give me direction as to things that they would like to encourage, like cultural activities. "
As a hiring policy, Earl's priority is to employ band members who are qualified and apply for available positions.
"I'm happy to say that this season, out of 10 staff, eight are First Nations," she said. "I find that they take an awful lot of pride in being on staff here."
Each morning, coffee is on when the office opens at 8:00, and visitors are welcome to drop by at any time. Between guest check-out at 11 a.m. and check-in beginning at 1 p.m., the groundskeepers collect all trash and recyclables and spruce up the sites for the next wave of guests.
Lakeshore offers unique amenities and events in addition to the campsites and the beach. Legacy Hall is a large, roofed, open-air structure that is available for public and private gatherings, and just beyond that, toward the lake, a pie-shaped piece of land is being used for a traditional tipi circle with five tipis that are available for nightly rental. Dream catcher workshops and other cultural activities will be held in that area. These will include legend nights, with a First Nations elder speaking, and drummers and dancers making a full cultural experience.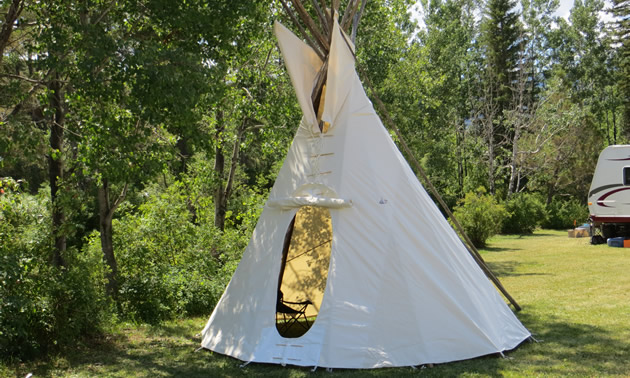 "We also have jerky-making," said Earl. "One of the community members will put on a demonstration of how the meat is smoked, and then we'll have sampling."
The schedule for these and other open-to-the-public events, including an Aboriginal Day parade and celebration, will be posted on the Lakeshore website as dates are confirmed.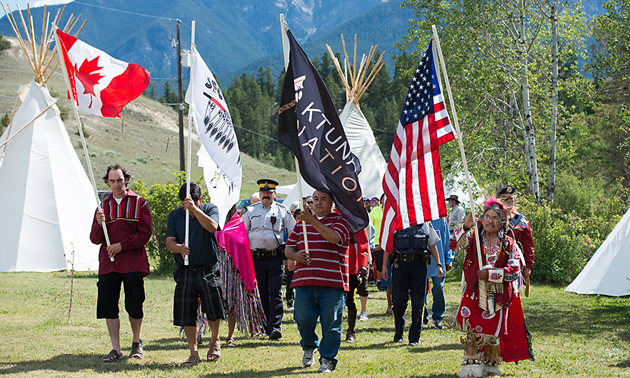 Lakeshore Resort has been in business for a little more than 30 years, and each year a little bit more has been done to develop the property, which has more than 70 overnight and seasonally leasable sites. The campgrounds are pleasantly treed and include a lower area fronting Lake Windermere and an upper area dedicated to seasonal leases.
Earl is beginning her fifth year at Lakeshore, and she's looking forward to a summer of new and renewed acquaintances, cultural and special events that are planned for the season, and the overall sense of inclusive community that prevails at Lakeshore. In a typical year, most guests at Lakeshore hail from Alberta, with a few from the U.S. and a good number of Europeans to start and finish the season.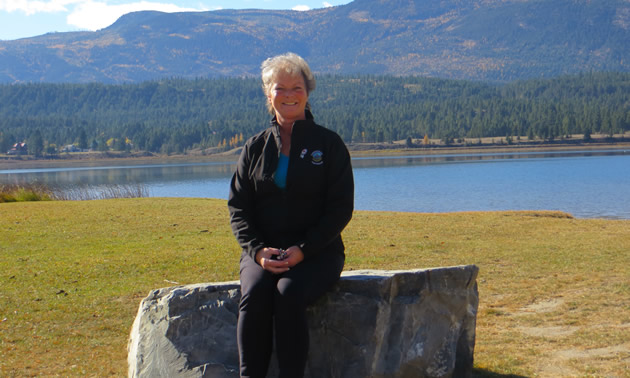 "It's really neat to see all the different ethnicities coming in," Earl said. "I remember one weekend when we ended up with eight or 10 different nationalities. Each little group played their own cultural music and had their own cultural food and spoke their language. I stood back and listened to the sound of everybody enjoying themselves, and thought it would be just so nice if the rest of the world was like that."