Kicking Horse Coffee is Canada's best place to work
This staff must have awesome coffee breaks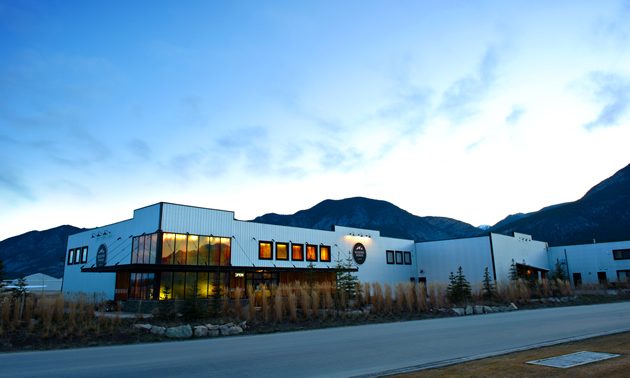 After three previous nominations for Best Workplace in Canada, Kicking Horse Coffee, based in Invermere, B.C., has finally won the title. The winners are chosen by the research group Great Place to Work, after examining employee feedback and reviewing the organization's culture. Credibility, respect, fairness, pride, and camaraderie are taken into consideration.
Kicking Horse Coffee is Canada's No. 1 Fairtrade and Organic coffee roaster, and can be found in supermarkets across the country. The company is known for never compromising on values, quality and great taste, or on how it treats its staff. In addition to its coffee, Kicking Horse also has a successful team and a very happy workplace.
Elana Rosenfeld, Kicking Horse Coffee's CEO, attributes her team's success to the way they "wake up and kick ass." That's the most important secret to this great-tasting coffee.
There are several reasons why the staff here gave their business such a vote of confidence. They enjoy benefits such as: getting paid extra to bike to work, weekly free lunches, days off on birthdays and heavy snowfall days so staff can go skiing, and full pay on parental leave. Several times a year, the business and facilities shut down so the entire staff can go camping or kayaking together.
"We have fun, but we also have passion," Rosenfeld said. "(It's) an energy that makes this a place where people feel cared for, and who in turn, push harder and seek to do things better and differently."
In addition to winning 2018's Best Workplace in Canada, Kicking Horse was also recognized in the Best Workplace for Women and Best Workplace for Inclusion categories. Kicking Horse achieved these accomplishments despite being a three-hour drive from any major metropolitan centre.
This staff must have awesome coffee breaks. To learn more about Kicking Horse coffee and their employment options, visit the company's website. Here are 11 reasons why it's a great place to work.