Unifab: fabulous fabricators
Unifab celebrates 20 years and innovates for the future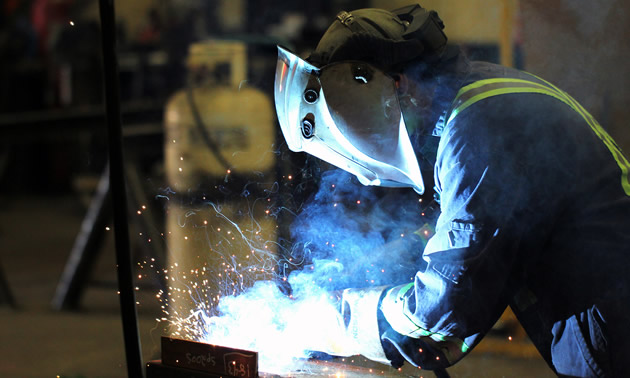 Interior Mill Equipment (IME) of Grand Forks closed its doors in the spring of 1999 after being a mainstay in the community for many years. In this small rural town, the loss of more than 50 skilled jobs and residents had a heavy impact, so a large group of people, including tradesmen, managers and local residents, got together to build another company.
After 20 years, Unifab Industries Ltd. is still flourishing and growing. The people who started Unifab have since retired or moved on, with the exception of one mainstay. Kevin Dowkes has been the sole shareholder since 2015.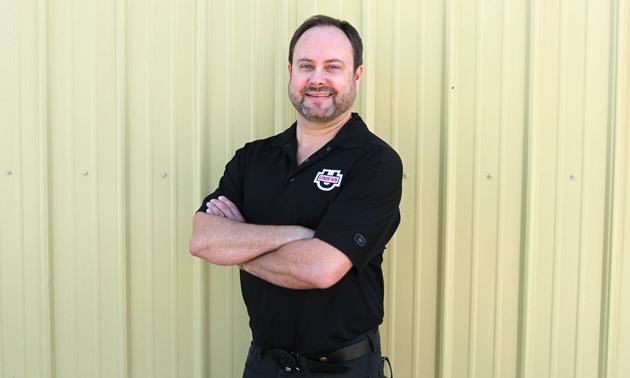 Jon Worth, spokesman for Unifab, said that Dowkes and the managers want to continue to offer employment to allow people to stay in Grand Forks. Including staff on the shop floor and the office, Unifab's employee count fluctuates between 35 and 50 people, depending on the projects being undertaken.
"We're most closely tied to forestry and mining," said Worth, "but we also have a lot of projects in oil and gas, power, hydro, commercial building and recreation. We're lucky to have a wide variety of knowledgeable people who can do more than just fabricate and weld. Unifab can project manage, design, build, blast, paint, assemble and even erect projects, big and small. We have the machines and people to build structural, mechanical and more."
What Unifab does
The tradespeople at Unifab are mostly fabricators and welders who make things out of steel. They cut and grind and shape and weld the metal, making pieces that are needed by companies like Teck, Interfor, Columbia Power and construction companies. Fabricators actually make the parts that manufacturers put together to make the final products.
From design to completion, Unifab also services clients like Mercer-Celgar and HMI, and contractors like CIMS, TVE, RKM and others. Worth said that some of Unifab's projects can be considered small within the industry, like making a frame to hold a bin at a mine site. "But," he said, "you can scale this up—we've been involved in building large commercial buildings including schools and 1000-tonne industrial structural projects for LNG."
For each project that Unifab is awarded, a team is assembled to do the job. Management works to keep its 40,000-square-foot facility operating at optimum levels at all times, even though numerous variables within the jobs affect the levels and pace of the work.
Growing into the future
Unifab has grown through an investment in both people and equipment. Recently, Unifab applied to Western Economic Diversification (WED) for help to acquire new technology that will allow the company to grow its services and staff, improve efficiencies and attract more tradespeople to Grand Forks.

Innovation is key to Unifab's continued growth, and advances in industrial technology are creating exciting new opportunities for improved efficiency, safety and cost savings. The WED investment would be well over $1 million and would help secure Unifab and its employees for the next 20 years.
"We are changing with the times," Worth said, "and to achieve that, we need to acquire specific technologies that will assist our current employees and attract members of the younger generation who want to become fabricators.
"We would like to start implementing on-floor robotics that can speak to our steel management group and to the individuals who erect our actual structures on site."
Technology eases the way
Unifab currently uses a project management system called Tekla EPM, which is specific to the steel fabrication industry. Tekla is owned by Trimble, which produces software and hardware for construction, development and infrastructure fabrication.
Technology makes production at Unifab a lot more efficient. Everyone is connected and communicating—from estimating and being awarded projects through to procurement of materials to project management and getting information and materials sent out to the floor so that the fabricators and welders know exactly what they're working on. Literally every nut and bolt is accounted for.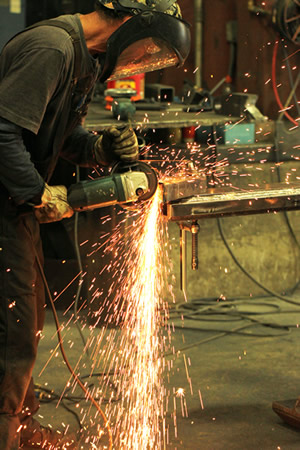 "If there is a problem or flaw, our quality control people can jump right on it," Worth said. "They can enter their information into the system and figure out a solution. We have access to the technology and we're making advances to assist our employees. That gives us elbow room to start looking at other things we can do. Now, we're beginning to get into project installation."
Increasing its impact
Worth said that as Unifab grows, the company will provide more opportunities for its staff to prosper, and that will strengthen the foundation for growth within Grand Forks. New people coming in will mean more housing, more money being spent in the town, more children attending the schools and more business opportunities being created. It will also mean that Unifab will be able to offer more apprenticeships for students in the trades.
According to Worth, people in the Kootenays have a "can-do" attitude. He said that in Grand Forks there are two very distinct demographics that are making the most of what they bring to the community.
"We have a town of amazing mentors combined with younger people who want to learn and do something with their lives," he said. "It's a mix that I haven't seen anywhere else. We're bringing together the two worlds and bringing out the best in them. As a company, we want to pick up on that—it's a vibe that we want to have resonate within Unifab."
Unifab has been an integral part of the Grand Forks community for the past generation and is poised to continue into the foreseeable future. As the company celebrates 20 years of success in business, management and staff renew their commitment to excellent customer service and community support, and to continue Unifab's mutually beneficial relationships with its suppliers.