The GFI is back
Grand Forks welcomes the return of the Grand Forks International baseball tournament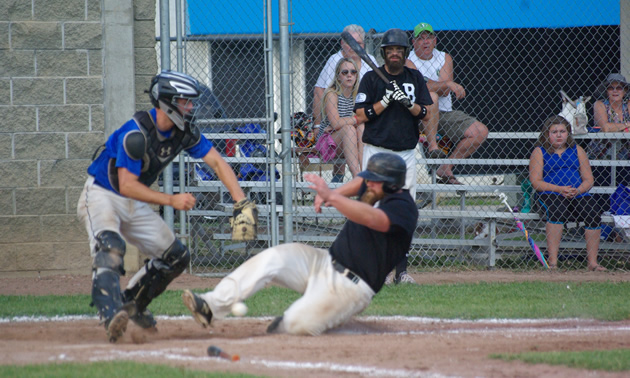 Here's some great news for baseball fans: the Grand Forks International (GFI) baseball tournament, the 37th (almost) annual, is back!

After last year's spring flood in the Boundary region, Grand Forks had neither a field fit to play on nor enough undamaged accommodation for the players and fans, and the much-loved event had to be cancelled. Disappointment made heavy hearts in the players who had eagerly anticipated the annual tournament, in the fans, and in the business community that looked forward to the excitement and the economic boost that the GFI brings to town.

This year, though, Grand Forks is back on its feet to welcome the beloved tournament to James Donaldson Park once again. For a solid week, from June 25 to July 1, some of the best college teams from Canada, the U.S. and Cuba will be in Grand Forks to compete for a substantial purse and the honour of being GFI champions.

In a testimonial to good sportsmanship and their love of Grand Forks, some of the ball players are eager to volunteer at the park when they're not playing, should their help be needed. And for some icing on the cake, B.C.'s own country star, Aaron Pritchett, will be there for the opening ceremonies to sing the Canadian and American national anthems.
For game schedule, tickets, directions and other information, visit the GFI website.