Grand Forks after the flood
Much of the attention has turned away from Grand Forks, but the action there continues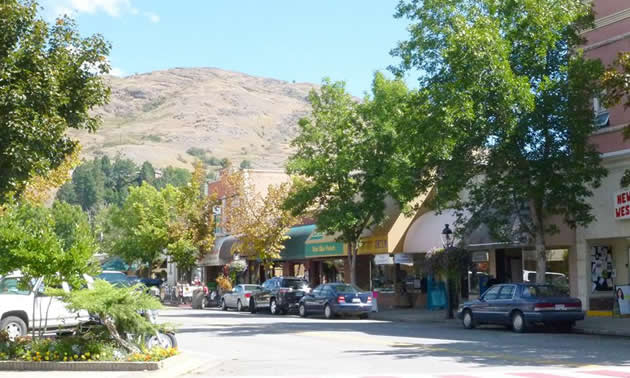 At first glance, Grand Forks, B.C., is looking good. Restaurants are open and busy; people are wheeling loaded carts out of the grocery stores; the banks, gas stations and liquor store are plying their trades pretty much as usual; and all but a couple of motels are open and welcoming visitors.
A closer look reveals that the community is still a long way from its old level of "normal."
Kendra Begg, executive director of the Boundary Country Regional Chamber of Commerce (BCRCC), told Kootenay Business magazine that in mid-July more than half of the city's businesses were still closed as a result of the extensive flooding that occurred in May. Begg herself is tending to the chamber's affairs from her home via her computer and her phone—the chamber's usual premises are still unusable.
Begg was lavish in her expression of gratitude for the volunteers who showed up to help protect Grand Forks when the floodwaters threatened, and who showed up after the waters had receded.
Where did the help come from?
There were lots of volunteers from religious organizations and lots from Alberta. We had tons of support from the Creston Valley. Dan Ashman from AM Ford paid for a bunch of radio ads to encourage business owners to send some of their employees to help sandbag, and bring water and food. That was quite impressive, and very well organized to make the most of the labour available.
We've seen people working around the clock, losing everything, and then going out and helping their neighbours trying to save their homes. It was incredible to see.
The Samaritan's Purse group came in and helped, and they have partnered with other organizations like the Seventh Day Adventists and the Baptist Church to help get donations of the things that are still needed, like beds and dressers.
We've been getting donations from all over B.C. Urban Repurpose in Vancouver is currently collecting items to help about 50 families that are registered for help. I submitted a massive list, and they're collecting the items into sea cans that can be delivered here once the homes are ready for them.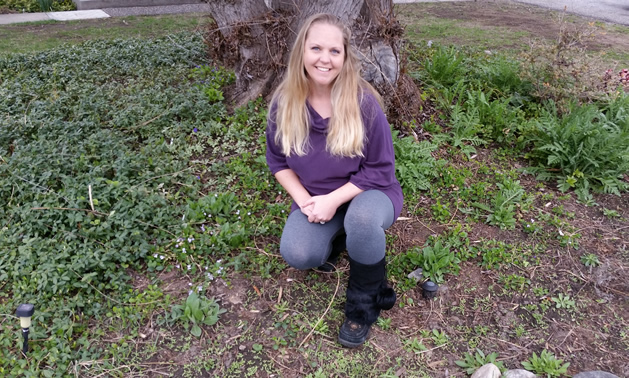 Where are these people living in the meantime, if they don't have beds to sleep on?
It's a real problem. On July 7, the Red Cross funding for essential services (food and accommodation) came to an end. Ideally, the City's plan for housing—which was submitted quite a while ago—could have then kicked in, but unfortunately that plan has been held up by bureaucracy higher up in the B.C. government. We're waiting, but nothing has come down from B.C. Housing.
A lot of these families are sleeping in their mould-infested homes. They've put tarps down and they're sleeping on mats or rugs or mattresses on the floor. It's really disheartening to see that, and it's hurting those families. We'd like to see the province move a little faster to get some housing units in.
The City has waived a bylaw in order to allow people to live in their RVs on residential lots for the time being. They're doing everything they can, and they're probably frustrated too.
What's the general feeling in Grand Forks?
This community has shown some serious resilience. I lived in Kelowna when there were wildfires there, and I was in Alberta during flooding and wildfire events, and I have not seen another community pull together like this one has. That observation was echoed by government ministers and even the premier when they visited Grand Forks.
They said they've never seen so much support from volunteers coming out to help, starting with sandbagging and now moving into rebuild.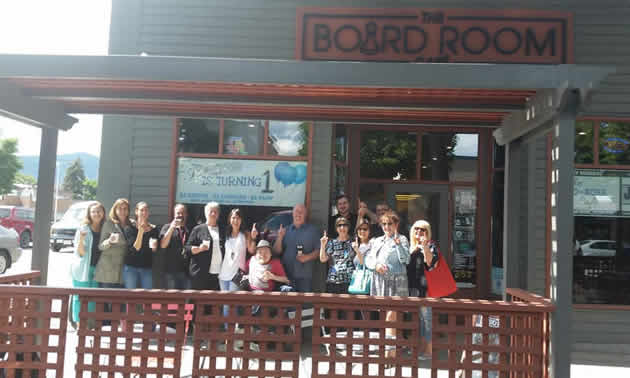 People here recognize that Grand Forks is the main commercial and service centre for the Boundary region—the other, smaller communities rely on it. So when we're hit, it affects them. Here, the community is looking at the impact on everyone. At no time while the flooding was happening did I hear anyone say, "Why me?" There was a totally different mindset from what I heard elsewhere. It's quite amazing how much hope there still is. We're celebrating every business that reopens.
We've received $150,000 from a GoFundMe campaign that was started by CannaFest and the Rotary Club, and is being overseen by the Grand Forks Credit Union. Apparently donations are still coming in, so we're not completely forgotten.
Ongoing support is needed for our families and our economy. We are open for business, and all of our tourist services are available.