Get away to this award-winning ranch
This Grand Forks getaway destination is a Best of Business award-winner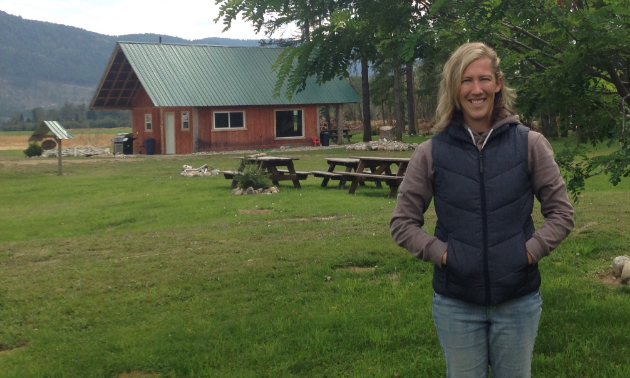 Just north of Grand Forks, B.C., lies an award-winning business that grants guests a retreat into the backcountry for cozy escapes, fancy weddings and fun-filled adventures. PV Ranch Getaway offers getaway riverside cabins, a beautiful wedding venue space and rental supplies for any event.
Ranch-goers can enjoy fresh mountain air while trekking through wide fields, forest trails and mountain hikes. The fully furnished cottages sit on the bank of the Granby River, with open lawns and a mountain as a backdrop to events. Guests can end their days of exploring the wilderness by stargazing in the central hot tub.
Thanks to a serene setting and fabulous customer service, PV Ranch Getaway is a 2018 winner in Kootenay Business magazine's Best of Business Awards.
Rebekah Tebrinke is owner and manager of the delightful ranch. Tebrinke discusses what makes PV Ranch Getaway such a sought-after destination for folks looking to escape to a picturesque setting.
What makes your business special?
We offer the whole package: a beautiful riverside space for your wedding with cozy cabins and everything you need for your special day—from tents, tables and chairs, right down to the little details of your plate settings. We have a talented photographer and wedding/event planner on hand as well.
What's a recent trend in your business that you're excited about?
We are excited about offering these things as a package deal.
What is your favourite product in your inventory and why?
Our beautiful venue. It's a fairytale-like, beautiful setting for any wedding.
What is your superpower?
Organizing and dealing with the details of your stay or event in a way that's helpful, friendly and unobtrusive.