Focus forward for Boundary chamber
Boundary Country chamber of commerce members have found a strong advocate in their new executive director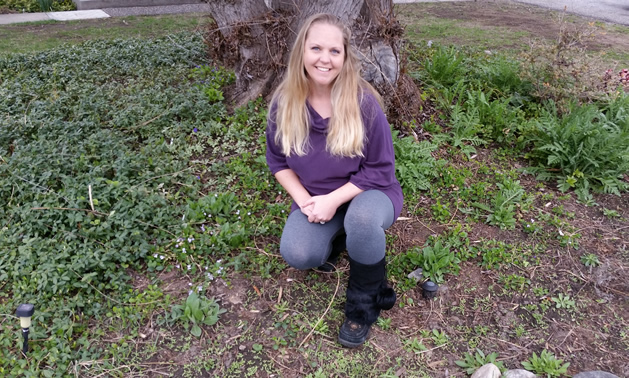 We asked Kendra Begg, the new-ish executive director of the Boundary Country Regional Chamber of Commerce, what makes her a good fit for the job that she took on in June 2017.
"I think that because I owned a small business here in Grand Forks, I really know the ins and outs of what it means to be in business," Begg said. "I get it, and I can show other business people how the chamber can support them—can actually take on some of the work and advocate for them."
Reckon with this
Begg's passion for supporting non-profit organizations, her post-secondary education (she has a bachelor of science degree, with a major in psychology) and her years of advocacy in the mental health sector have equipped her with some valuable skills: she's wise to the ways of bureaucracy, she's a skilled grant application writer and she's tenacious.
In less than a year, Begg and the chamber board have achieved an astonishing increase in the number of chamber members: from 62 businesses in June 2017 to 176 members in mid-March 2018. That accomplishment is due in large part to Begg's practices of respectful communication, listening and building relationships.
"I'm a social creature anyway," Begg said, "so I don't have any issues about approaching new or potential members, or about standing up for what I know the members want and need, even in the face of resistance. City hall is beginning to realize that I'm not going to go away, that I don't do well with 'No,' when there's an important issue for the business community."
Ready, set, action
Begg describes herself as being proactive and action-focused, and she likes to work as a partner with chamber members. She looks for the membership to have some skin in the game.
"It's one thing to identify a problem, but just talking about it isn't going to help," she said. "I'm not great at listening to complaints unless there's an action plan—then I'm happy to offer my energy and support."
An important item on the chamber's agenda for this year is revenue generation, and to that end Begg intends to further increase membership and apply for grants. To support the chamber's non-profit membership, she hopes to also host a grant-writing information session and workshop.
"There are some great people that I can pull in to speak at the workshop," she said. "Our non-profits need that support."
No dull moments
Begg finds it interesting to learn about the things that are significant to the chamber members.
"I've been surprised to find that some of the things that I thought would be big concerns have turned out not to be, and some things that I thought weren't significant have turned out to be quite important to members and potential members," she said. "The most challenging part of the job is the unexpected, like when personal agendas intrude into the work we're trying to do.
"I love the job, though. I love working with business people."