A happy obsession
This Best of Business platinum award winner has always had an affinity for shiny things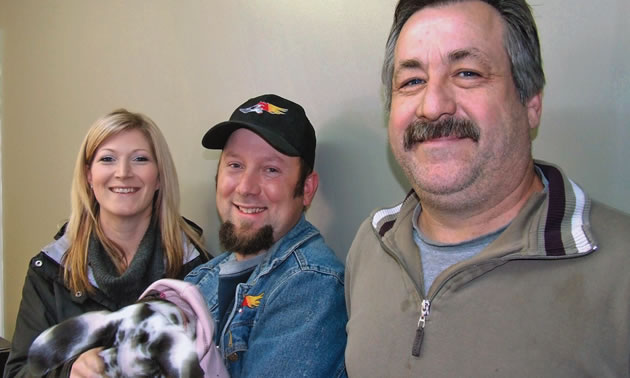 In a way, Ken Starchuk has always been into precious metals. It's the search for parts to fit older vehicles that most intrigues Starchuk, who is the owner of Kootenay Car Care in Grand Forks.
"You'll have an owner who can't wait for the day that classic of his is as good as or better than new," said Starchuk. "Yet the whole project can hinge on one part that needs replacement. Sometimes that search can become an obsession."
Autobody work accounts for 70 per cent of the trade at Kootenay Car Care, Starchuk said, and he is proud of the accomplishments of his shop.
"Our number 1 man (there are no titles around here), Alvin Heinrich, was primarily responsible for the project that seamlessly installed a new paint booth on water-based technology during the heat and turmoil of a busy summer season," he said.
Reflecting on Kootenay Car Care's success, Starchuk credits a history of entrepreneurs on both sides of the family, as well as good advice and a dash of luck.
Things weren't looking so rosy when Kootenay Chrysler closed its Grand Forks sales and service operation—leaving Starchuk, a mechanic there, out of work.
"I'd apprenticed after courses at a Kelowna vocational school and had moved along with the fortunes of the dealership for several years," he said. "It's a big decision, deciding to get into business. Sure, you may have been responsible on the job, but it's quite something else to assume responsibility for staff, their payroll, meeting overhead costs and developing a reputation all at the same time."